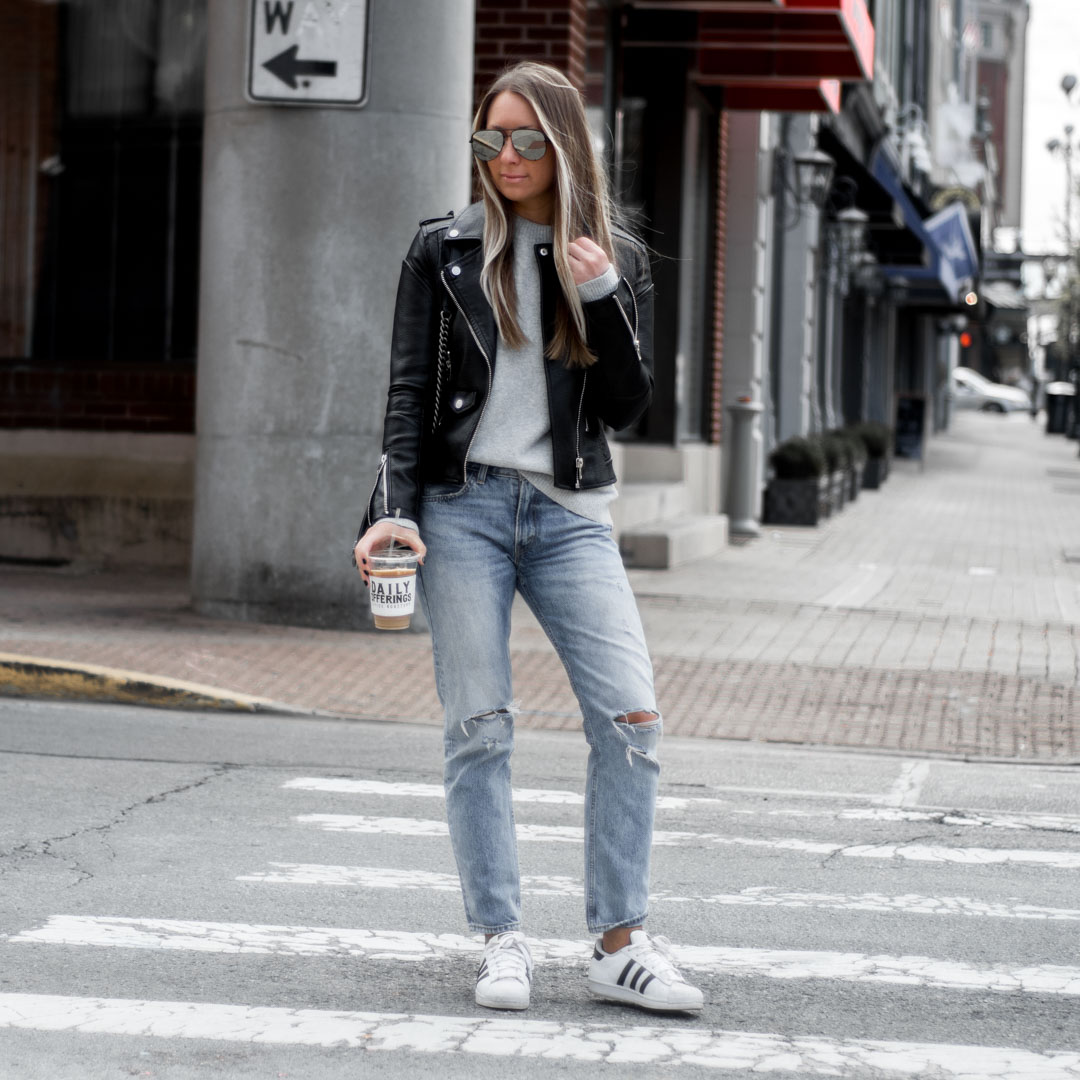 This is the kind of outfit that I feel the most myself in.  Nothing better than a comfortable pair of jeans and sneakers and a few elevated basics.  Casual vibes all day long.
I wore this look this past Sunday when Ethan and I went out to grab coffee.  Funny story, we were walking around downtown after we snapped these photos and we came across a coffee table someone had put outside by the trash.  Ethan joked and said, there's our new coffee table.  We had just picked one out online last week that we were about to order.  (We have a bedroom in our house that we turned into a cozy tv room–it has a couch, large bar cart and tv in it and we are revamping it a little.)  It turns out the coffee table was similar to the one we had picked out so we actually did end up grabbing it to take home!  I've never done anything like that so it was kind of fun, haha! It's modern looking–has a glass top and wooden legs.  We decided we would want the legs painted black so we swung by Home Depot to grab some paint.  I guess the phrase, one man's trash is another man's treasure is true after all.  Love it.
I never thought I would get as much wear out of this moto jacket when I bought it as I have.  It can make you look put together even if you wear it with casual pieces and hardly any make up–as you see here haha! I definitely suggest getting one if you do not own one already.  Mine is an old version from BlankNYC, but this is a good similar alternative.
If you want a better look at this sweater then check out this blog post.  It's GREAT quality for the price.  Definitely on repeat for me right now.  You will see me ordering more from & Other Stories because of this.  [wearing a small]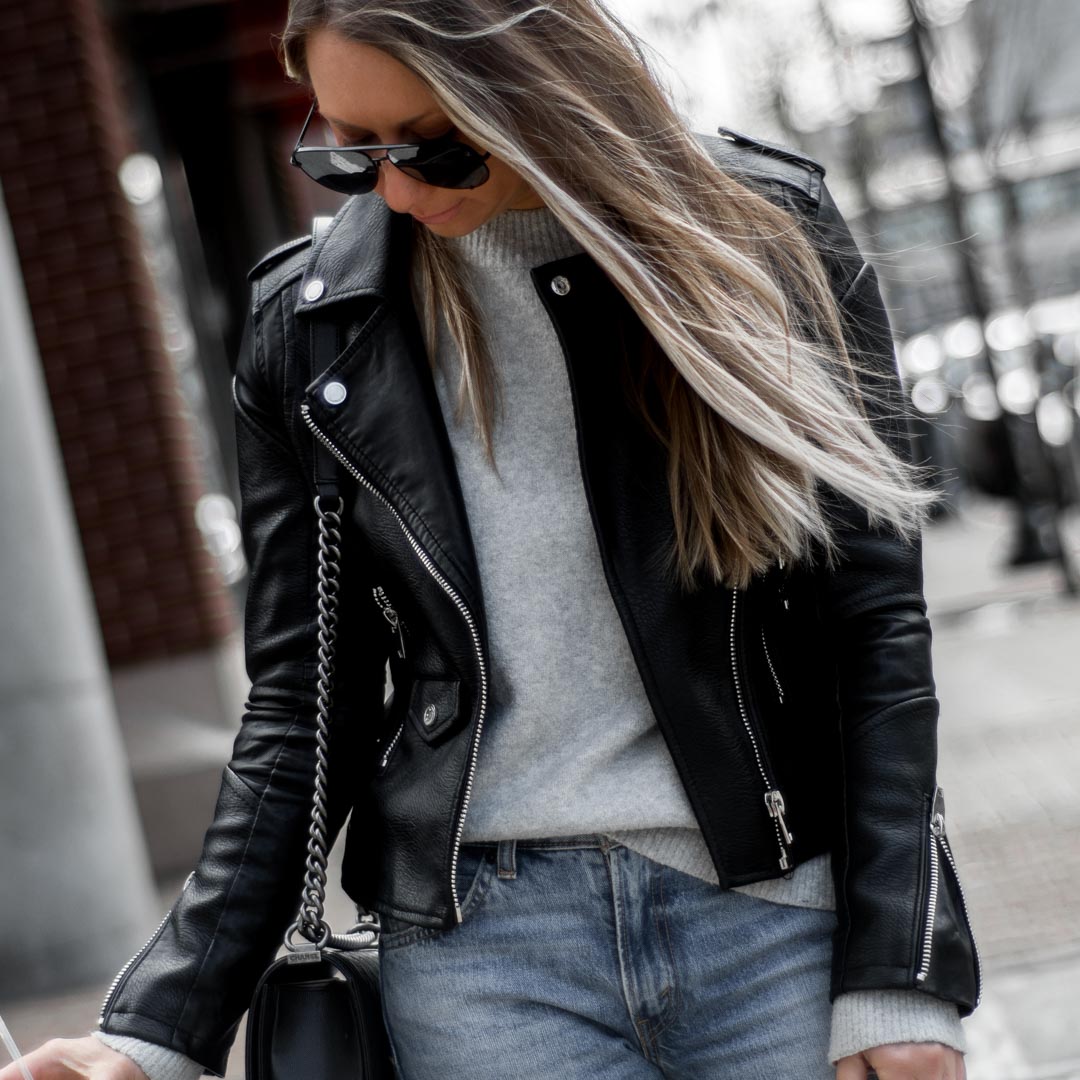 Oh and I little side note about the superstar sneakers sizing.  Be sure to go down one full size when ordering.  That being said, they are a great affordable pair to the in your rotation.
&& fyi, I have had a few requests for an updated closet tour.  It's coming!  Promise!
Jacket, similar || Sweater || Jeans || Sneakers || Sunglasses || Chanel Handbag, similar here