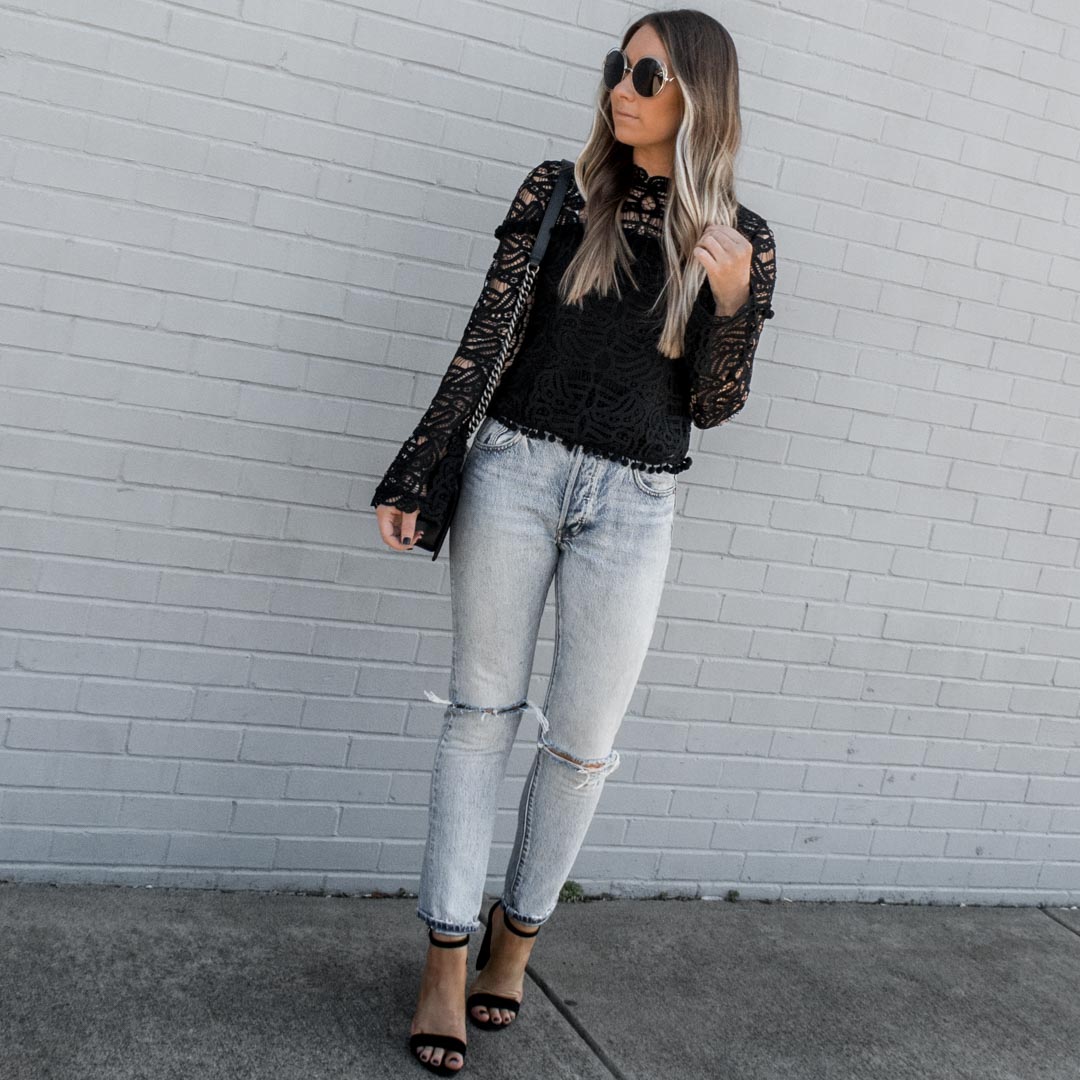 I actually bought this lace top last year but I am so excited to pull it out again this year.  It's on MAJOR sale right now so if you love it then you should scoop one up fast! This brand is super popular so it will sell fast!
My favorite way to wear lace tops is with jeans and basic heels.  So of course I reached for my most trusted Carrson heels.  And speaking of, I just noticed that they come in white this year!  NEED! [wearing a 7.5, no need to size up in this shoe]
This lace top does not have any stretch to it, so if you are between sizes I suggest going up one.  That being said, I do still think it runs true to size.  And I know it is March–but, it would also be a great one to snag now and wear during the holidays for festive get togethers!  [wearing an xs]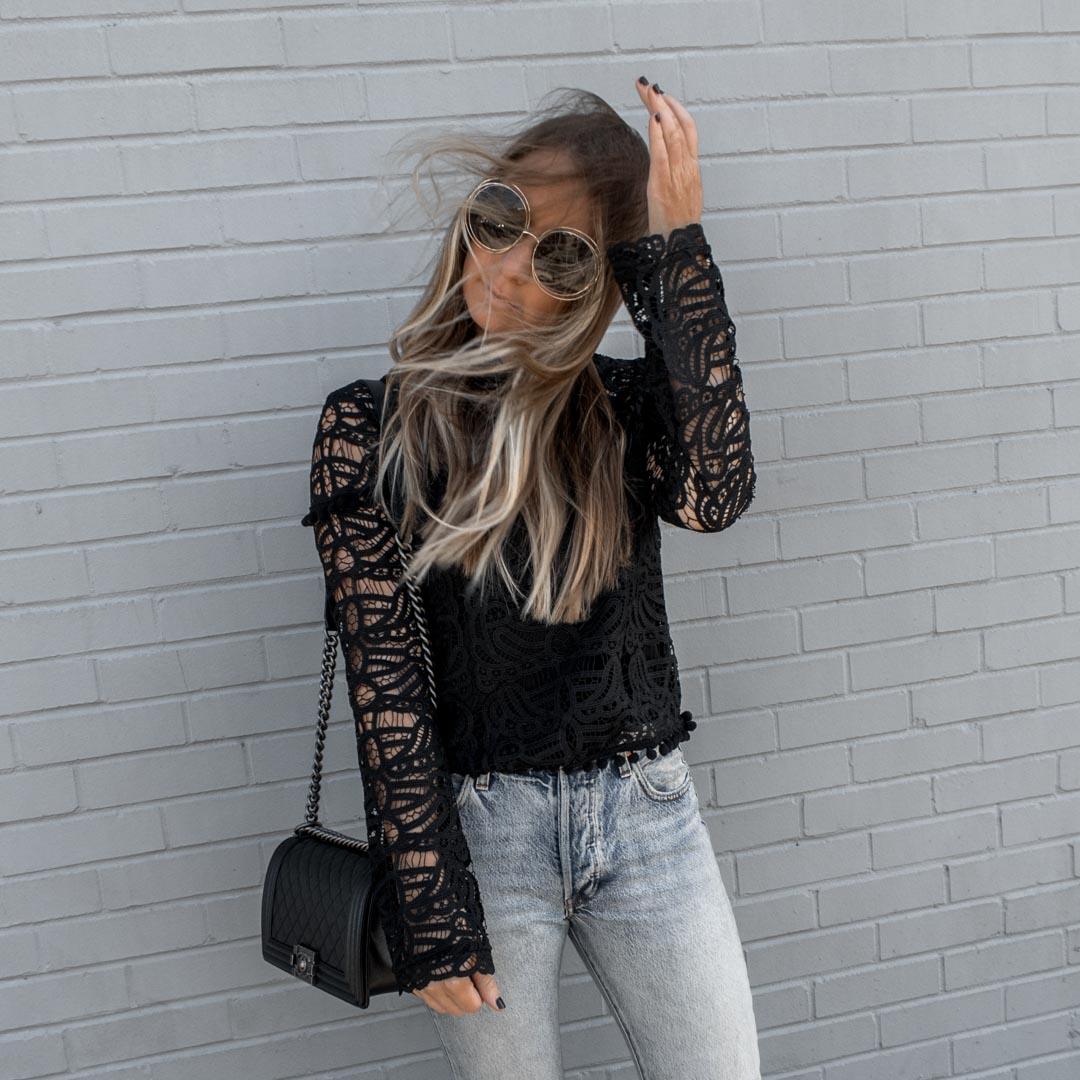 A little blooper pic in the wind haha!  Just because…
A little side note about these jeans.. I love them and the fit is great.  However, these are really tight and while they fit fine I do wish I had them in a size or two larger for a more comfy option.  I'd love to grab another pair so I had both to pick from depending on what I was pairing them with.  Keep that in mind when ordering! [wearing a 25]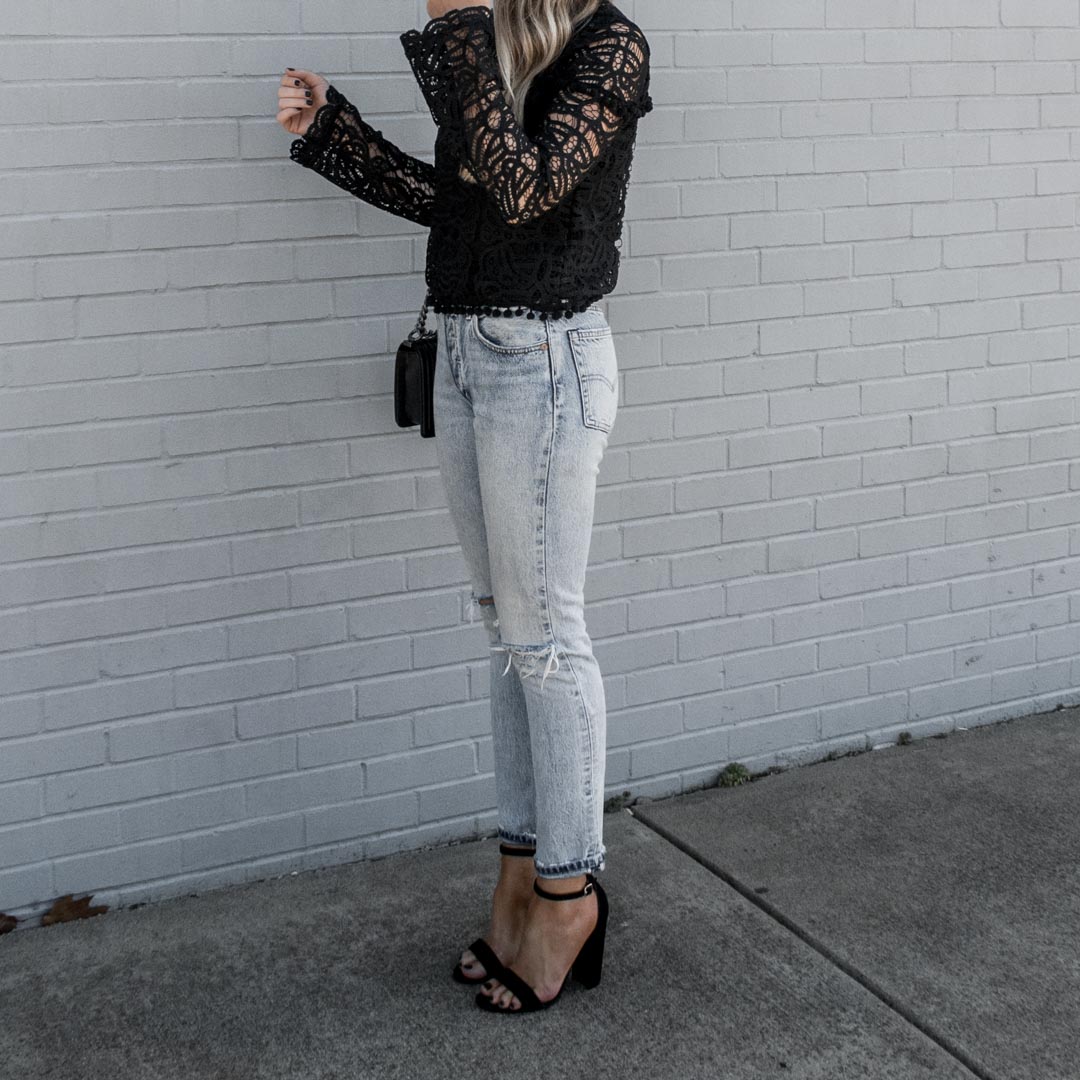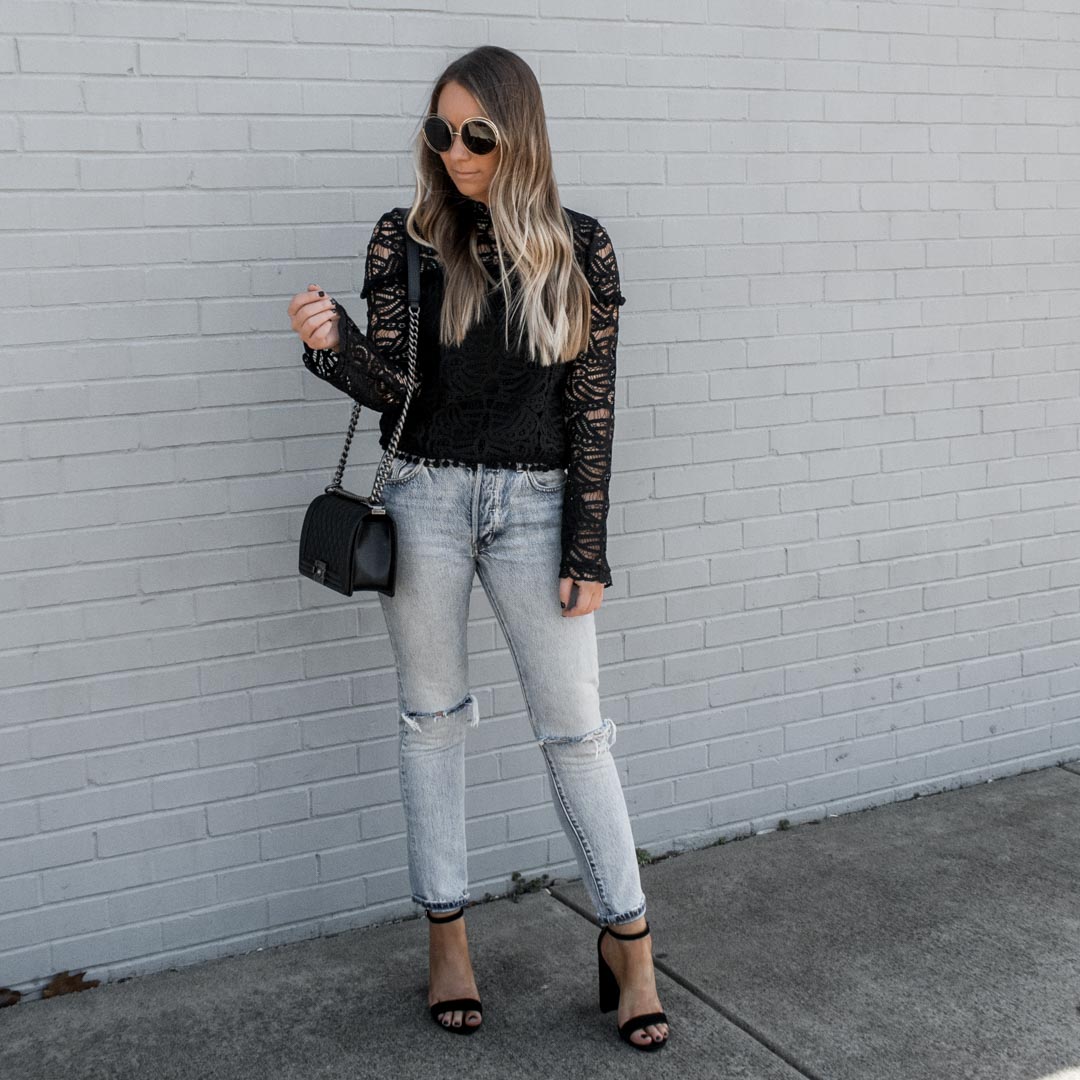 Last night we went out for pizza and cupcakes with my fam to celebrate Ethan and my sisters bdays.  Ethan's birthday was last Thursday and my sisters was yesterday.  It seems like we were just hosting my sisters friends for her 21st–but in fact that was a year ago!  Crazy.  Needless to say.. today I will need to get back on the working out and eating healthy train.  It's been a [over] week since I went to the gym or even attempted to make a decent meal choice.  Eek.
Top || Jeans || Heels || Sunglasses || Chanel Handbag, similar here