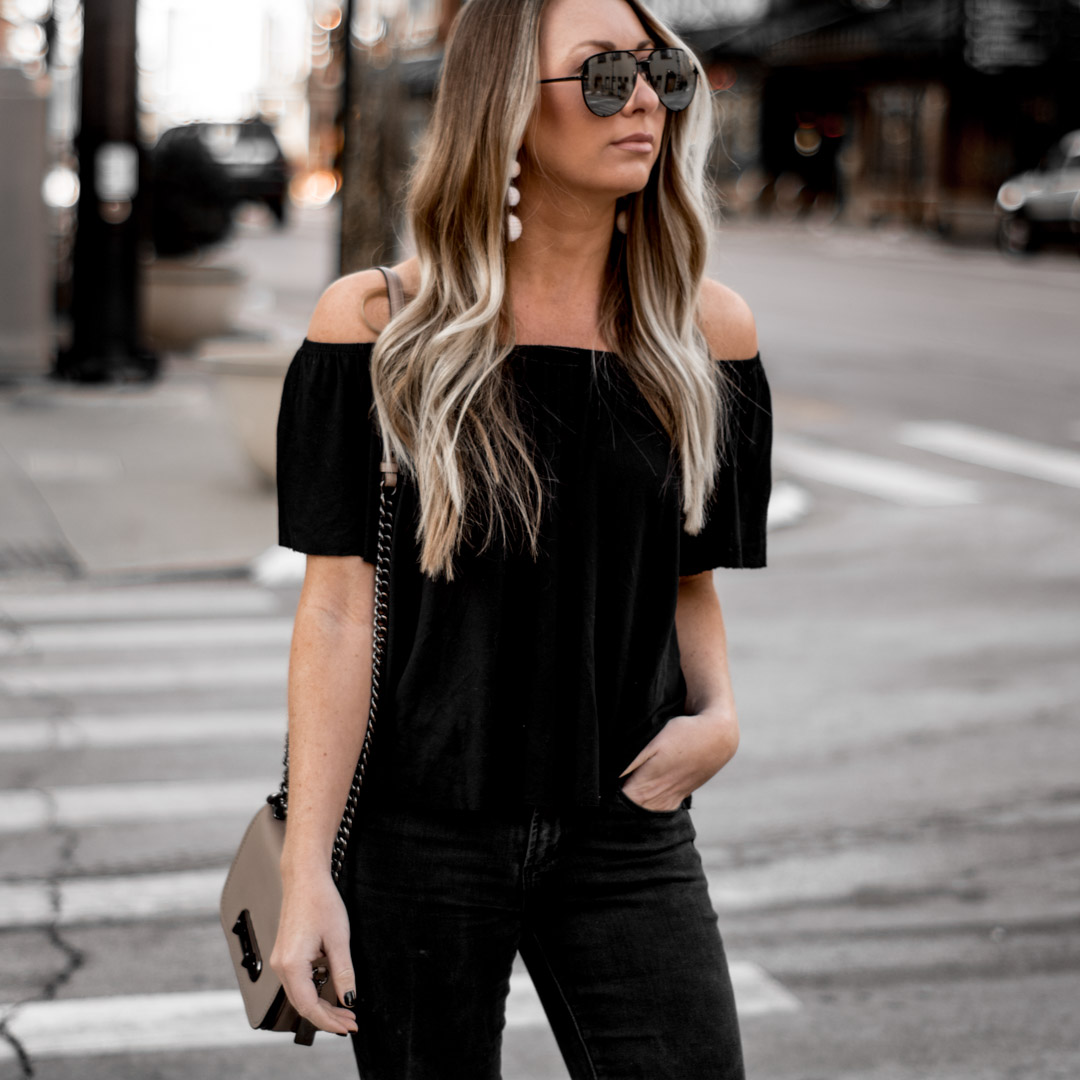 Happy Fridayyyy.  This was one of my most worn tops last summer so I am happy it is back on the website and available again now for you all to shop.  It's an easy one to throw on and is only $25.
I like this knit off the shoulder top because it is so versatile.  I wore mine loose or tucked in and paired it with everything from jeans to shorts to mini skirts.  Since it is knit you can wear it casually–think denim shorts, a baseball cap and sneakers or as more of a dressed up outfit–with statement earrings and some cute shoes. [wearing a xs]
These earrings are from last season but here is a really similar pair.  I like these because they are substantial but really light weight.  I can't stand a heavy earring.
We are headed out of town just as soon as Ethan gets home today.  We're meeting my fam up in northern Kentucky for a weekend full of horse racing.  It's a really fun time because we stay in a hotel where we can just walk over to the track and [most importantly] the mexican restaurant!  Sign me up for some margs.  Afterall, they are green and it's going to be St. Pattys!!
I hope you all have a fun + safe holiday weekend! 🙂
Top || Jeans || Shoes || Handbag || Sunglasses || Earrings, similar