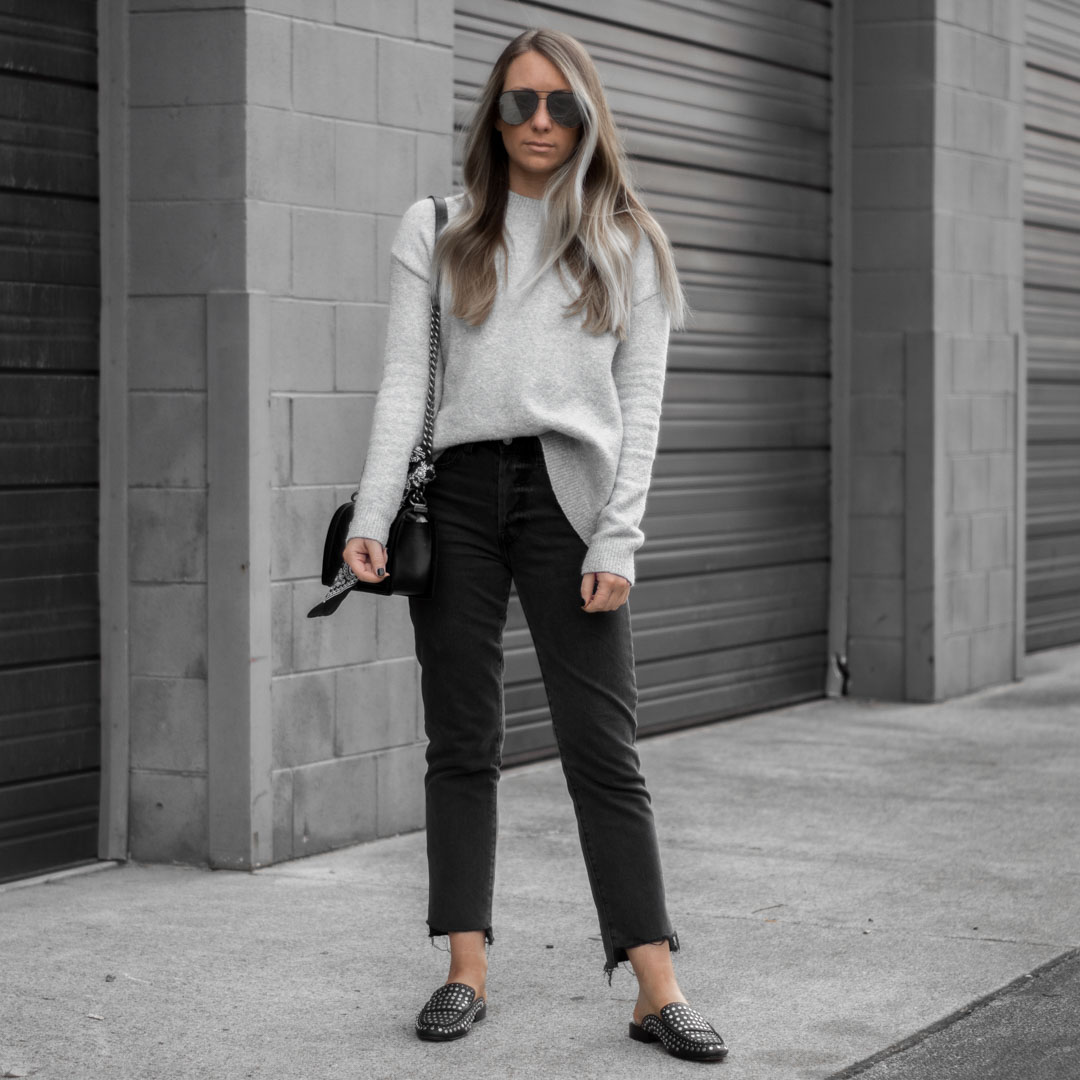 I like to buy inexpensive denim and distress/customize it myself.  I have cut the bottom off several pairs to give them a raw hem and most recently I gave this pair a distressed step hem (shorter in the front and longer in the back).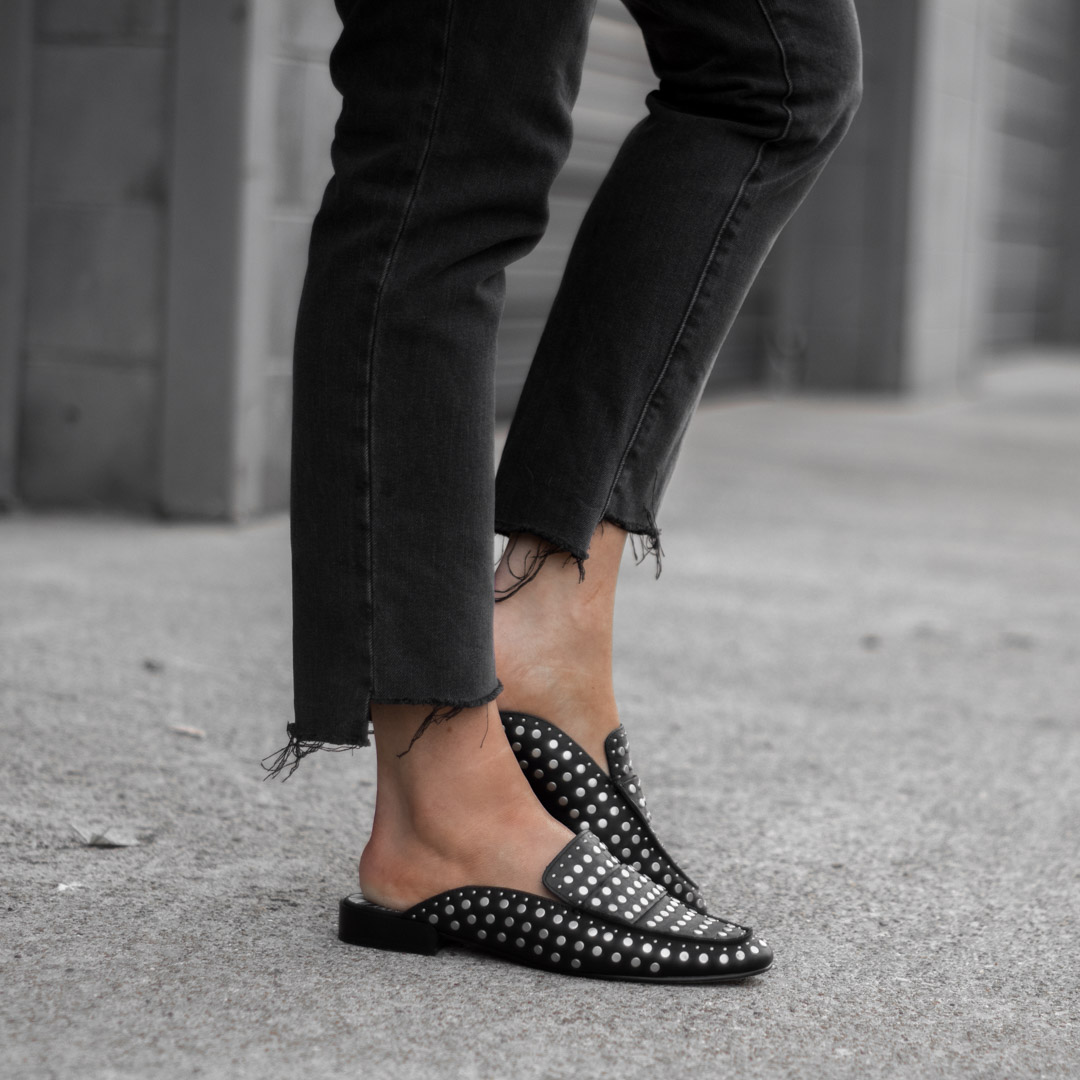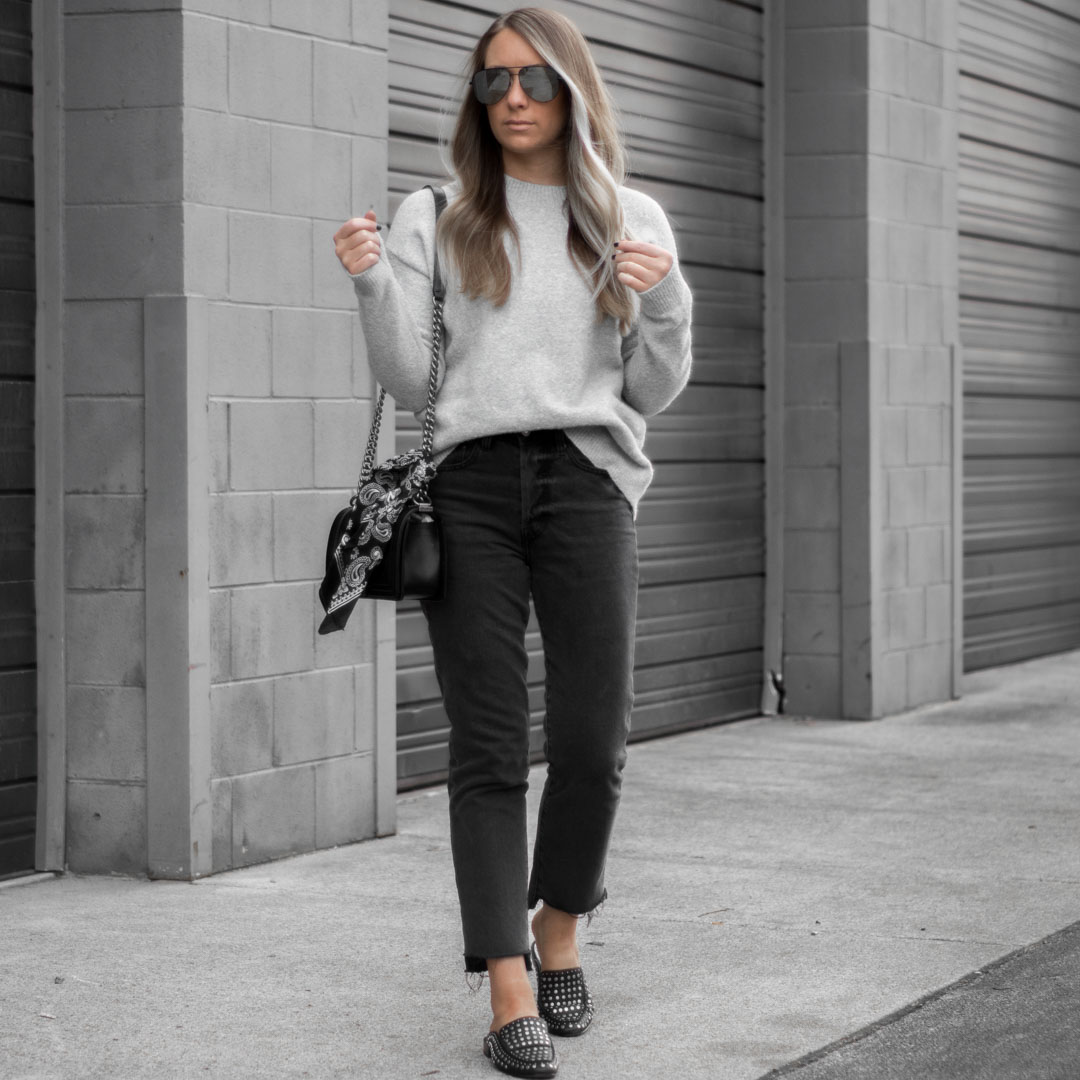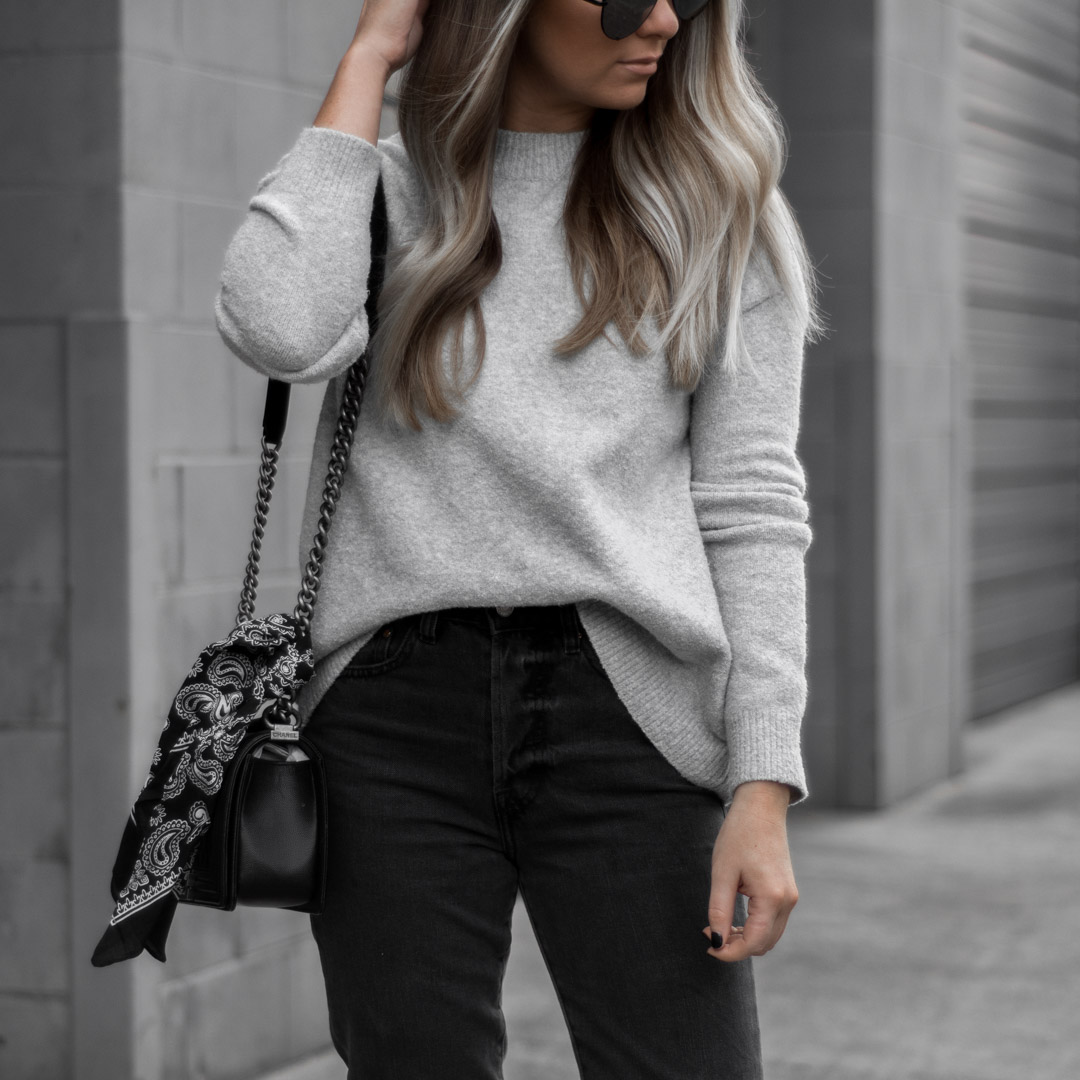 I bought these jeans recently at H&M–one of my favorite retailers for trendy and affordable denim.  [Tip:  I go up 2 sizes in H&M denim.  I am usually a 25 (sometimes a 26) and I always go for a 27.]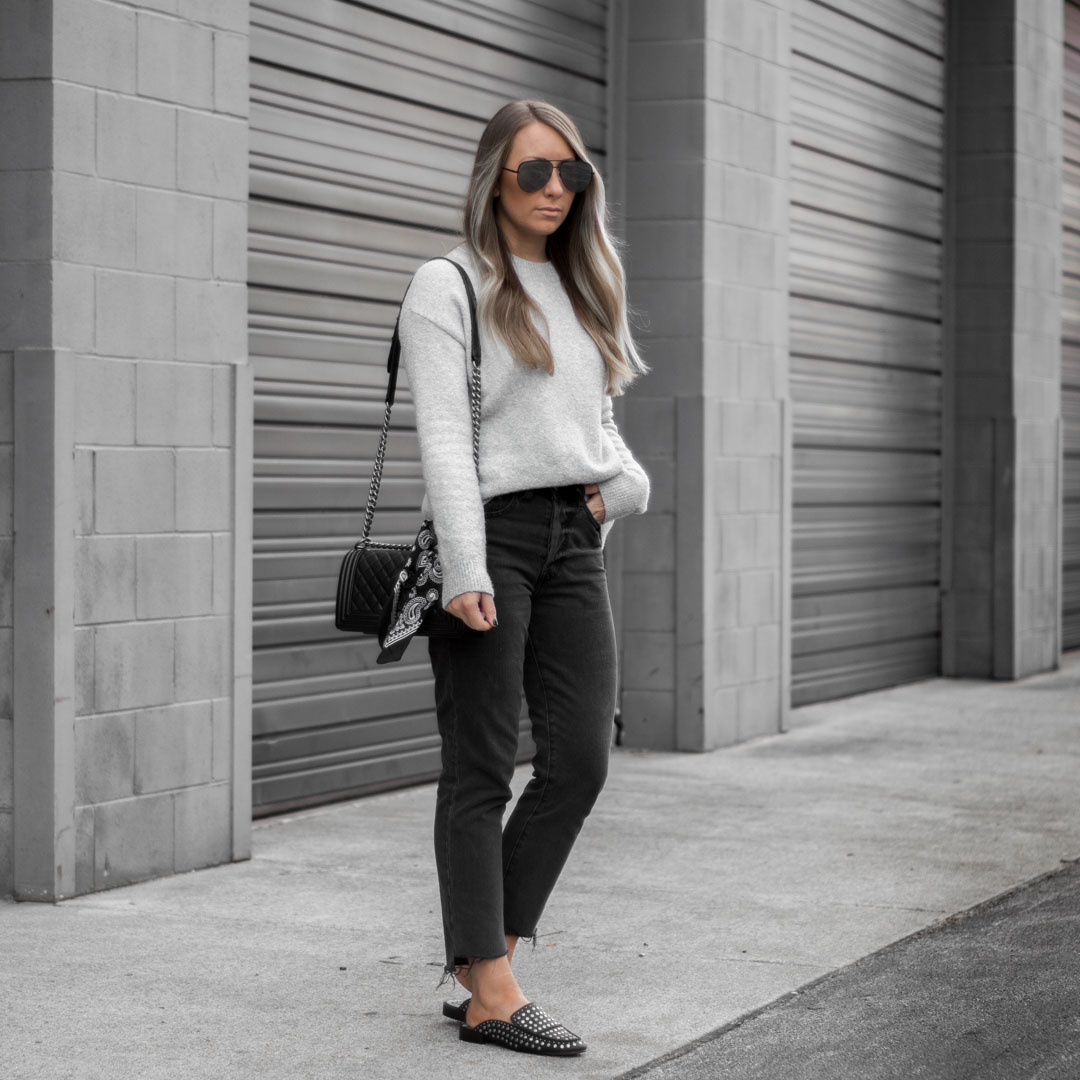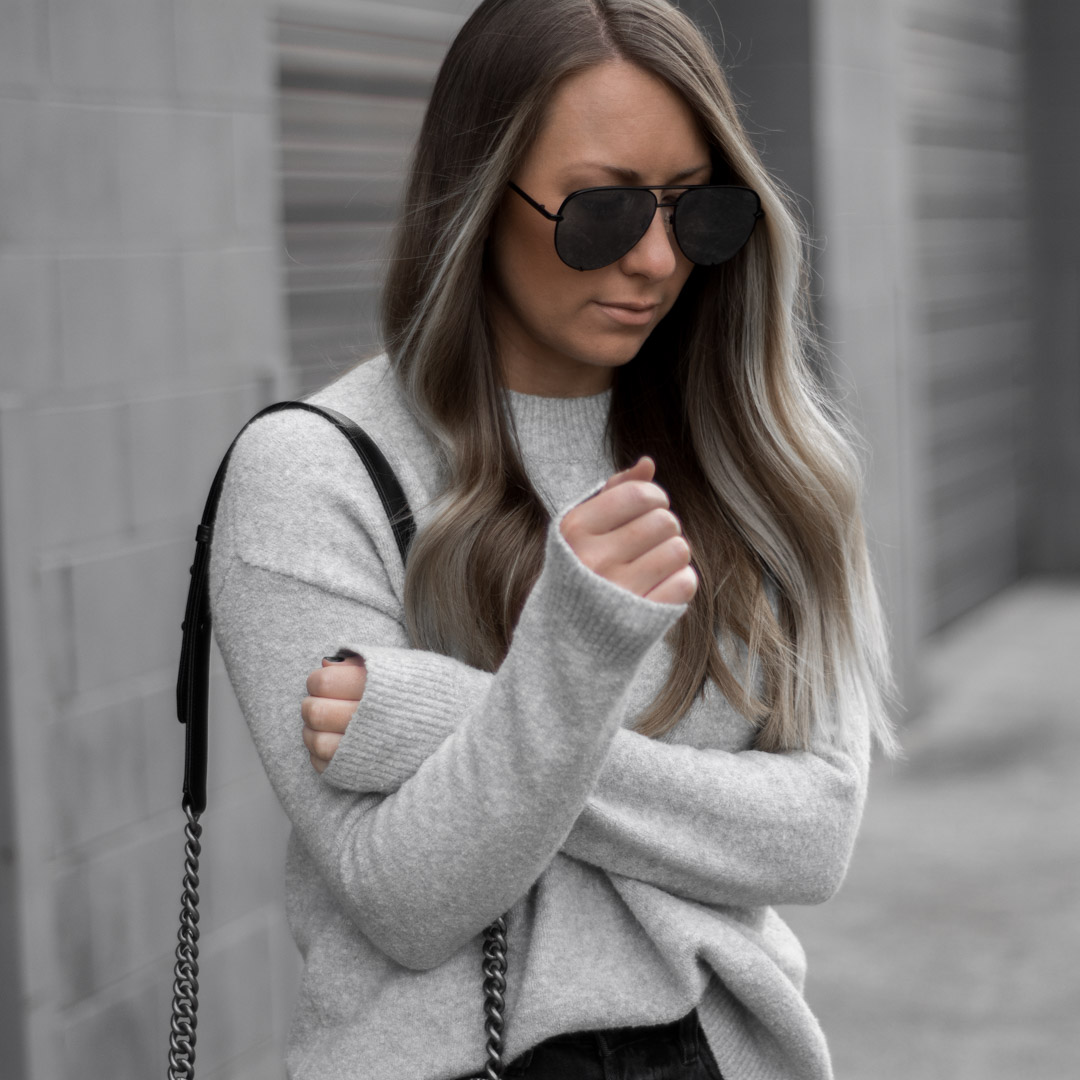 I paired these jeans with my recent obsession.. this basic grey crewneck.  I can't get enough of it.  It is the first item I've gotten from & Other Stories and it will not be the last.  The prices are good and the pieces are a great mix between trendy and basics. If you are between sizes, I would go up. [wearing a small]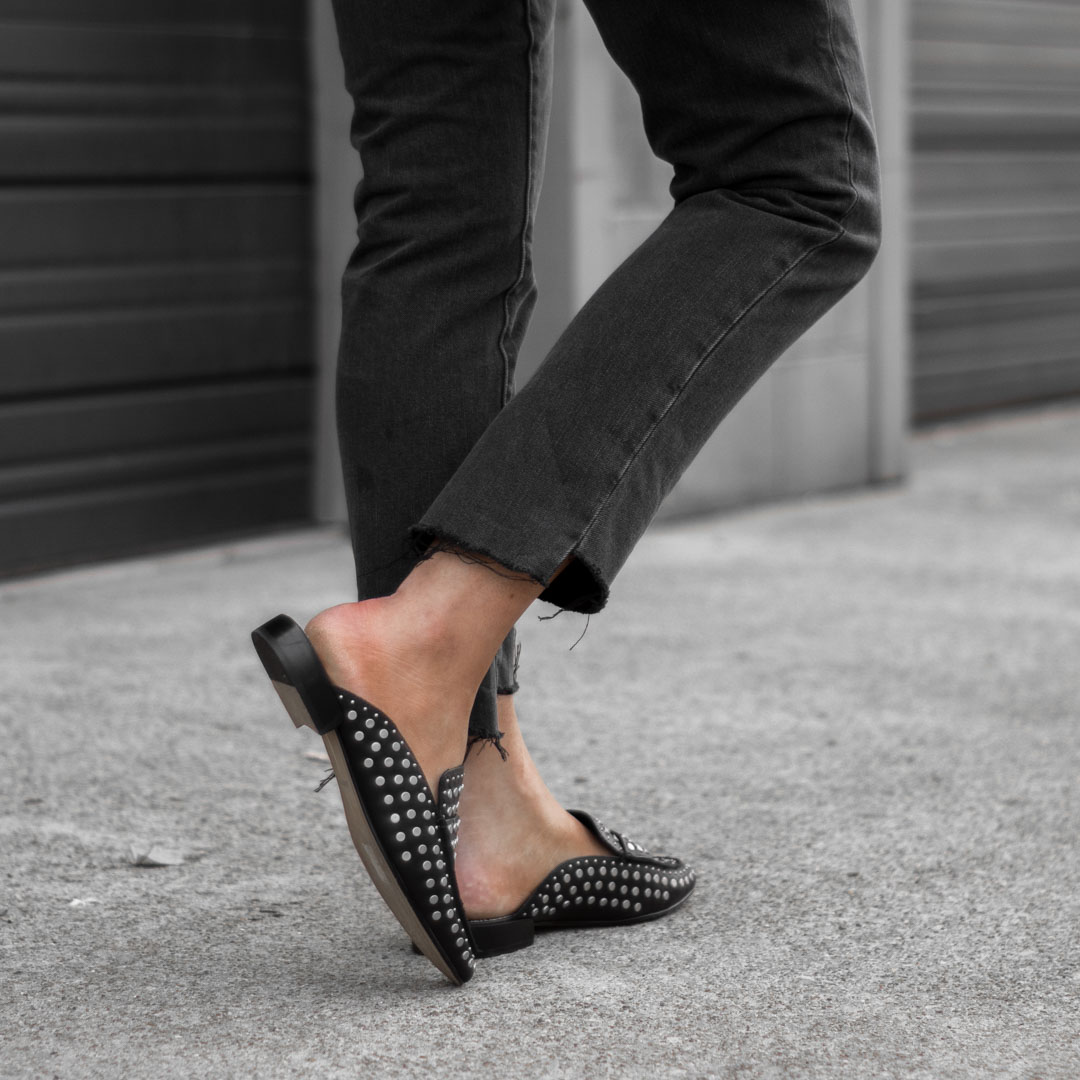 HOW TO MAKE RAW HEM JEANS: DYI STEP HEM
These are a few photos I snapped during DIY distressing I did on these jeans to give a step hem.  All you need is a tape measure and some scissors.  I just used the pair we have for cutting open boxes, etc.  Don't worry with making sure they are fabric scissors.
First, you will want to try the jeans on and see where you want them to hit you and measure how far up from the bottom that is.  For me, I wanted them to be 1 inch shorter.  So that meant I was going to make the back part of the jean 1 inch shorter and the front of the jean 2 inches shorter.  (You can make the difference between the two a bit more drastic if you want, but I would keep them anywhere from 1 inch to 1 3/4 inches apart.)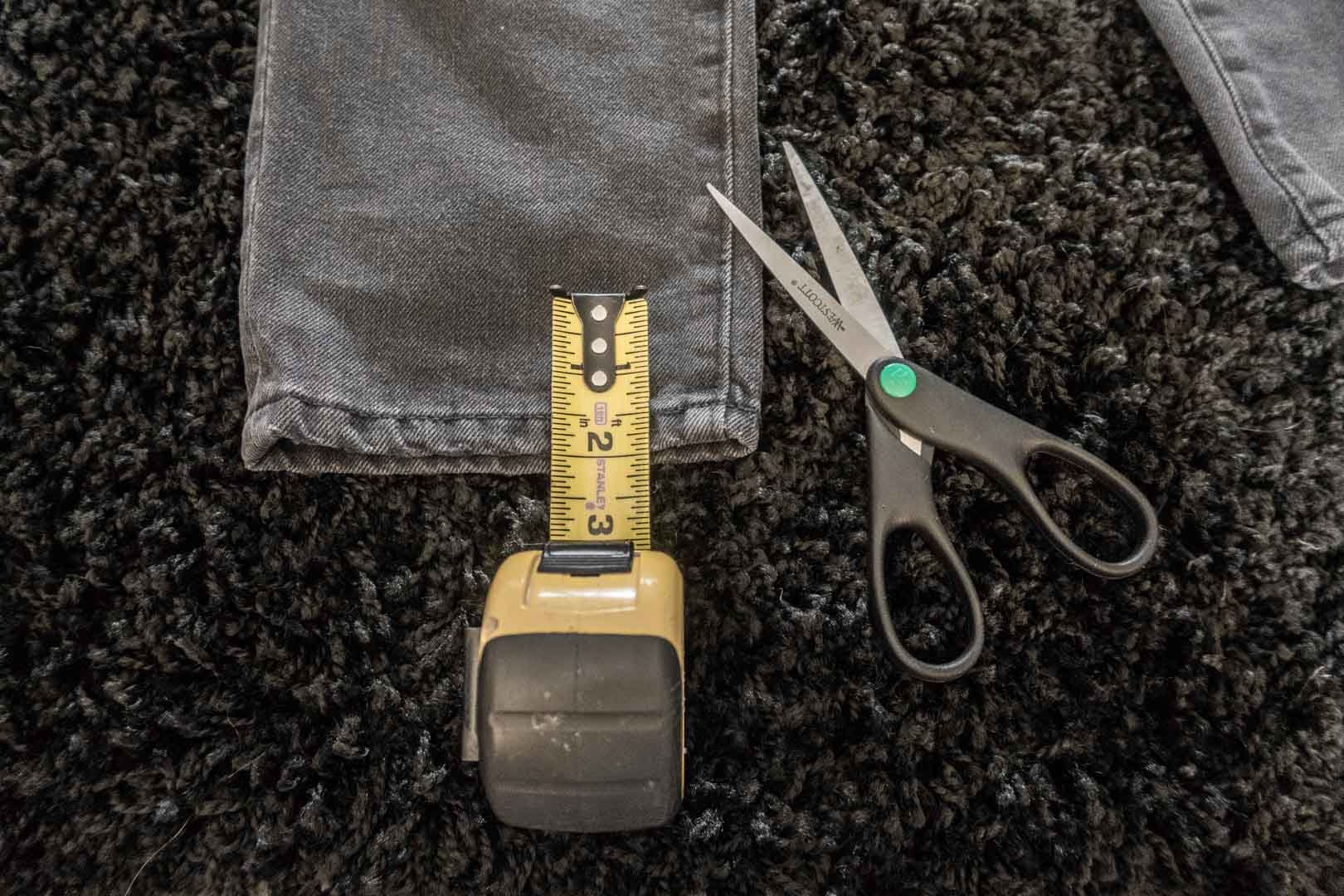 Lay your jeans flat and start cutting on the inside of one of the legs.  Make sure you cut inside the seem and the extra material (as seen here).  Cut this to the length you decided you wanted the front of the jean to be.  For my pair, this was two inches up.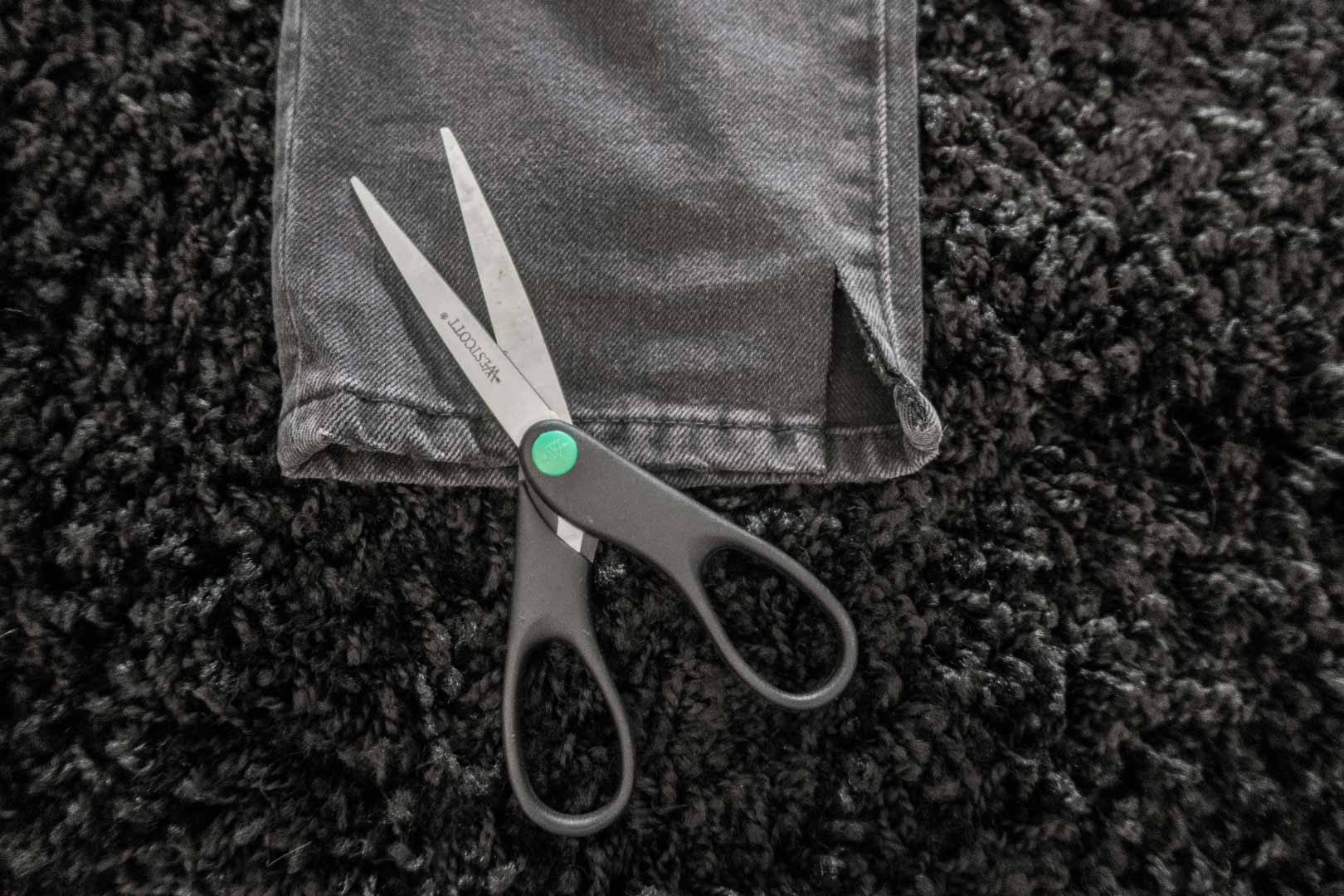 Next, do the same on the outside hem of the jean.  For this side cut directly up the middle of the seem.
After you have both sides done, cut a horizontal line between the two. I do not measure or draw this out.  Just free hand it.  They are not supposed to look perfect anyway.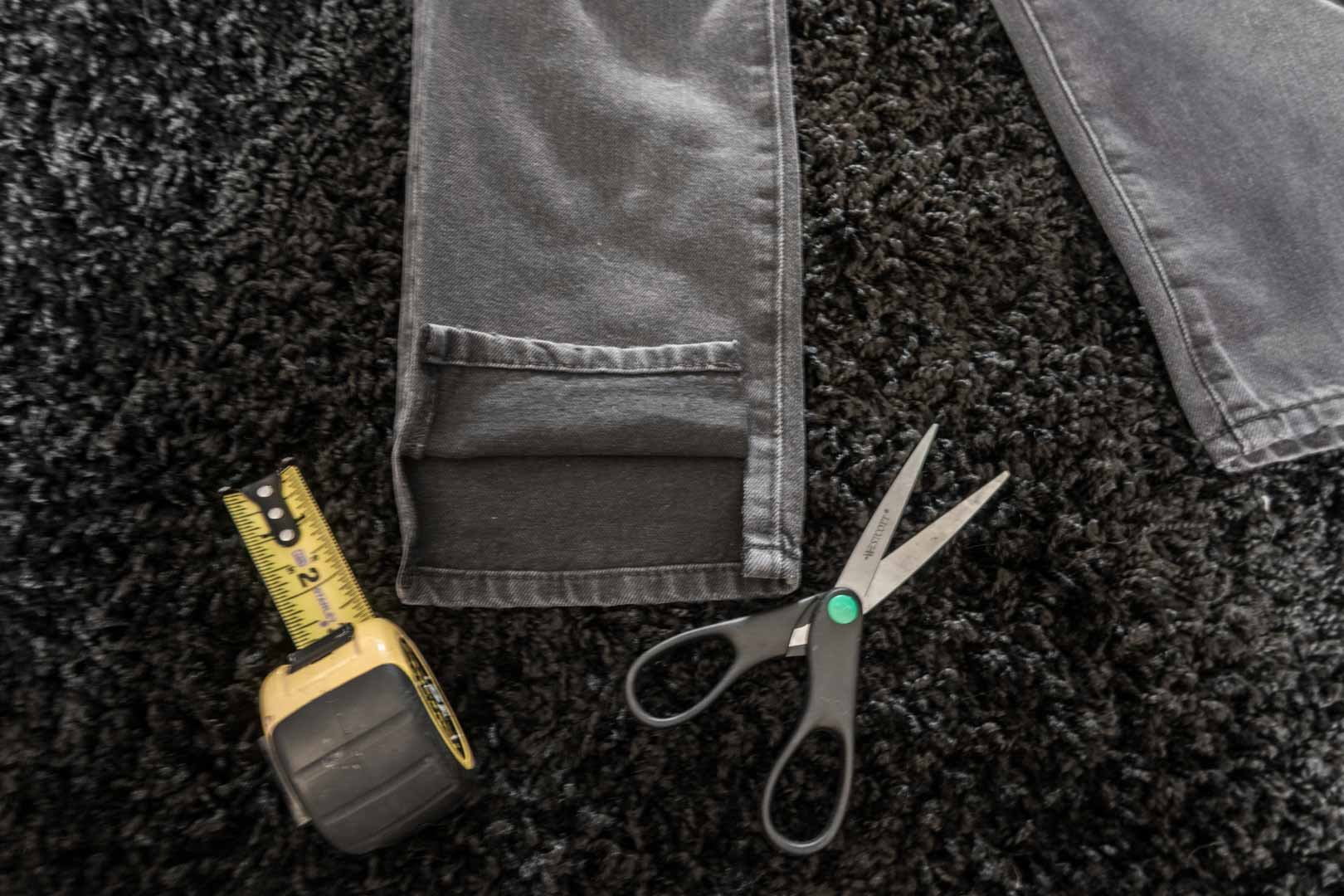 Then cut the backside of the jean to be the desired length.  I cut one inch off.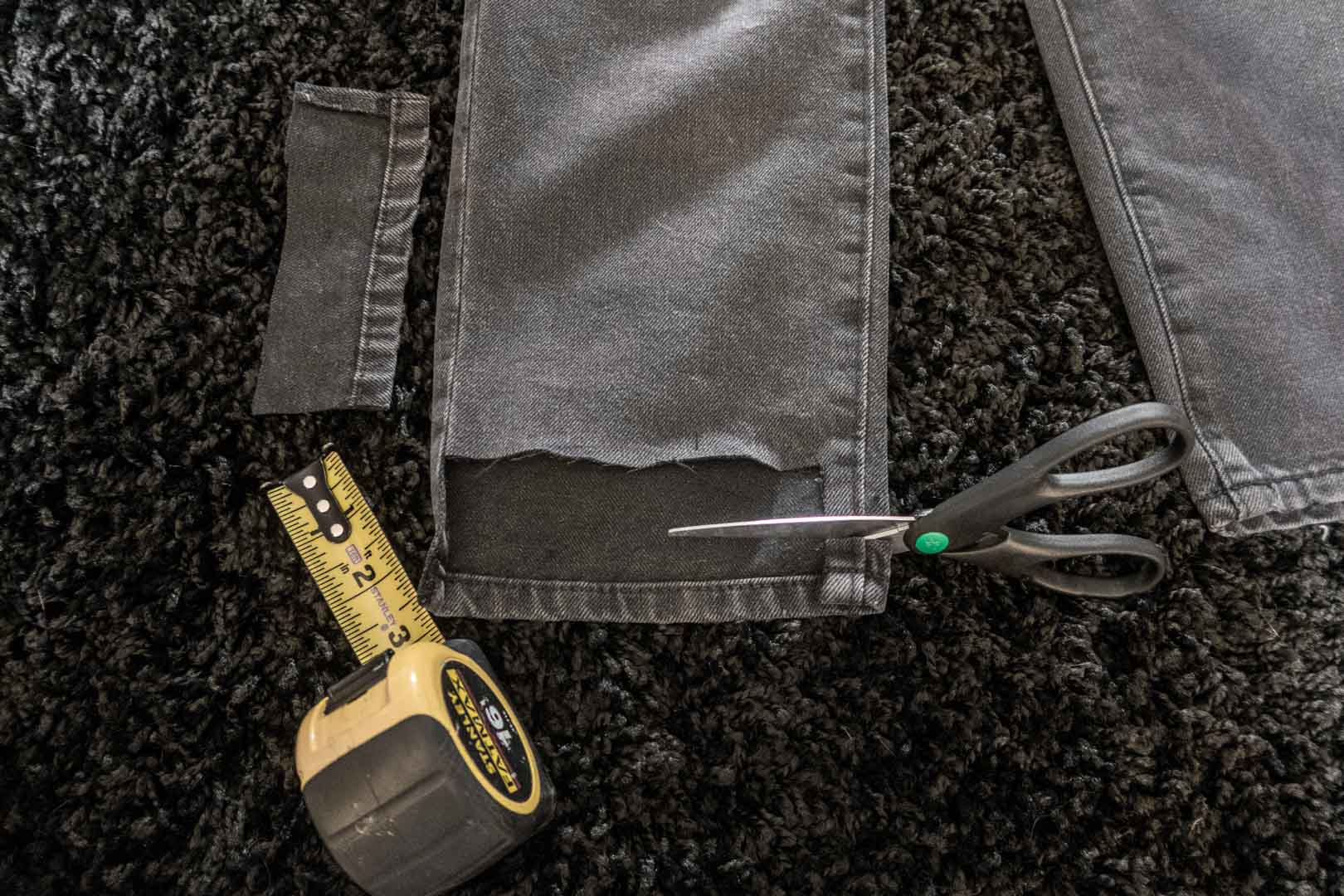 I went back and cut off the little part by the seem on the inside of both legs of the jeans.
After that you just pull at the threads with your fingers and loosen up some strings.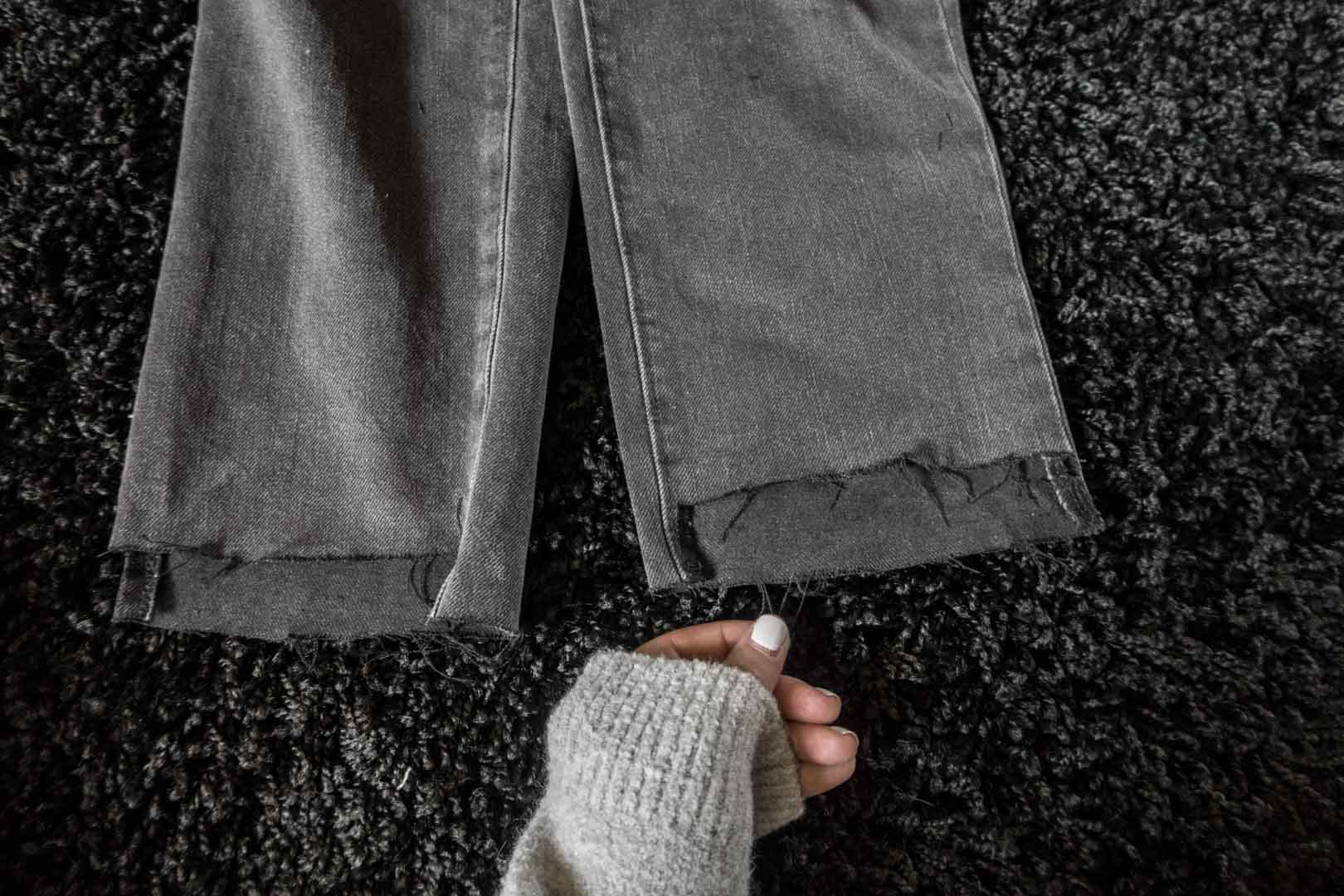 Then I wet the bottom of the jeans and threw them in the dryer.  This helps to make the fraying look more natural.  && that's it!  You're done!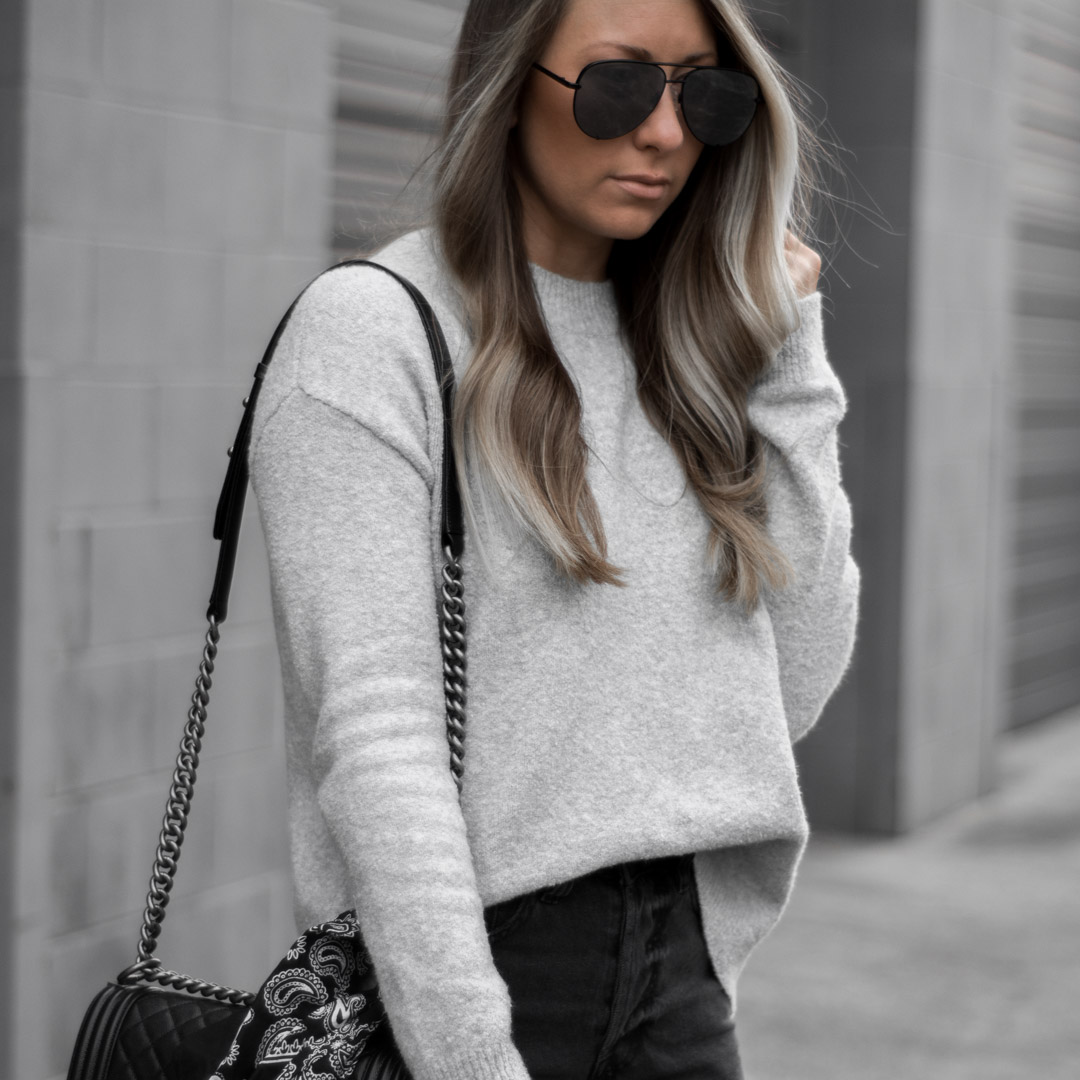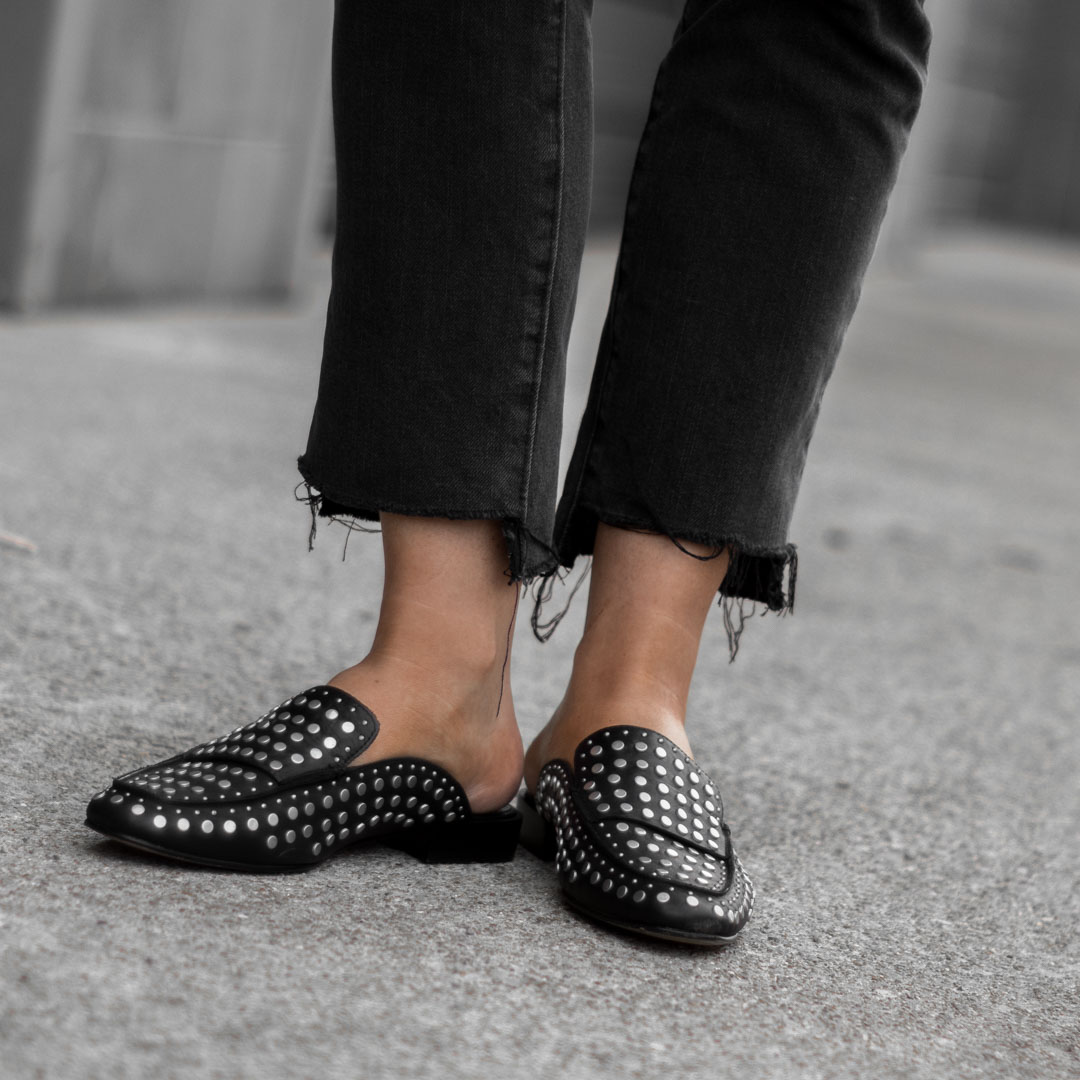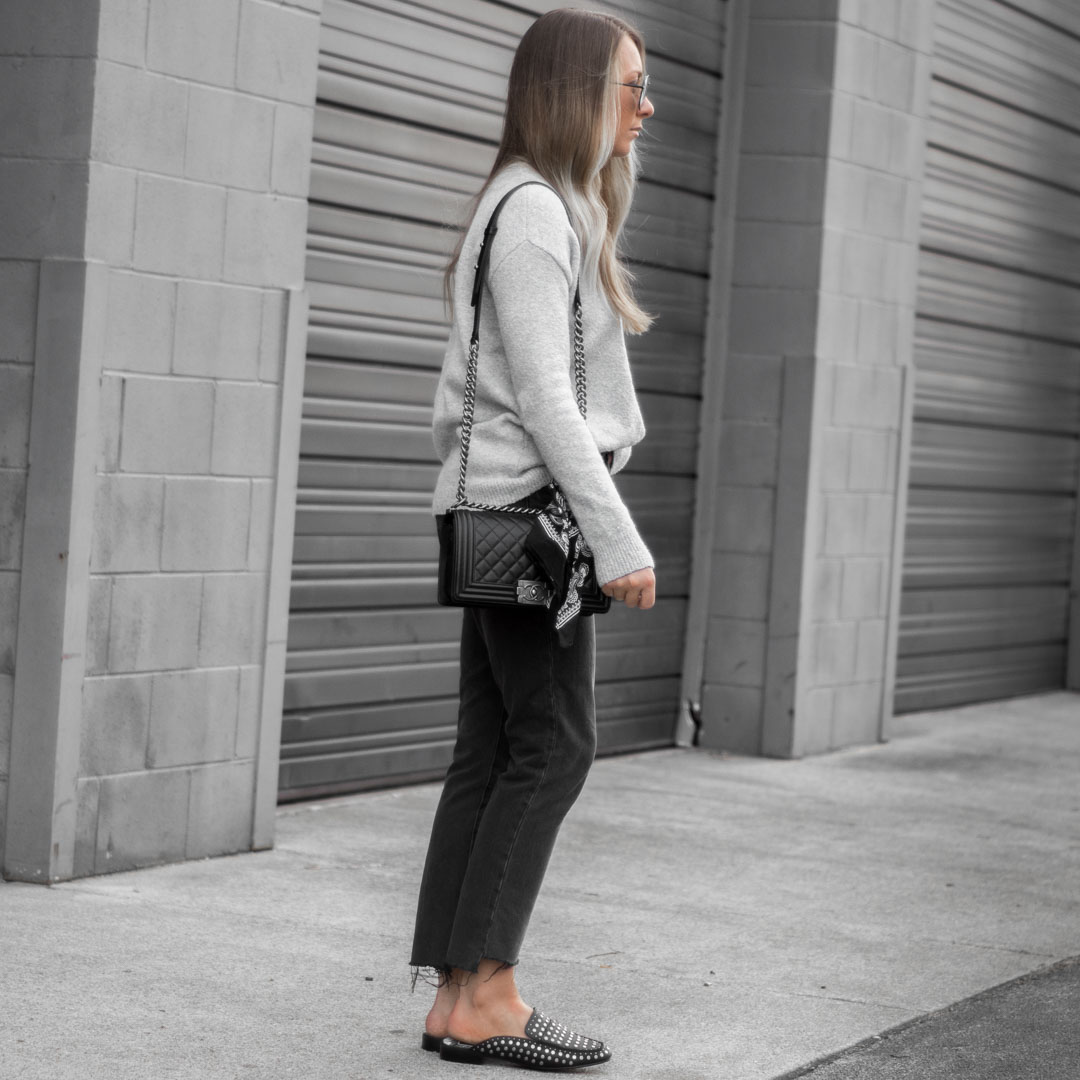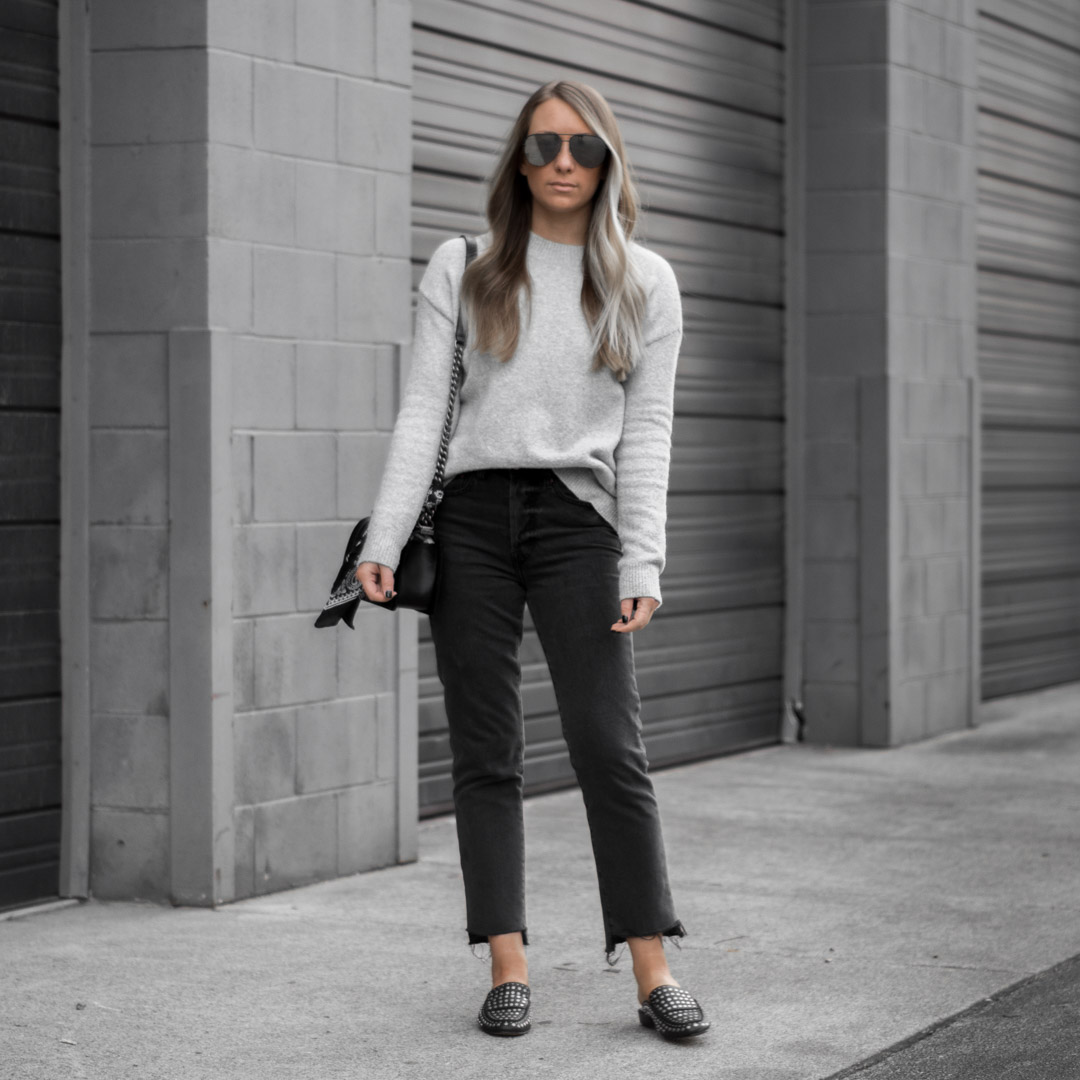 I actually did a post in these jeans last week before I cut off the bottoms.  It featured my new favorite grey tee and you can see it here.  It might help to see a before and after of the jeans.
I hope this gives you all some inspiration–I am sure you have a pair of jeans in your closet that this would work great on! Send me a pic and message if you try it!
Sweater || Jeans || Shoes || Sunglasses || Chanel Handbag, similar here || Bandana