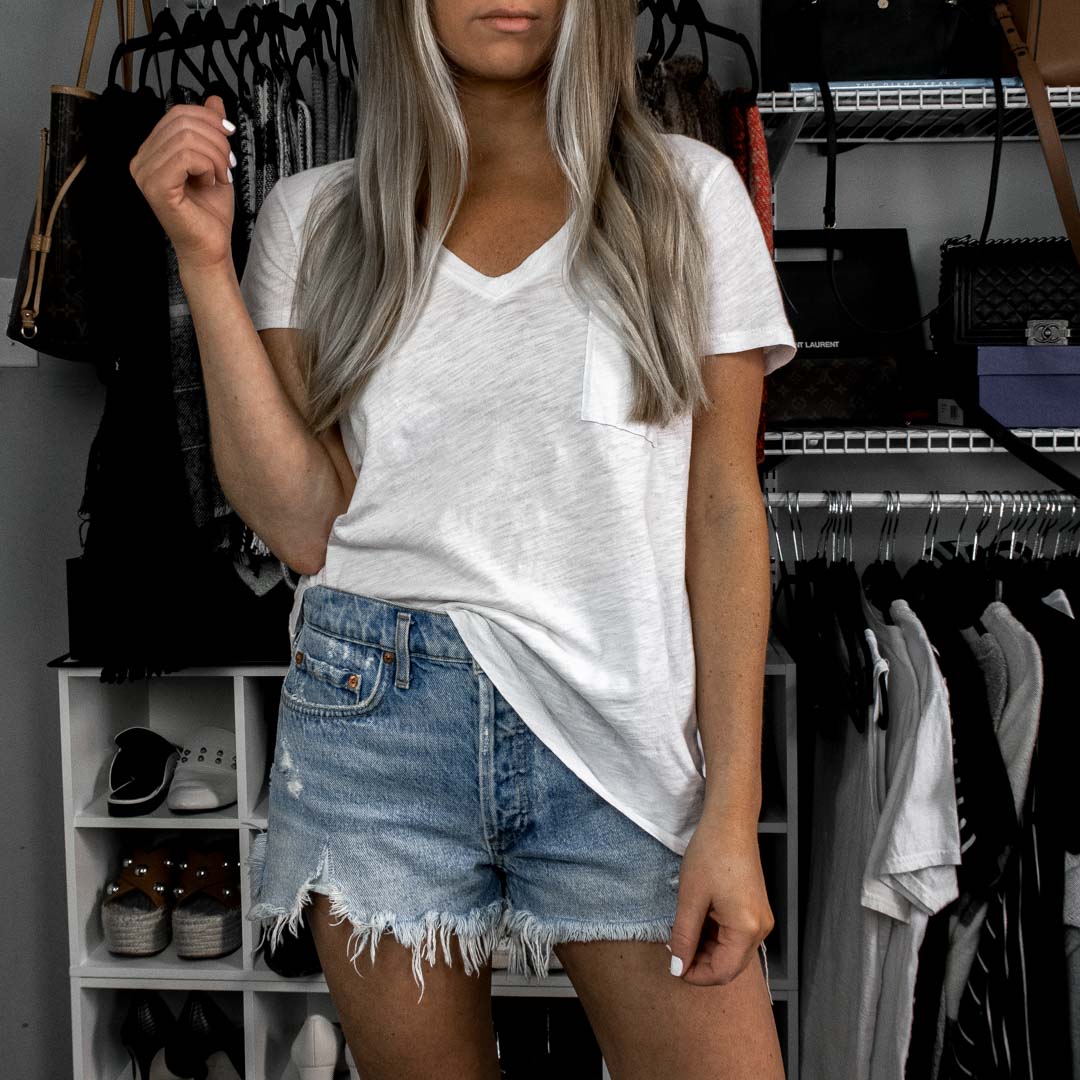 Today the ground was COVERED in fresh powder and the snow continued to fall almost all day.  So, I improvised and snapped this perfect basic v neck tshirt inside.  Definitely $20 that you shouldn't hesitate to spend!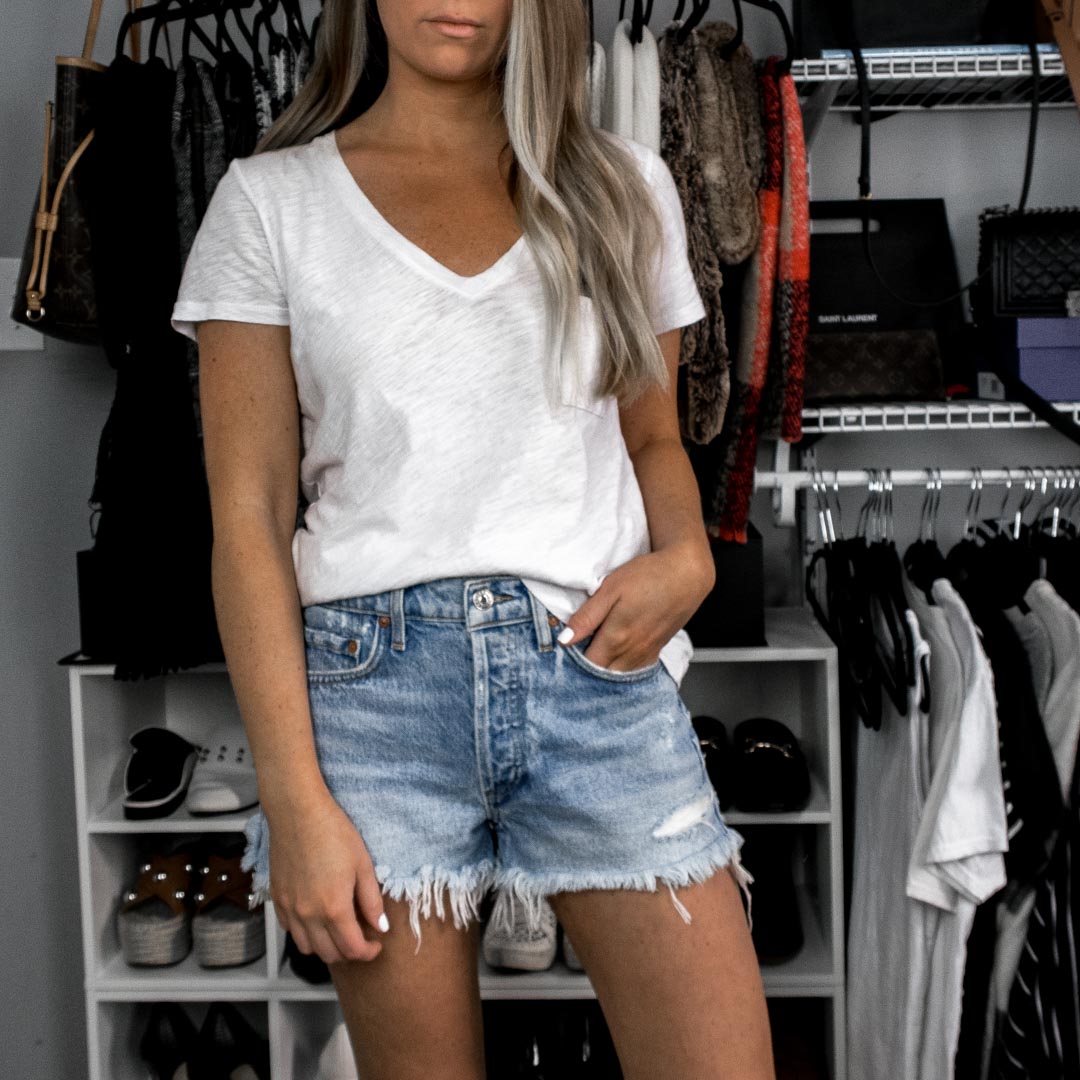 I have this one in black, white and grey.  I wear them in the summer with shorts and jeans and I layer them under cardigans in the cooler months too.
They do have an oversized fit.  Mine is a small and I have washed and dried it so many times.  It's still a very loose fitting tee.  I actually think I would like to have another set of these in an xs, just so I had an option that was slightly more fitted too. I included a picture of the tee untucked so you could see the length too.
The shorts I am wearing are the AGOLDE Parker shorts and you can find the wash I am in here + here.  They run big so I would size down.  Mine are a 26 and they are way too big–and I have even washed and dried these on high heat to shrink them down.  I want to grab another pair in a 24/25 this season.
I finally started This Is Us–the TV show that everyone and their mom raves about.  And I have to say, while I will continue to watch it in the evenings when I am working on the couch, I am not as into it as the rest of the world seems to be.  Is it only me??
Anyhow, happy FRIDAY eve! xx
Tee || Shorts, also found here