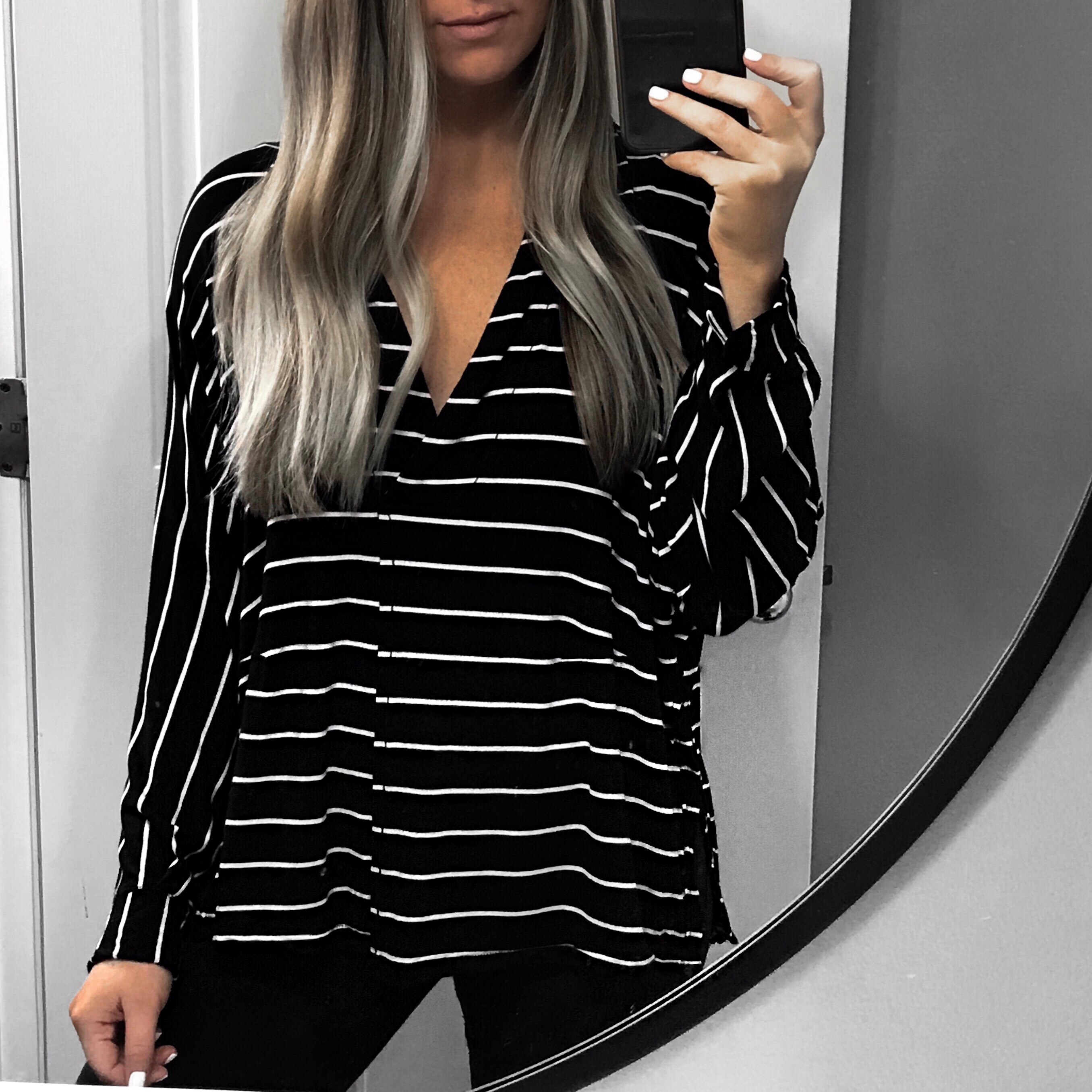 Yesterday was the first day of Spring. So, to celebrate I am sharing 10 wear now tops (including one of my favorites, seen above) that are perfect items to transition into warmer weather with.  I think these will all be very practical options, thus making them good buys!
Since I only chose 10, I made sure to only feature tops here that I reallllly liked.  Scroll to the left and right to see my picks!
And in true, unpredictable Kentucky fashion the weather here has been cold–34 degrees–and it snowed last night.  But, we can't let that get us down because the temps will zoom back up soon.  In the meantime, I'll just be layering with tops like these!
Happy hump day, babes! xx