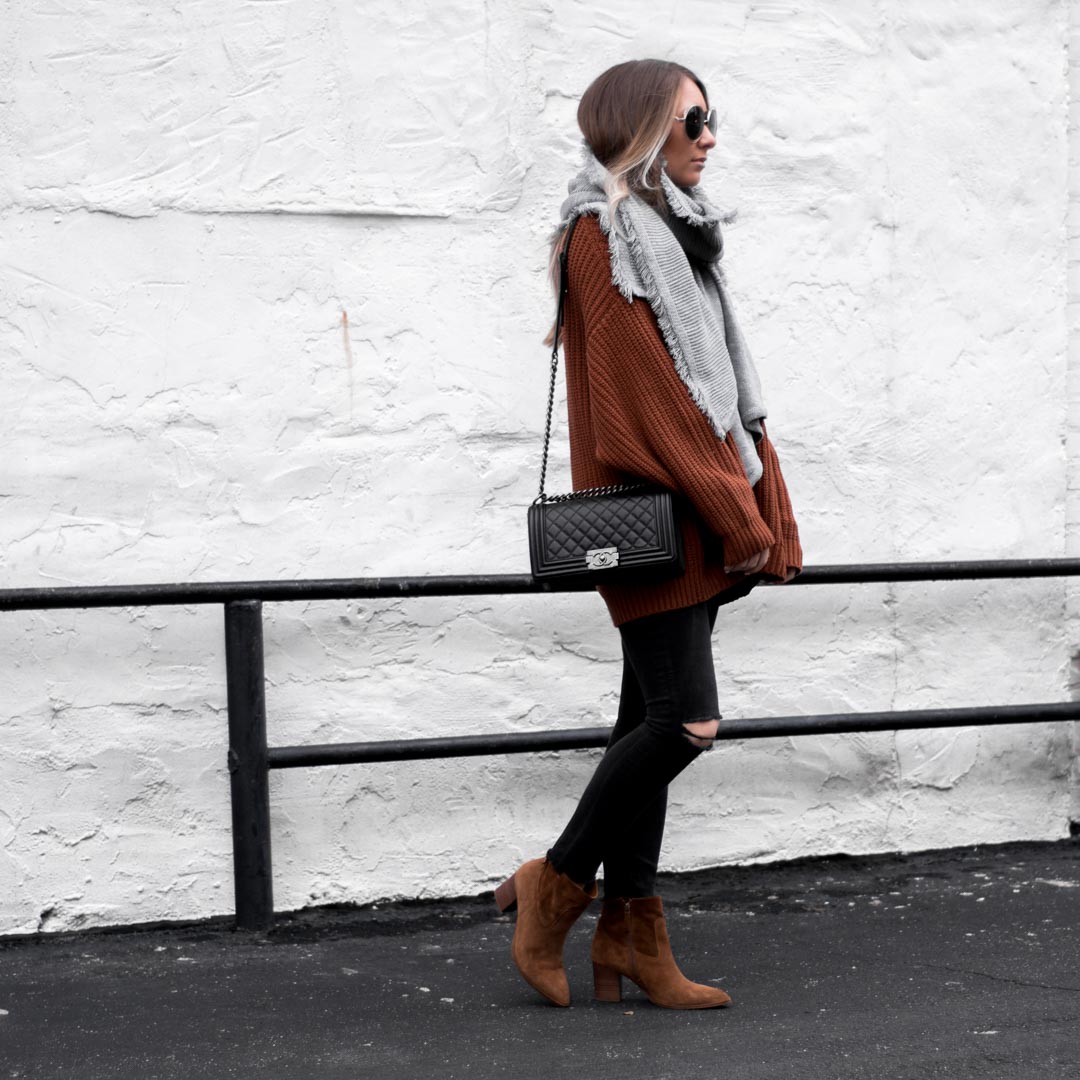 I was SO excited to find this sweater, my booties AND my scarf on sale for you all!  They're all such good purchases and ones that I have worn a million times over.  That's how you know you truly love them, right?

I wore this look when we went downtown on Wednesday for a beer pairing dinner to celebrate Devils Backbone Brewing Company coming into Lex!  They are based out of Virginia and have some really tasty beers.  My favorite, by far, was the Cran Gose.  However, I hear they have a sour (which are my faves) that I am dying to try.  And wait for it… the name is Glitter Bomb!
We snapped these right pics very quickly before we headed inside–it is still freezing here!  But I am really glad we got a few shots to share because this is one of my most versatile, go-to outfits.. an oversized sweater, black jeans and booties.  Done!  If you are in doubt this time of year, go for this.  It works for everything from date night to an afternoon with your fam!
These booties are a couple years old, but they are still some of the ones I end up wearing lots because they are really comfortable.  The low block heel and the soft suede fabric up around your ankle make them a winner.  I hate pairs that dig into the bottom of your leg when you move your foot around.  I also love the shape of the shoe–such a stylish boot.  So, needless to say, when I found them still in stock for you all I was over the moon.  I'm wearing the Whiskey Suede color and they are only $45 now!  They are also available in black, olive and tan! [runs true to size]
I wont go on about my sweater again.  You all know it's my #1 and saw me style it most recently in black here.  The good news though is that I found it discounted online!  Yayyyy! [my black one is a sz small and the one seen here is a sz med]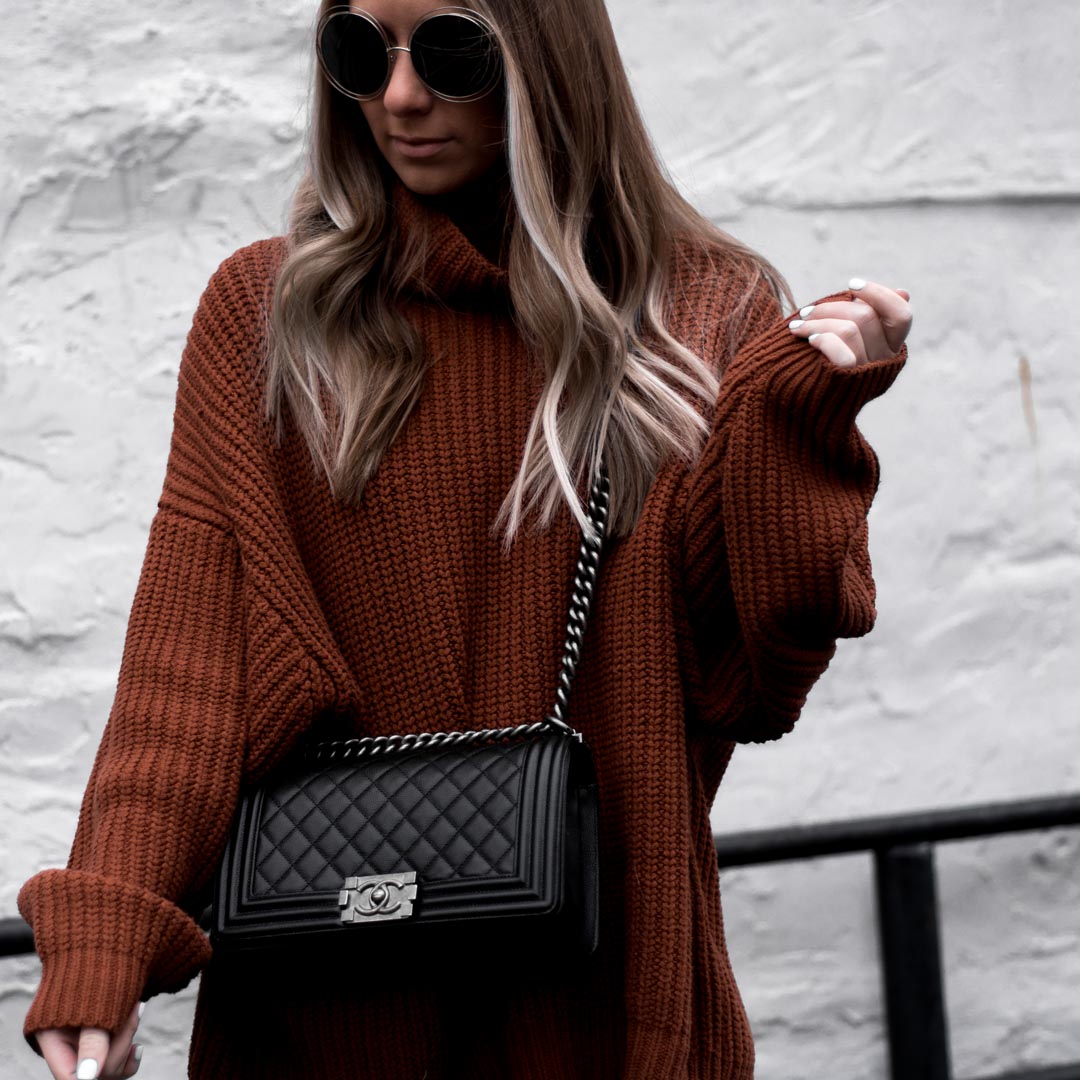 I love this grey scarf because of the texture.  It gives it dimension while still keeping it plain and simple so it pairs with oodles of outfits.  It's now on sale too! I wore it with this look back in the fall–it was one of my favorites!
I know people are getting excited about spring wear but I will stand by my thought process that I adopted a few years back–I like to buy discounted basics that I know I will be happy to have for years to come in February.  Let me know if you scoop up any of these pieces and love them as much as I do.  && most importantly, have a good Friday babes!
Sweater [on sale!] || Jeans || Booties [under $50 now!] || Scarf [on sale!]  || Chanel Handbag, similar here || Sunglasses