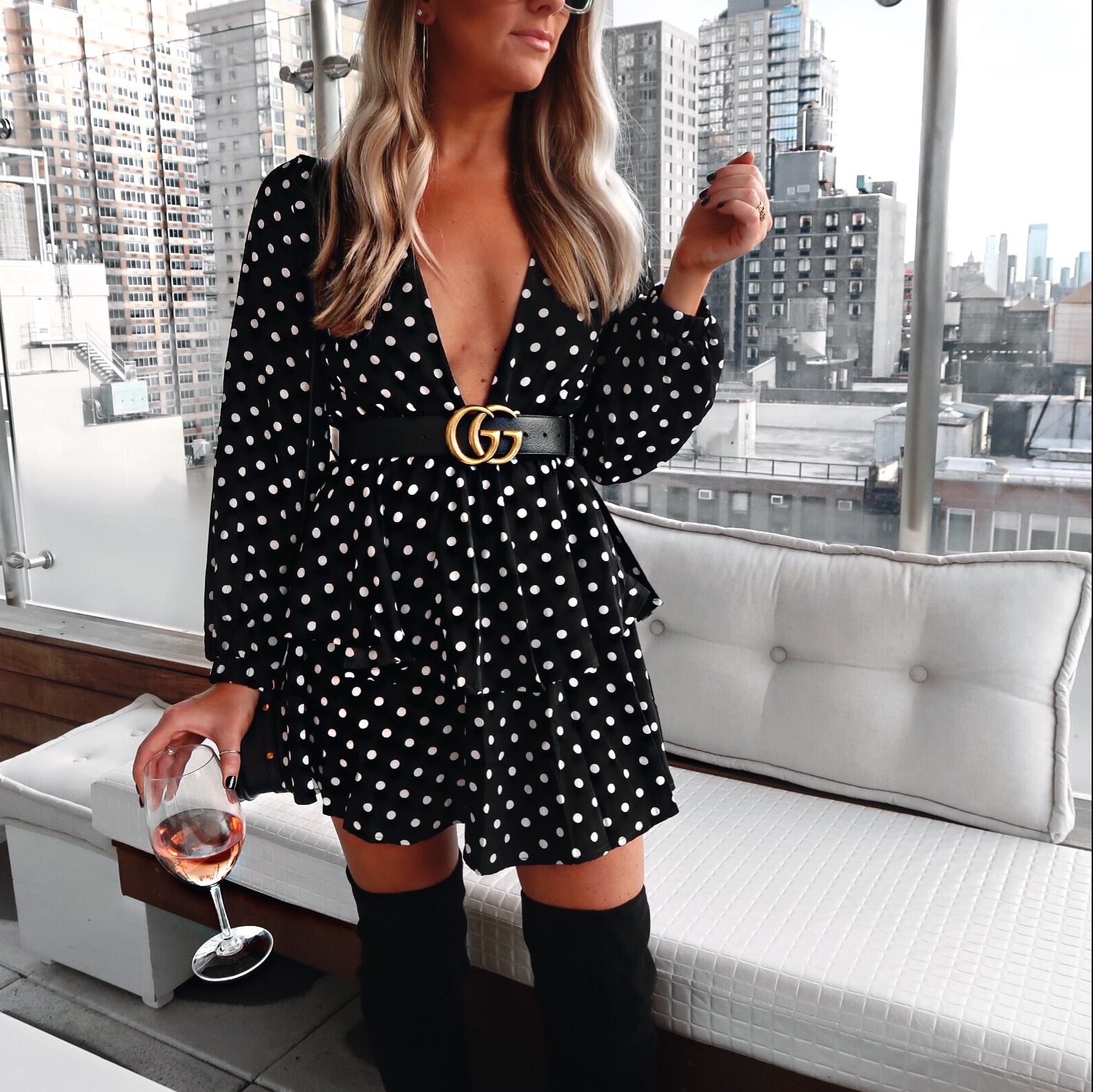 Ethan and I went to a 5:30 spin class on Monday and when we were on our way home he told me he made some reservations for us.  I was honestly so puzzled and I said, "oh really, for what" haha–Valentine's Day snuck up on me this year! I'm really looking forward to a mid-week date night at our favorite Lexington restaurant though (I quickly guessed that we were going to Portofinos since we were driving right past it when he said that, haha)!
Since V-Day is a couple weeks away, you still have time to order something cute for the occasion.  Use it as an excuse to do a bit of shopping.  Ethan and I have celebrated several different ways–all of which I loved.  We've gone out to the bars with friends (since we had just met a couple weeks before), cooked a pasta and seafood dinner in at home, shared some airport food while traveling and the list goes on.  I think it is just whatever you are in the mood for at the time.
Knowing that everyones plans are different, I wanted to share some outfit inspiration that is versatile.
IF YOU'RE DRESSING UP… try a mini dress! 
They are great because they can be paired with anything–tall boots, black tights, heels, you name it!  And they are a good buy because you can wear a dress like this again.  Think bachelorette party or wedding! Here are some that I think would be perfect:

IF YOU'RE GOING CASUAL… try a cami!
It's sexy (something you wouldn't put on for the office) but still wearable.  You won't stand out too much if you're at a casual restaurant with your guy–add a leather or suede moto jaket. You will still be sassy enough if you're heading out for drinks with girlfriends–tuck it in and add some heels.  && you can totally pair with lounge pants if you are staying in–pair it with a slouchy cardigan.  Here are some options I am loving:

Now the countdown to Feb 14th is on.  I cannot wait for some bruschetta and a glass of wine with my favorite guy.
Dress || Boots, similar || Belt || Earrings || Sunglasses