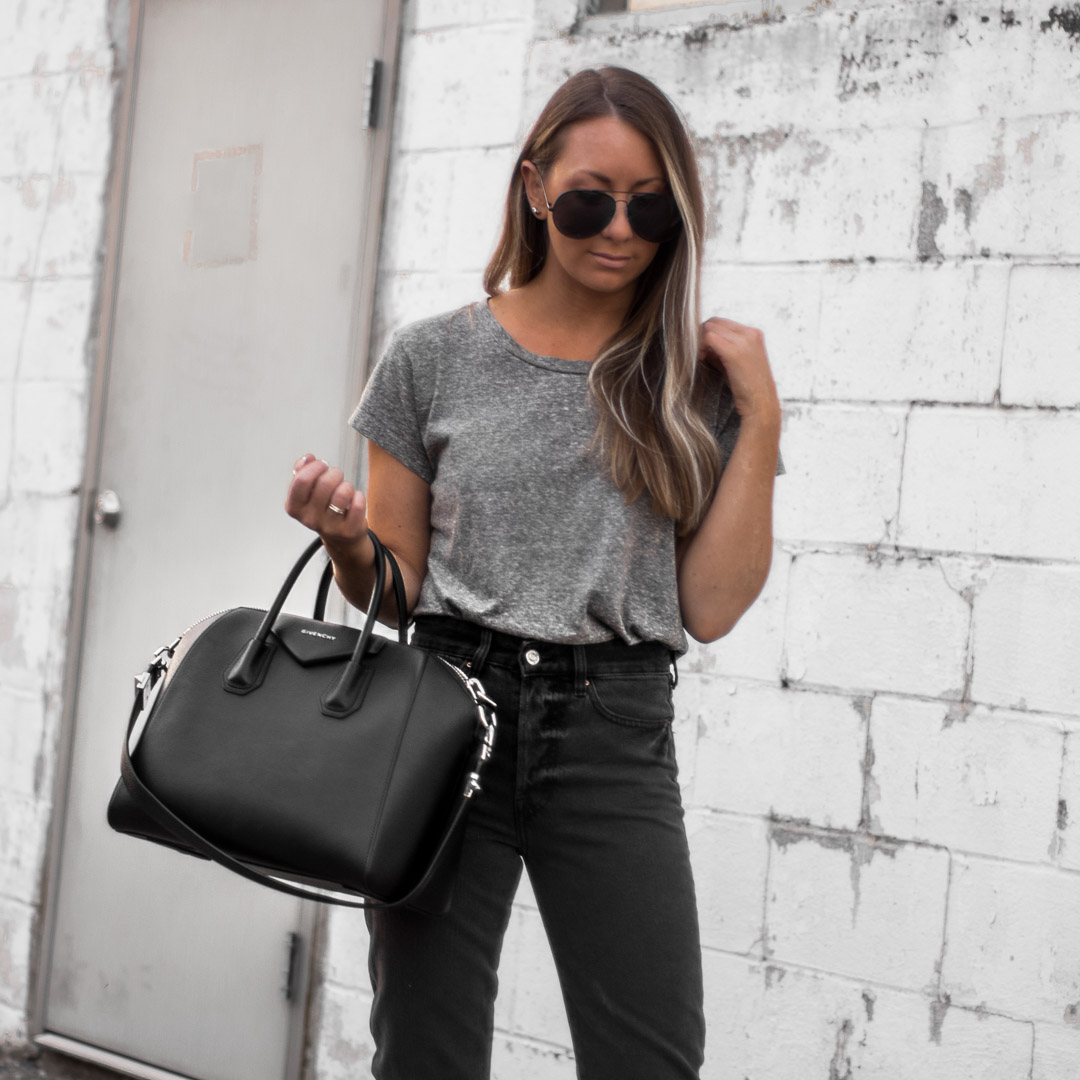 It may look so simple but believe it or not, I shopped high and low to find this tee.  I was on the hunt for the PERFECT basic grey short sleeve t-shirt and I finally hit the jackpot with this one!
I was looking for a true grey that had a bit of a marled texture look to it–but I also wanted it to be a crazy soft material.  I found a few options that would have checked those boxes but they had a drop sleeve shoulder seem and I hate that.  I don't think they are very flattering and I wanted more of a true fit.  When I came across this Rivet & Thread ex-boyfriend tee I was sold.  It's got a lived in vibe.  [wearing sz small]
My aviator sunglasses are actually back in stock for the moment (yay) and they are a great pair for summer–very inexpensive.  Aka, a great buy if you're going to the beach or planning to be by the water because you won't have to be too careful with them.  This thought inspired me to round up all the sunnies I have been eyeing.  I always like to buy a pair before spring hits and these are the ones catching my attention at the moment: [some are splurge and some are save]

How Friday is this look?  Very, right?? I am loving easy t-shirt and jean combos right now.  I hope you all have a fun weekend planned!  I will be doing some celebrating with a girlfriend for her 30th and I'll be sure to share some snaps.  Cheers!
tee || jeans [size up one/two sizes!] || sneakers || sunglasses || handbag