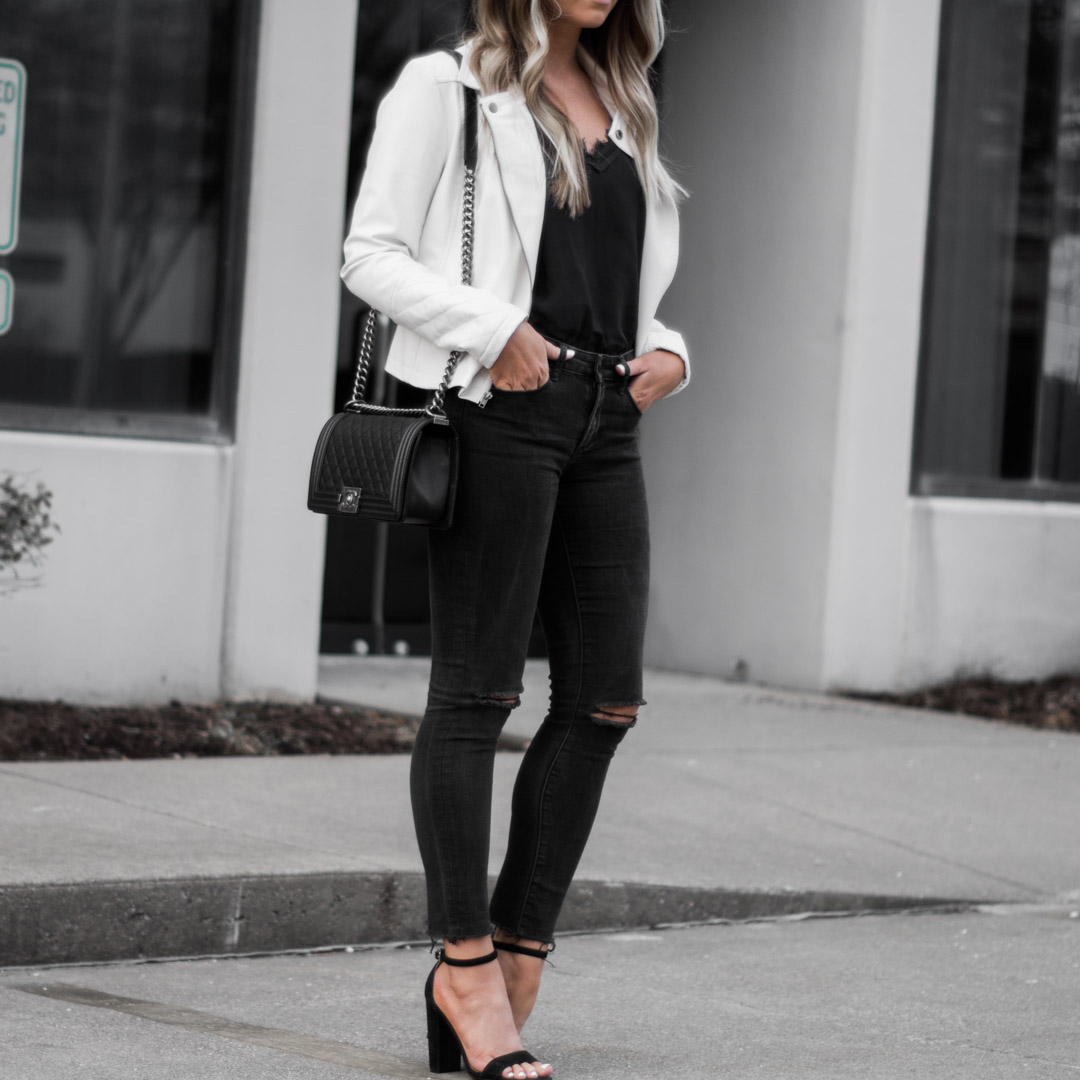 Who has a Valentine's Day hangover today?  Too many sweets anyone??  My step-dad dropped a box of fresh dipped chocolate covered grapes off with our Valentine gift yesterday and it was all I could do not to eat the entire box before Ethan got home.  He knows they are my FAVORITE!!

A black lace trimmed cami is a closet staple for me–the perfect layering piece.  There's limited sized left in the one I have on here but this one is also really cute, comes in several colors and is under $30!
&& these Steve Madden Carrson heels are still my go-to.  They are the most comfortable high heel I have and I love the simplicity of them.  They're right around $90 and I have DEFINITELY gotten my money out of this pair.  Highly recommend!
Yesterday I cleaned the house and now I really just want to dive into cleaning out all our closets!  I know it's a huge project that sucks me in though so I am going to wait until I have a few hours that I can dedicate to it soon.  I have the itch to throw away, declutter and organize before I start jumping into buying for Spring!  Anyone with me on that one??
Have a good Friday Eve!
Jacket, similar || Tank, similar with more sizes found here || Jeans || Heels || Sunglasses || Chanel Handbag, similar here