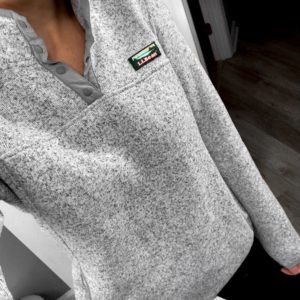 It has been a hot minute since I have shared or talked about one of my classic, casual pieces with you all.  I got this L.L. Bean pullover a couple years ago for a Christmas gift and I shared it a few times on my Instagram and I remember it was a huge hit.  I felt like it was time to give it a some attention yet again because to this day, it's a piece I still get lots of wear out of!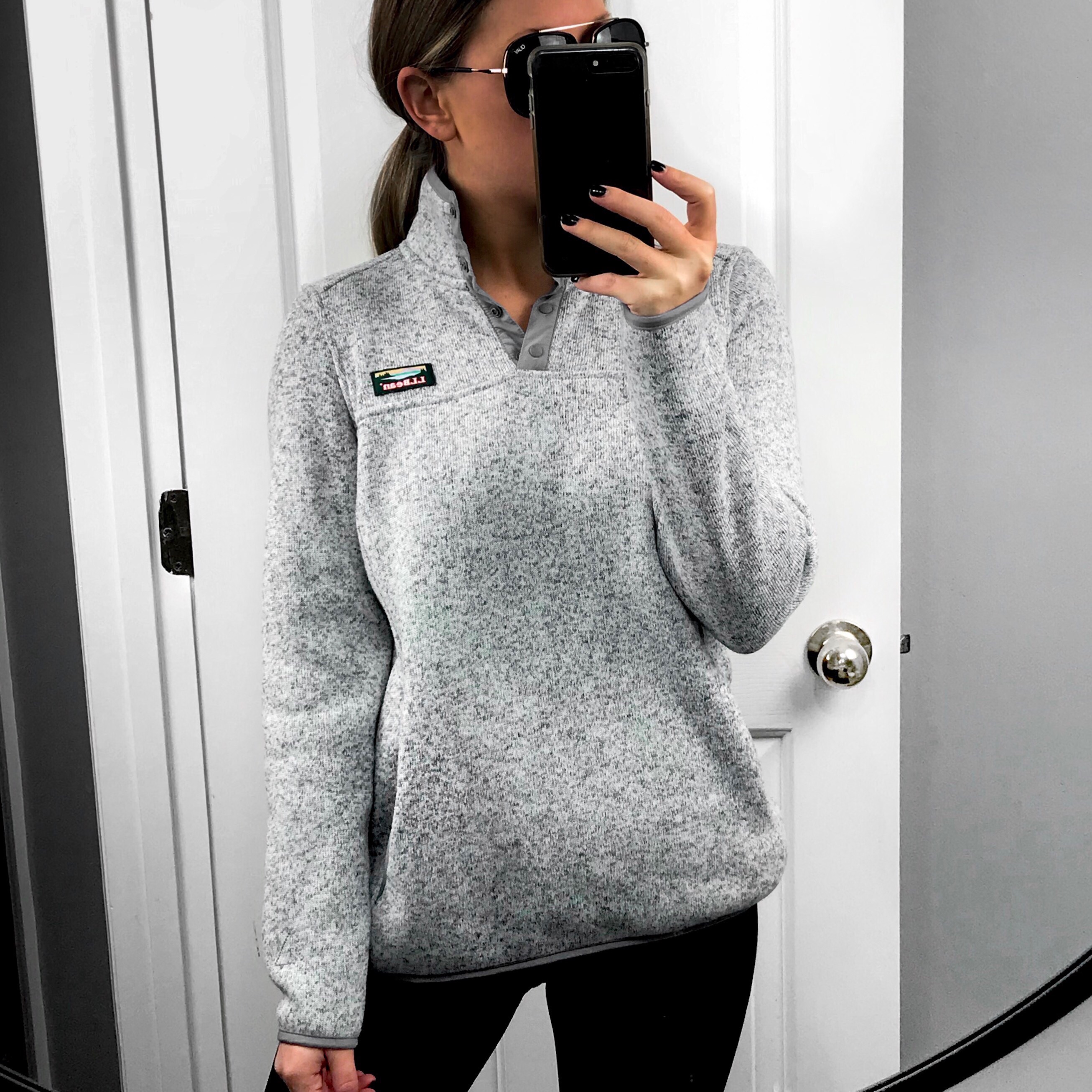 It is a great piece to throw on over your tank and workout leggings when heading to and from the gym.  This is often how you will find me wearing mine!  But I also like to wear it as the main piece of my outfit on really cold days with a long sleeve layer underneath.  It is a pretty closed up piece.  And by that I just mean that it's not super open and airy around the neck and chest.  The collar sits up around your neck well and the opening in the front does not dip down too far.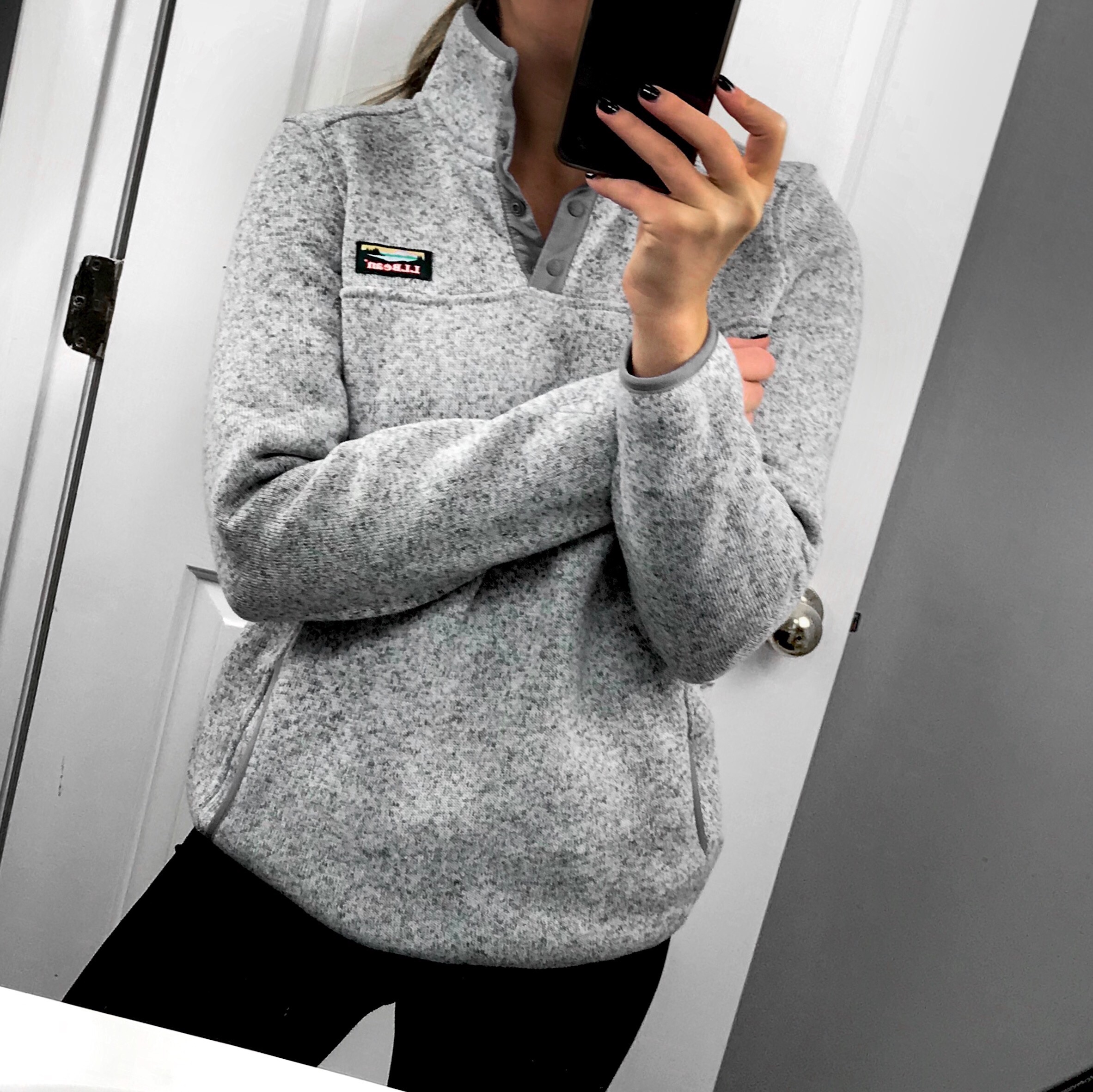 It also washes well!  Note:  I do hang mine up to dry but it holds its shape perfectly.  It does look like a couple of the sizes in this particular color are on backorder but at checkout it says it is scheduled to ship by Feb 16th so that's not bad.  If you have ordered from L.L. Bean before (bean boots anyone?) then you are probably used to this.  Still, totally worth a little wait! This black color is actually on sale right now too–bonus!  [wearing a misses size small]
It also comes in a mens version.  Would be perfect for a Valentine's Day gift for your guy!
Ok, signing off! Enjoy your Tuesdayyy.