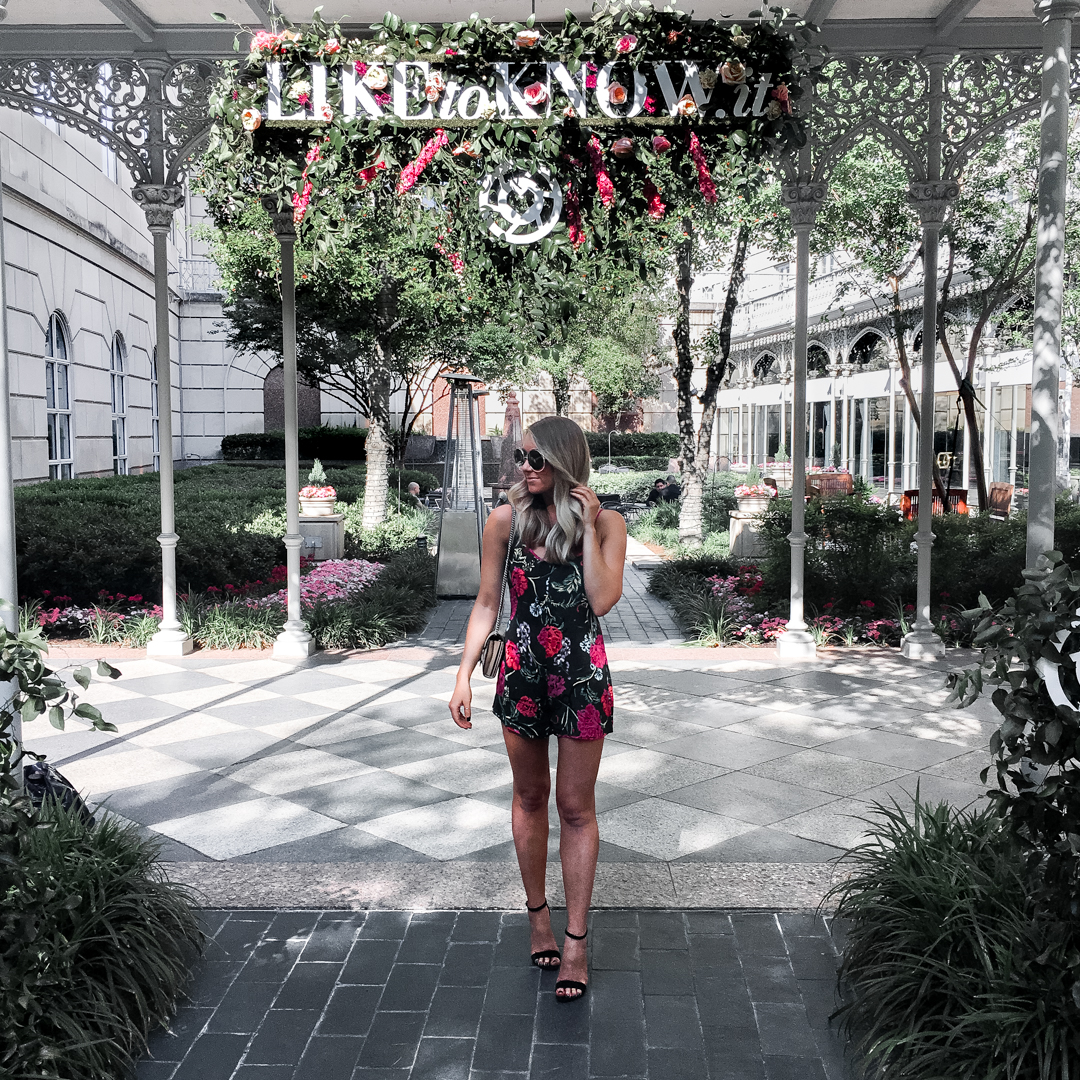 Heads up–my next couple blog posts are going to be just a tad different than the norm && I am oh, so excited about that!  I am currently at the rewardStyle Conference in Dallas and I want to take you all along with me!  I will be sharing a quick recap of each day with you all as a part of my Travel Diary series.  But first… a little background about the conference for those of you that might not be familiar.
This is the 5th annual rewardStyle Conference (also known as #rStheCon, which you will see all over Instagram the next few days) and it is being held in Dallas this year at Hotel Crescent Court.  rewardStyle is an affiliate marketing company and platform–more specifically, it is the company behind LIKEtoKNOW.it which it allows my content that I create for you all to be monetized.  Meaning, I can share links that will direct you to the website where you can purchase the items that I share (clothes, shoes, accessories, home items, etc) and make a small commission if you choose to purchase.   Great for you all because it makes shopping super easy [completely takes the "ooooh, where did she get that?" out of the equation] and great for me because it allows me to do what I LOVE.  rewardStyle is a platform that has brought me amazing tools–ex.. the 'Shop My Instagram' tab on Weekend Wishing, the ability for you all to receive emails (if you choose) with product links after you 'like' a photo on IG, && most recently the totally ahhh-maze LIKEtoKNOW.it app (where you can see product details immediately after you take a screenshot of my photo that I have posted on IG).  
#rStheCon is a invitation only event where 200 digital style influencers get to come together for a few days to learn from each other & industry experts, meet and mingle together at various events & [most importantly wink, wink] attend the epic parties they throw!  I will be snapping a bunch of pics to share with you all here and I will also have ton of behind-the-scenes footage on my IG Story!
DAY 1: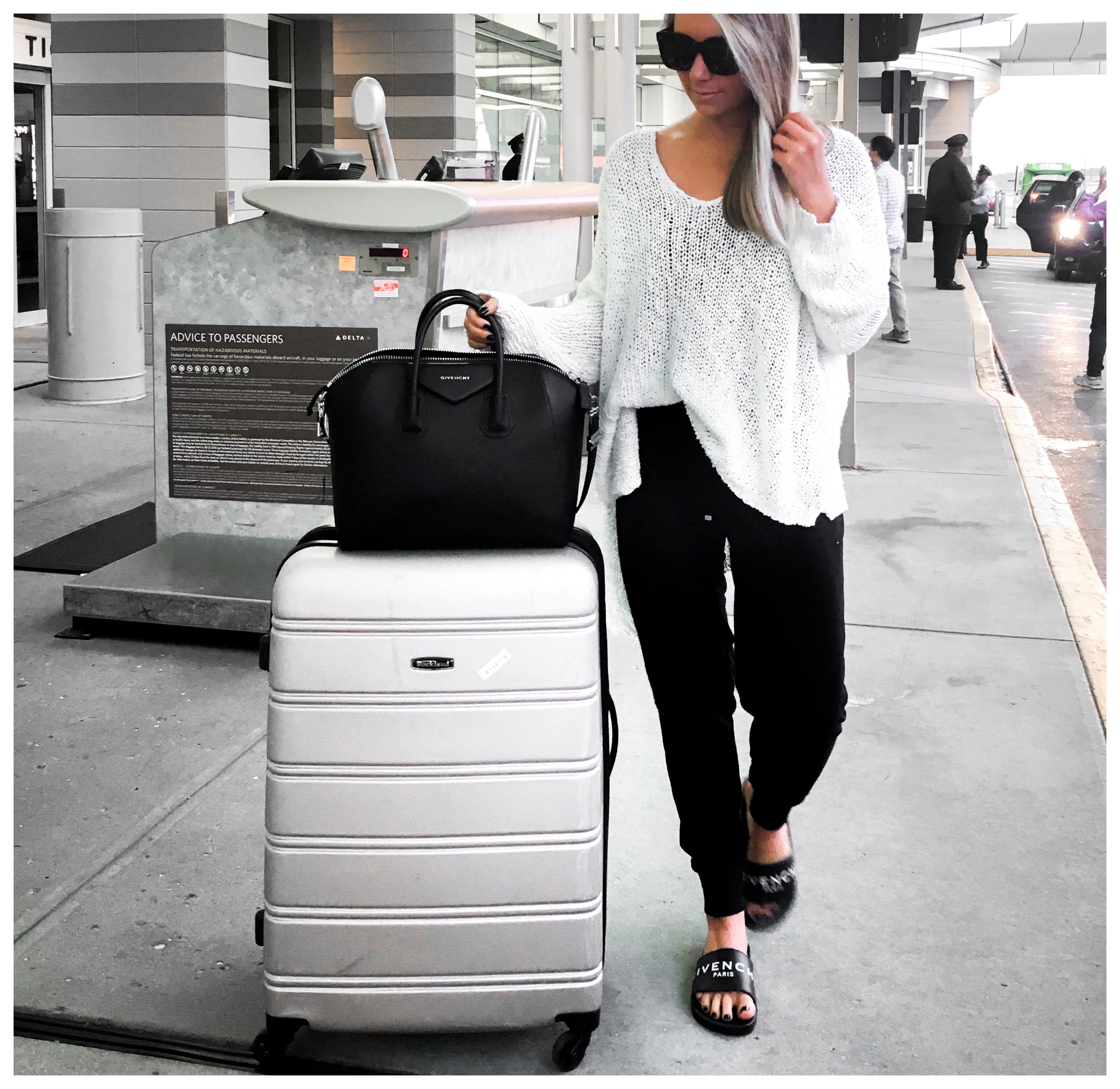 The comfiest, coziest travel attire. #guilty These pants–so soft & so amaze. [I sized up for a slouchy fit.  You can get by with it because there's a drawstring waist.]
Sweater || Joggers || Slides || Suitcase || Sunglasses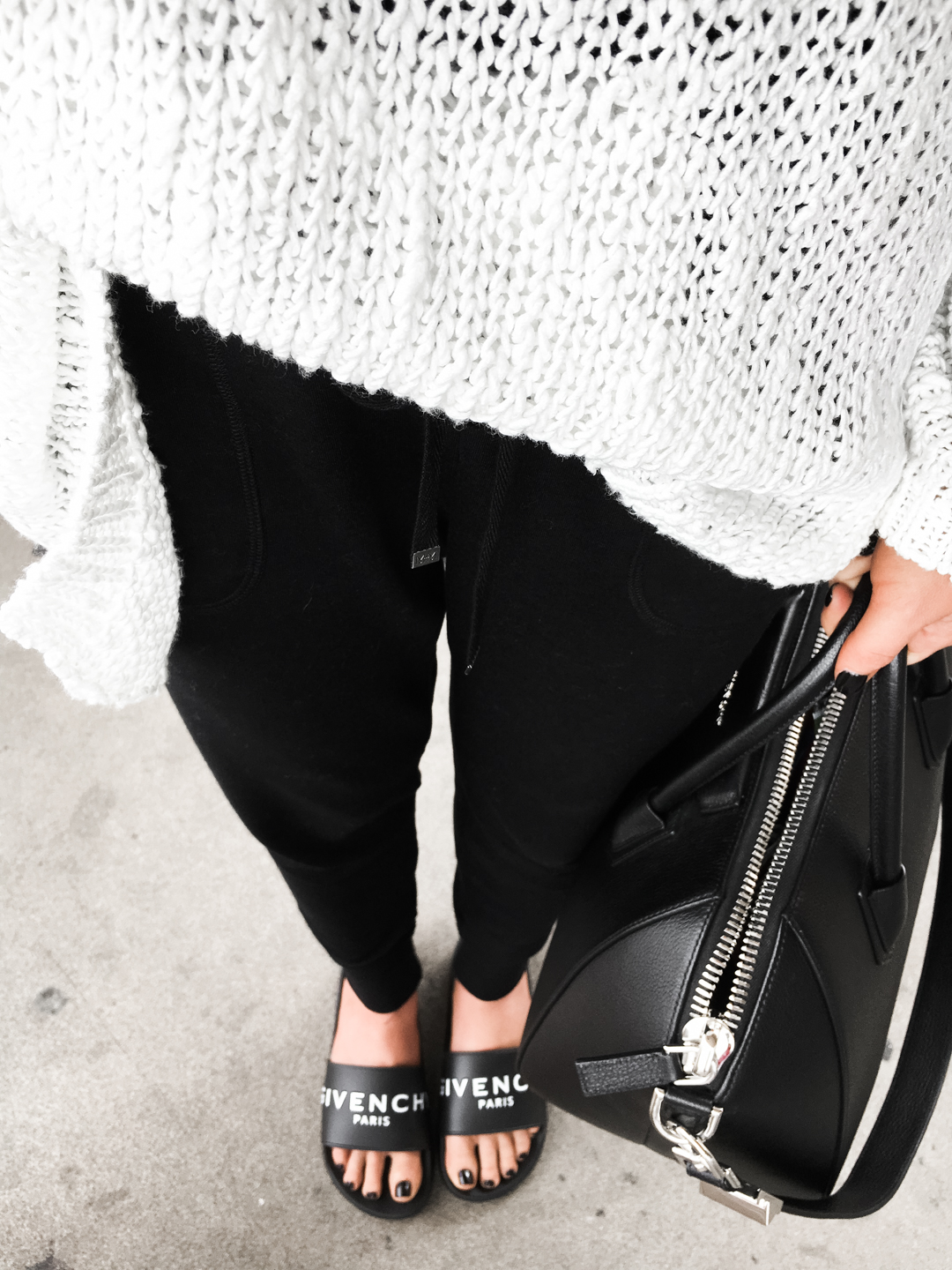 Giving these slides a go for the first time and I have to say, I'm hooked. [wearing a 38 and I'm usually a size 7.5]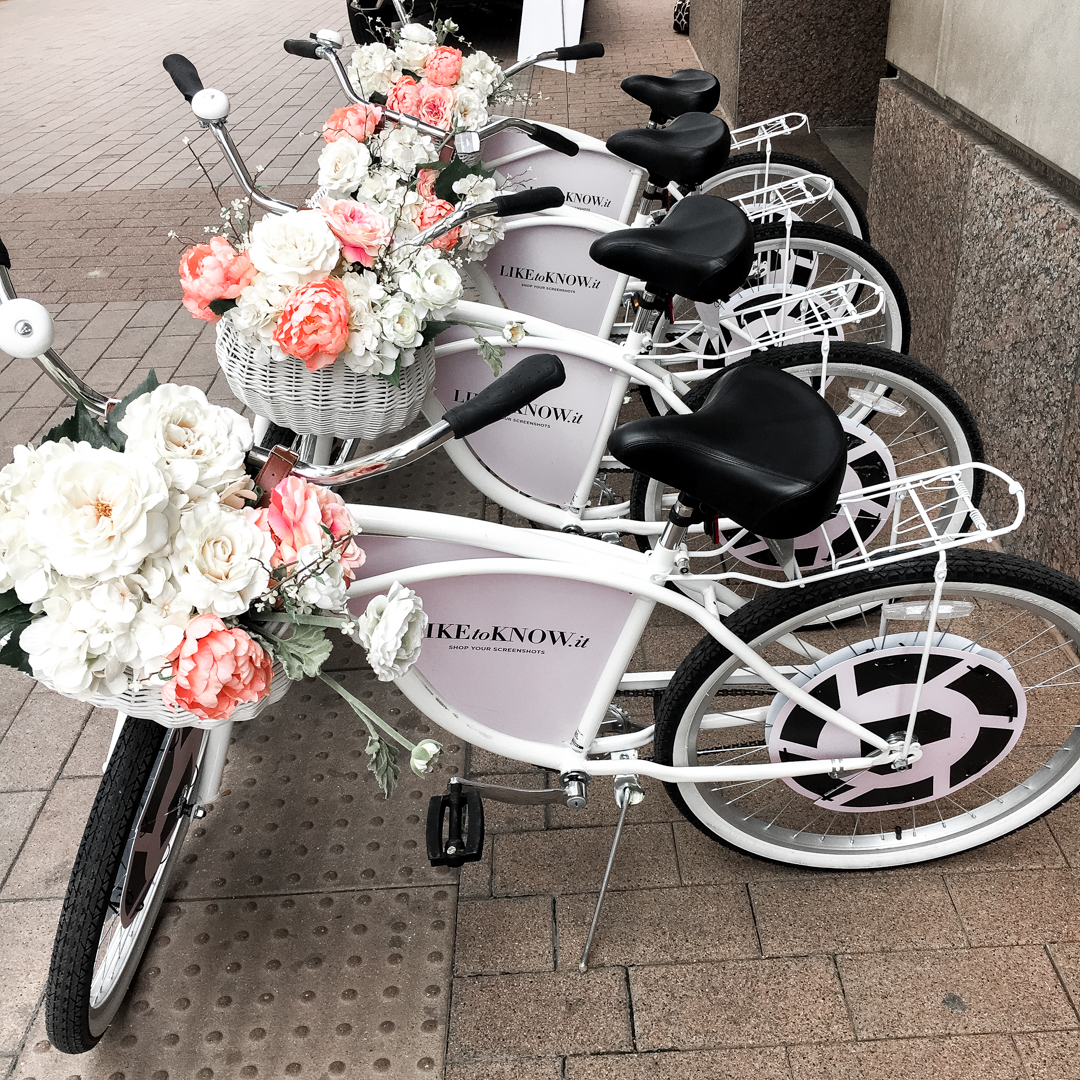 How cute are these bikes?! The license plates say SCREENSHOT.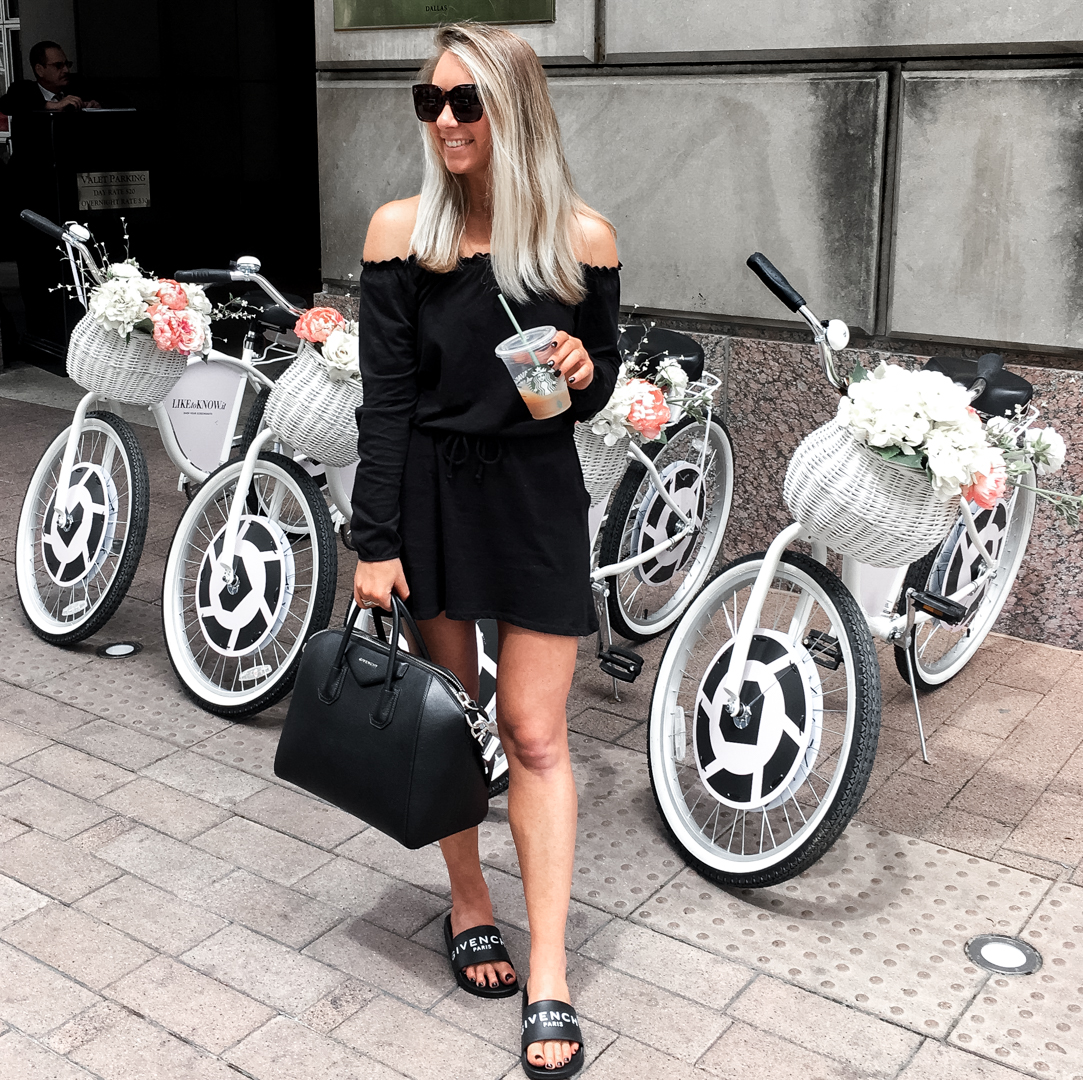 Dress || Bag || Slides || Sunglasses
&& you know I had to snap a pic in front of them after a latte!  You NEED this dress btw.  It's a great one to throw on during the summer to and from the pool or just with sneaks for lunch. [wearing an xs]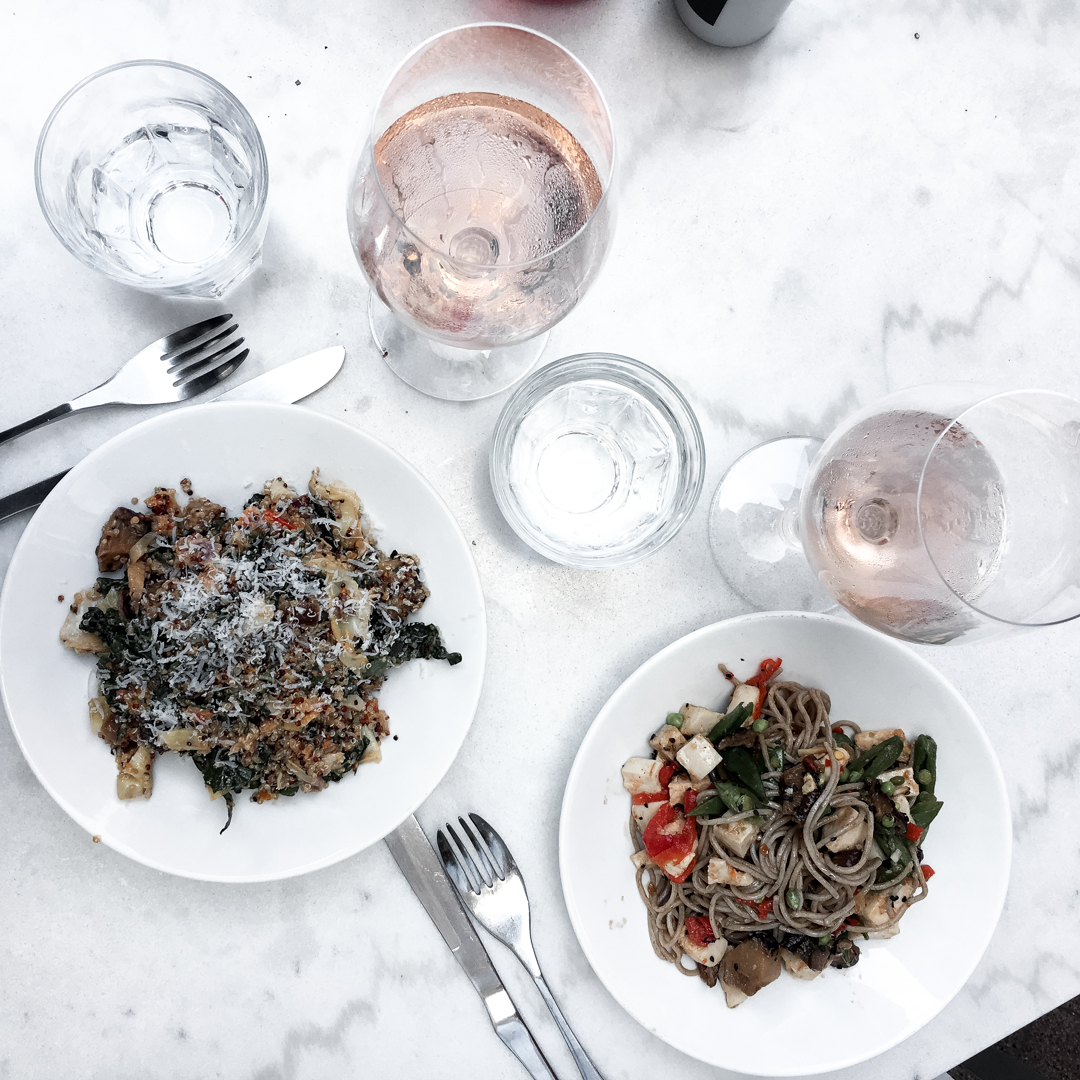 We grabbed a quick bite across from our hotel & it was so nice to sit outside.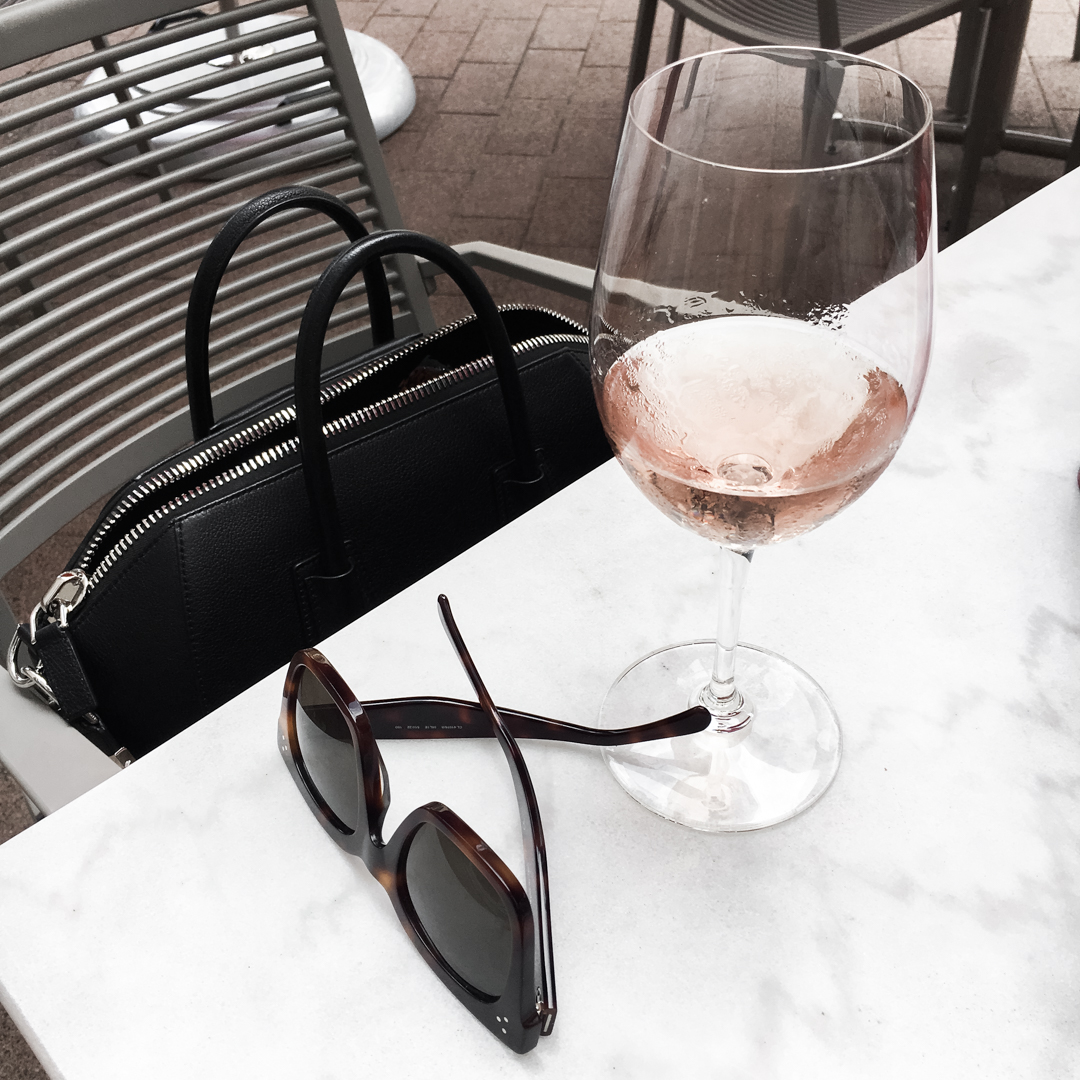 Rosé to kick things off, of course!
rewardStyle has done such a good job filling the hotel with all their cuteness!
Kicking off the conference with a rooftop pool party thanks to Sole Society!
Romper || Heels || Sunglasses || Earrings || Bag
Ok… && now it's time for Day 2 to get rolling.  Happy Friday, loves!  PS:  Don't forget to sign up for the giveaway I have going on right now here.