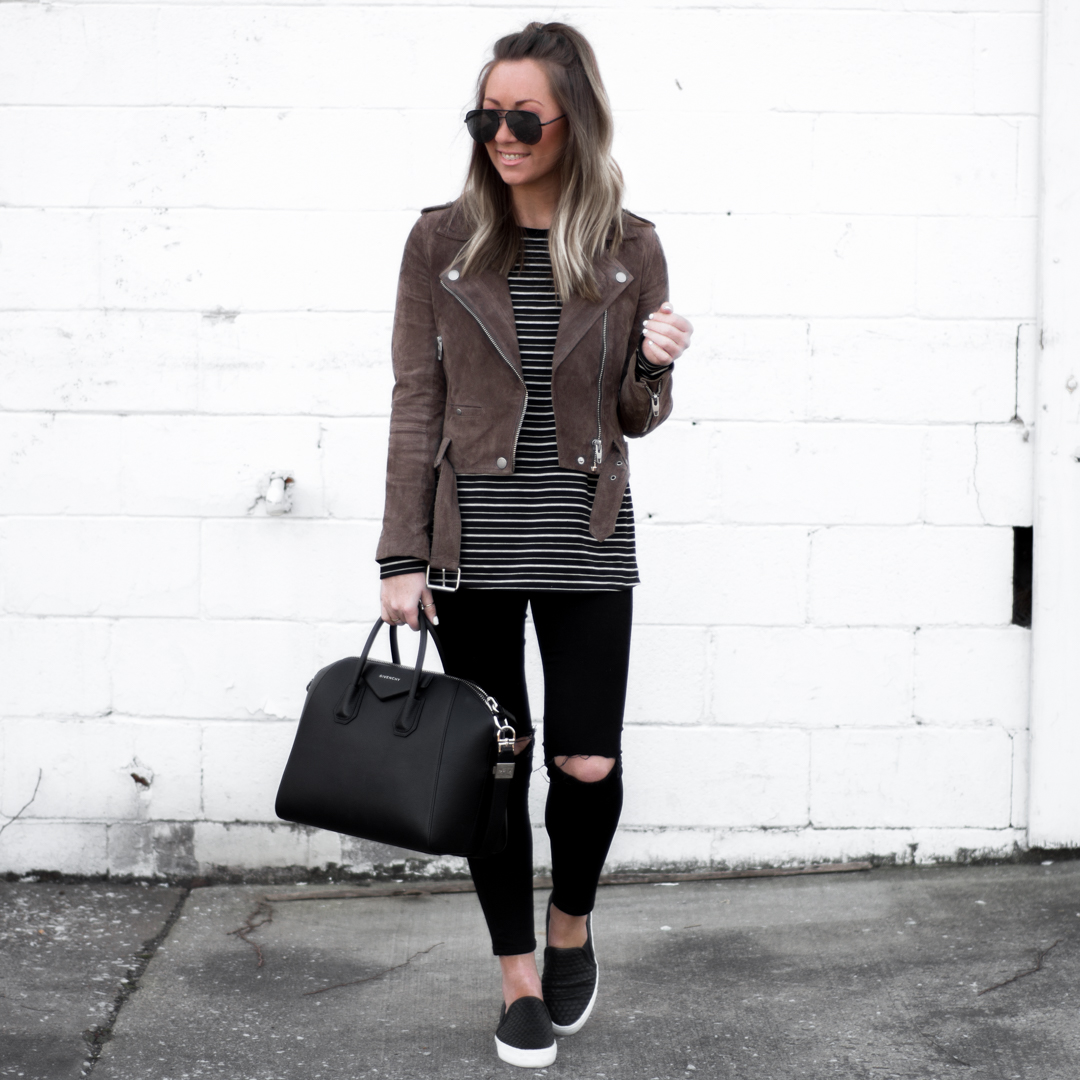 BlankNYC Suede Jacket || Stripe Tee || Topshop Jeans || Slip-on Sneakers || Quay High Key Sunglasses || Givenchy Handbag, less expensive dupe found here || Earrings || Ring || Lips, color is Cherish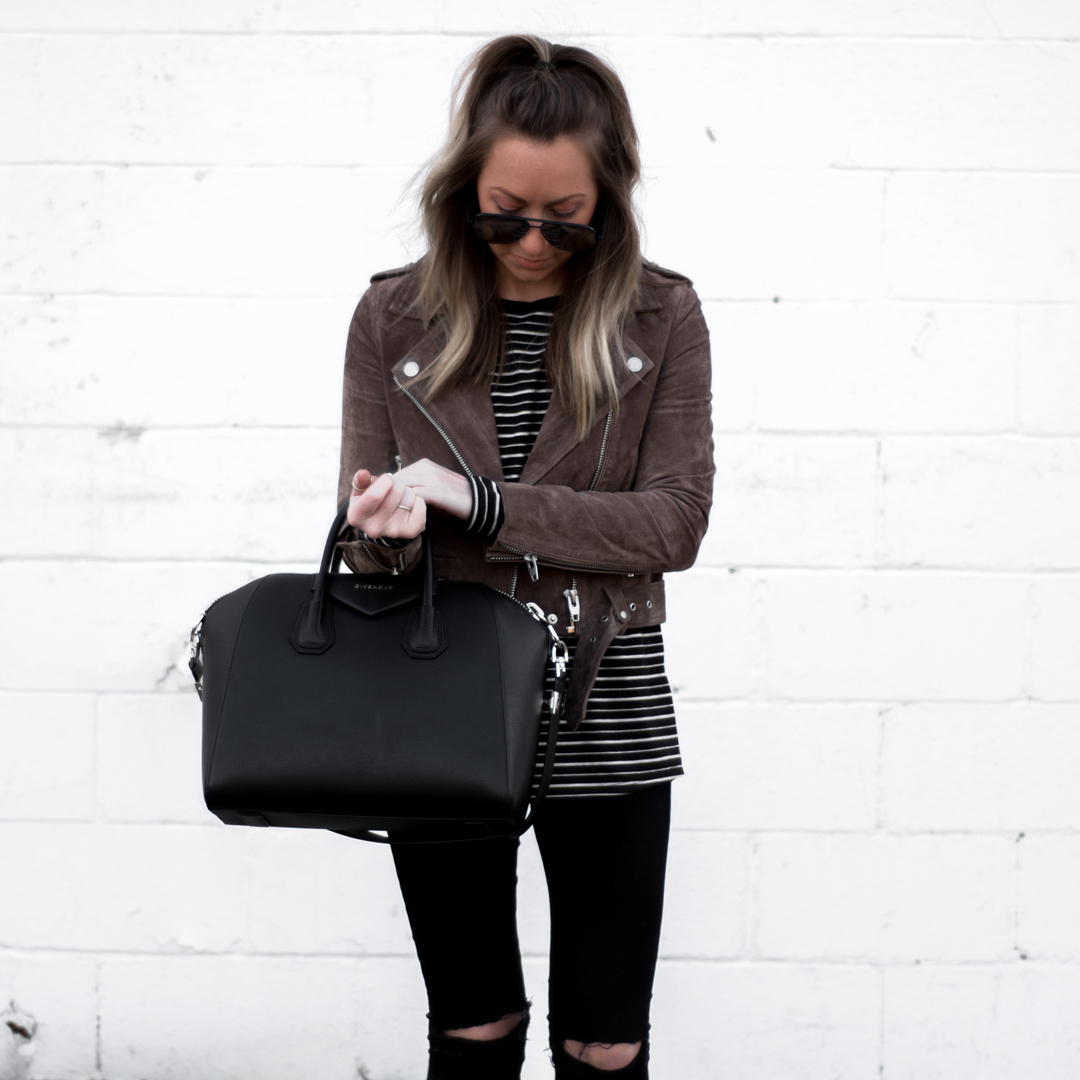 Happy Super Bowl Sunday!  I've never understood why the Super Bowl isn't on a Saturday.  Wouldn't it be much more fun to pig out and have a party for the game if it was on a Saturday night?!  But no one asked me, haha!
However–I do have a new found like for the Super Bowl becuase Ethan and I met on this weekend!  So it's actually our "meet-aversary".  I know that's not a real thing, but hey–any reason to celebrate something is a good one in my book!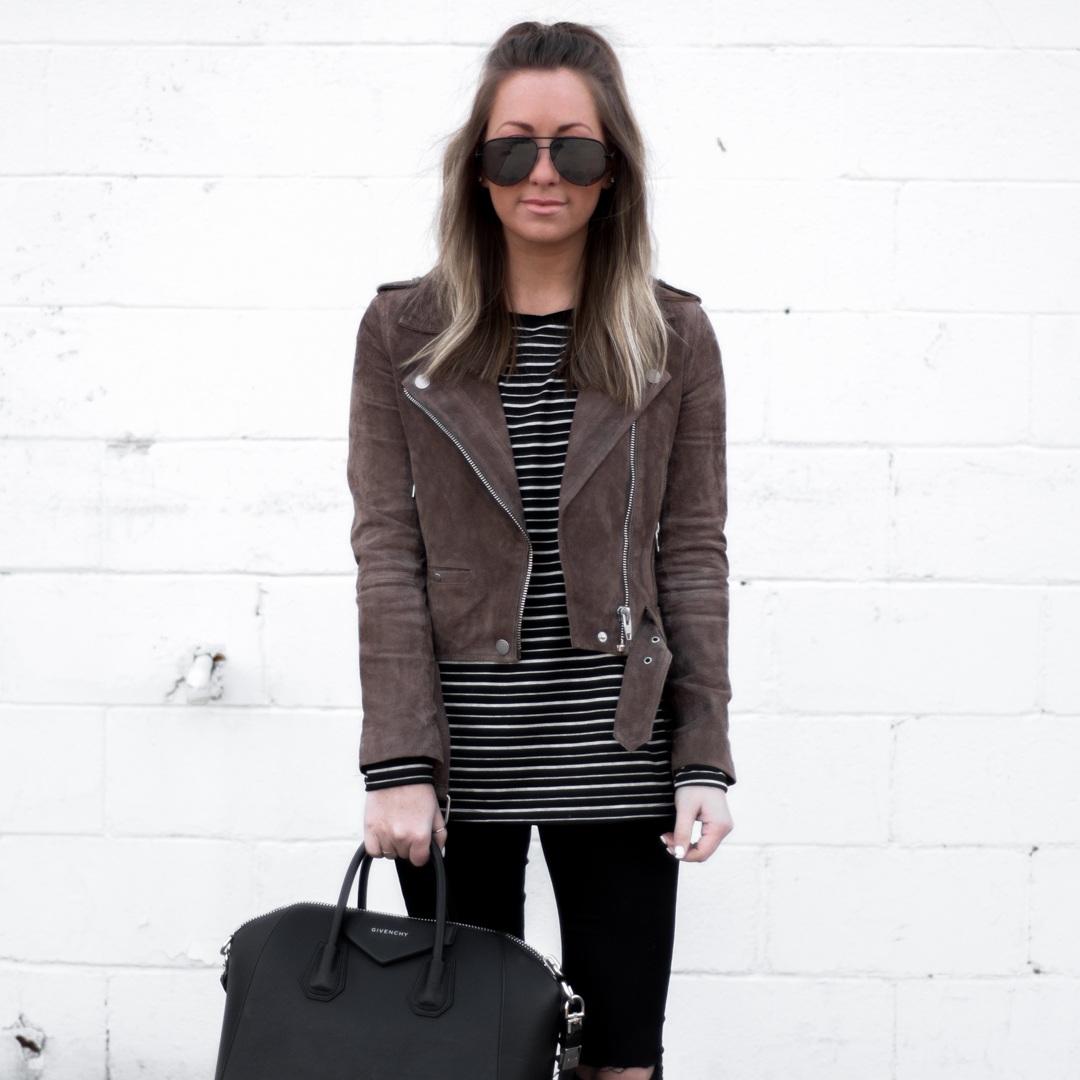 We have a low key evening going on over here.  I wore this outfit to meet Ethan's fam for an early dinner tonight and now we're settled in at home watching the game.  (aka, I am blogging and online shopping while pausing for commercials)
I've worn this jacket a million times (twice just this weekend) but I love that becuase it's such a good feeling to spend money on something that definitely ends up being worth it.  I highly suggest snagging one for yourself. It comes in 5 other colors now too!  [wearing an xs]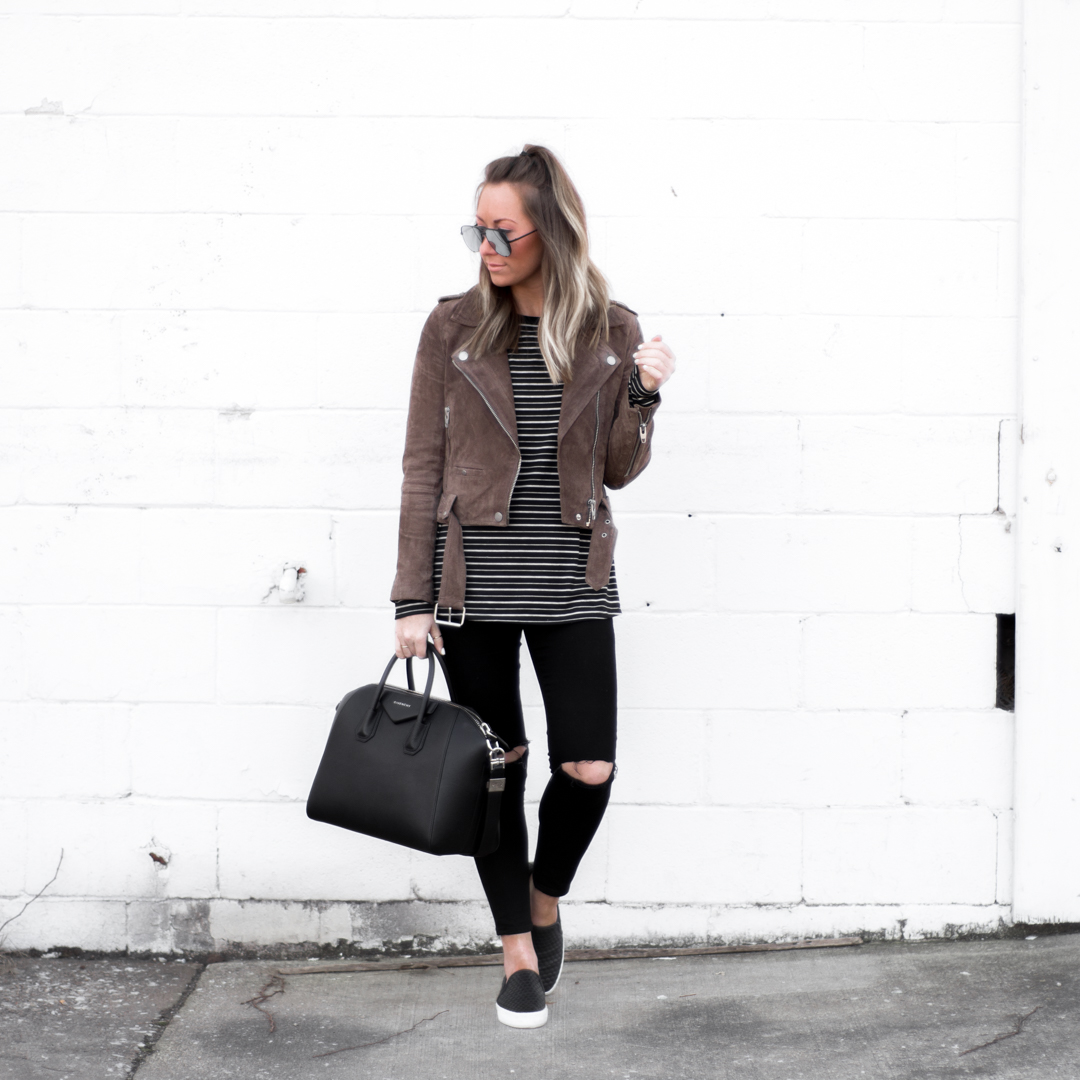 On the way out the door to dinner I reached in my drawer and randomly found a lipstick that I haven't used in a while and I forgot how much I LOVE it.  For me, this is the perfect nude.  [color: Cherish]
Hope you all have had a good weekend! Muah!