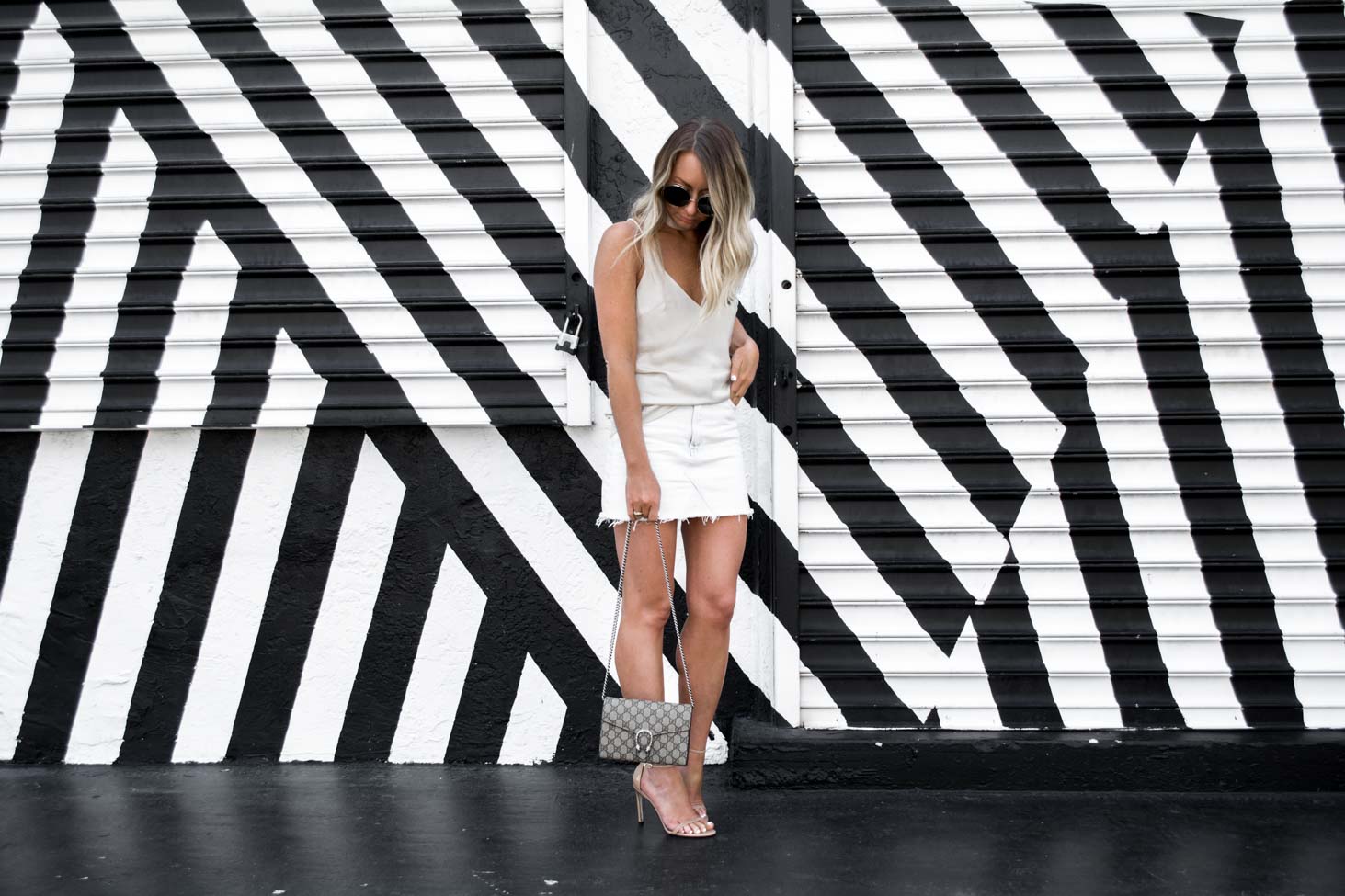 I text Ethan yesterday and said we should do a mini weekend trip to Charleston soon (we've both been but never together) and he responded and said let's go next weekend.  Well, it just so happens that we're free next weekend so I did a shoulder shrug and responded with an ok, lets book it.  I love to plan a big trip ahead of time–part of the fun is the planning and the getting excited–but, for a quickie weekend get away.. I love a last minute idea!
I may order a couple of things this weekend to take with me && I will definitely be packing this satin tank!  I loved it paired with this denim skirt but I also love it paired with jeans and heels.  In fact, I wore it to a late dinner when we were in Miami recently with these.  [wearing an xs]
This satin cami will surprise you.  So good.  Especially when you find out that it comes in at under $50!  I feel like every single other silk/lace cami I want is $150-200.  See this pretty little thing that I waaaaaant–but ouch!  So, I was super happy to finally find a less pricey alternative that doesn't lack in terms of quality.  The brand is By The Way and  I hadn't tried it before.  However–I'll be ordering other goodies because this top is a gem.  I currently have this and this in my cart!
&& can we just talk about how oh so very happy I am that the denim mini is back?  [wearing a 4 US (Fits like a 0-2)]  I couldn't get enough of it in high school and college and I am welcoming it right back into my closet with open arms.  No second thoughts here.
What about you all?  Ready to give it another go?
Tank || Skirt || Choker || Heels, similar option found here || Sunglasses || Bag