Suitcase Set || Topshop Distressed Hoodie || Zella Leggings || Adidas Tubular Shadows [size down one] || Urban Outfitters Satin Hat || Givenchy Handbag || Cashmere Wrap [best thing ever for the plane]
We're headed to Miami on Friday && I cannot wait!  Just as I'm typing this I am realizing that I haven't ever really been to a warm weather spot in January… at least not that I can remember, haha!  So that alone has me all kinds of excited.  I feel like it's been raining here for weeks and I am dying for a little escape.  This long weekend will be just that.  Maybe even something we decide to make into a beginning of the year tradition.  We shall see!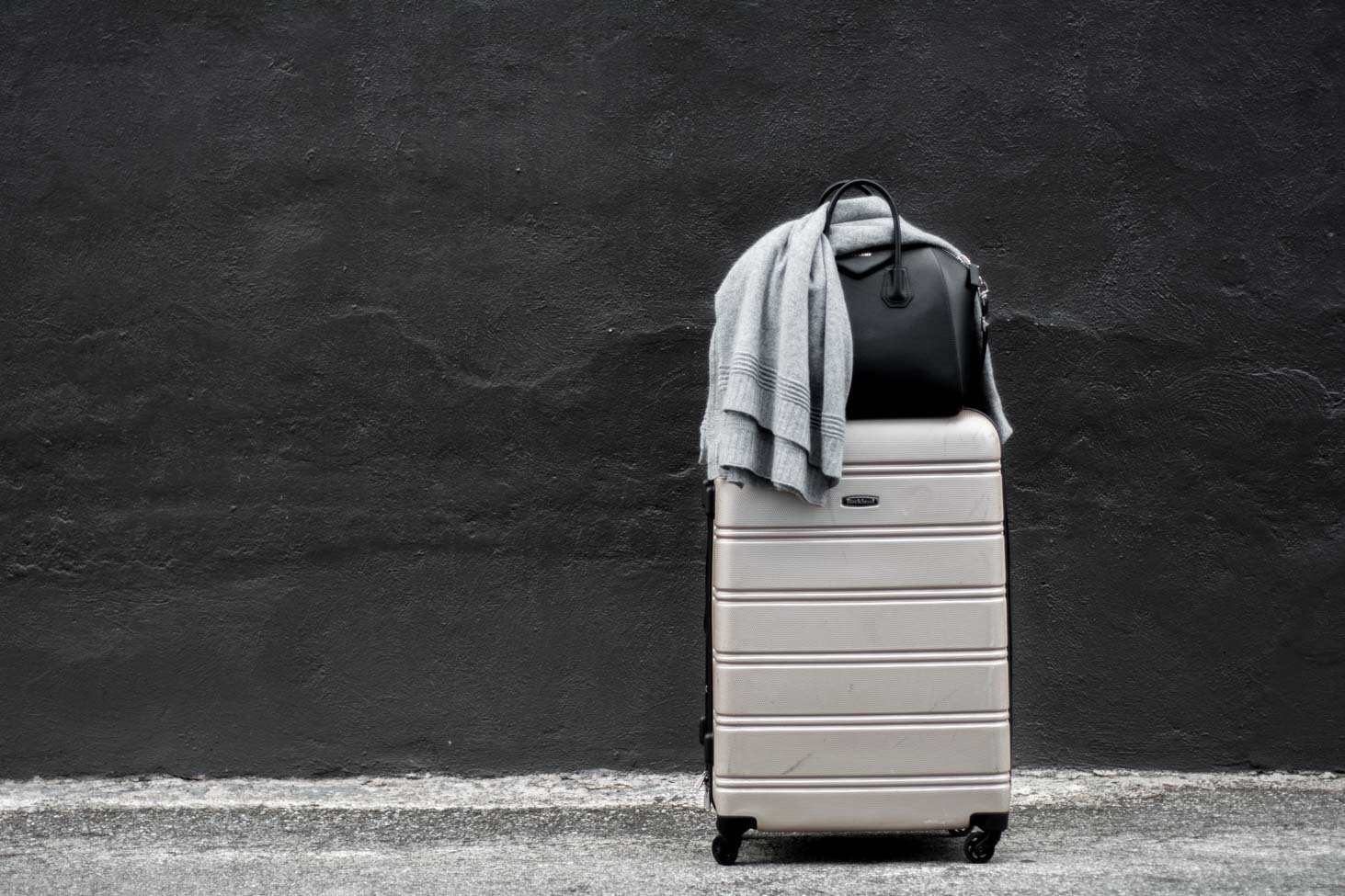 This will be the first time Ethan and I have ever been to Miami.  So….you know what is coming next!  Send me your recommendations?! Please!  I would LOVE to hear your favorite coffee shops, restaurants, bars and areas to walk around in.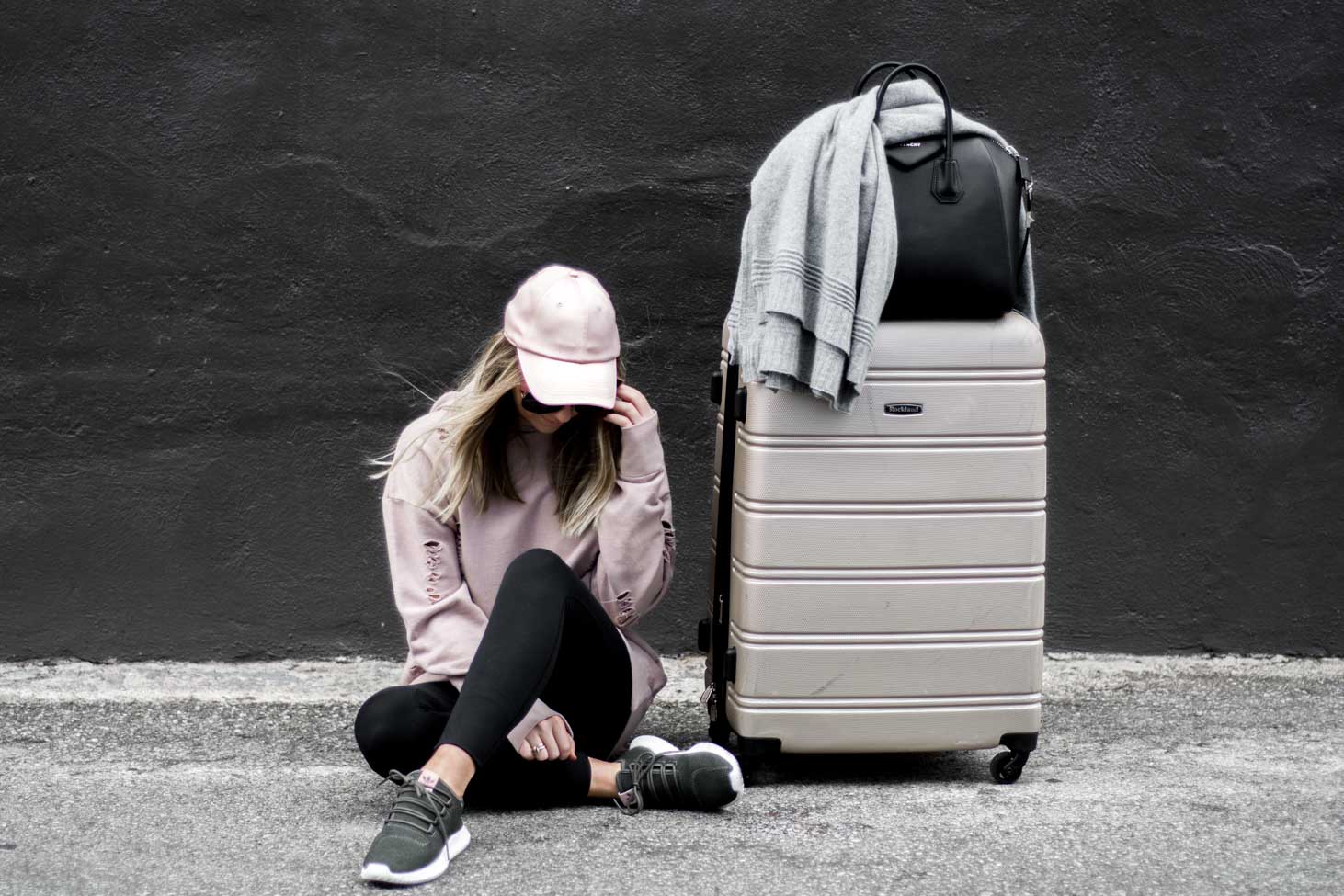 && you know I just HAD to do a little shopping for the trip!  Since I don't think I am the only one who is desperate for some warm weather I figured I would make a packing guide for you all.  The list includes some items I have bought and some additional ones that I am crushing over.
ATHLEISURE FOR THE AIRPORT
Because for me, traveling comfortably makes it all that much enjoyable.  && do not skip the cashmere wrap.  Pricy but I don't think I will ever step foot on a plane again without one!  Also, I am dying over those nude Nikes.  Perfect right?

DRESSES 
I always pick dresses that can be worn with flat sandals if you're going to be walking or with wedges/heels!

WEDGES & BLOCK HEELS
Must have!  And some of the options out this year are oh SO cute.  ps, platform=comfort!

LIGHT WASH JEANS
Must have jeans of the season.  Hello 90's!

BASIC HEELS
Pair with jeans and a top for a dinner date!

ONE-PIECE BATHING SUITS
I can't wait to jump on board & give a one piece a try this year.  Cute, cute.

TOPS
Cute tees!  Off the shoulder options!  Cross Front!  Gimmie gimmie!

DENIM SKIRT
I think denim skirts going to be everywhere this Spring and Summer!  So excited that these are back!

SUNGLASSES
My favorite thing to buy! (other than handbags, of course!)

JACKETS 
I always end up wanting a jacket to take out with me at night.  Especially if you're at the beach!

I hope this helps give you all a little inspo if you are heading to a warm weather destination soon!  && hey even if not–it's fun to look right?  I have been browsing the internet for weeks scanning all the new arrivals of Spring/Summer items.  It always helps to cheer me up when I see the new season start to roll onto my favorite websites!