Chenille Cardigan || Topshop Jeans ||  Topshop Cami || Steve Madden Heels || Choker || Gucci Bag || Pom Pom || Quay High Key Sunglasses
So after I wore this cardigan ALL weekend I figured that it needed to make an appearance on the blog!  Seriously–I wore it nonstop.  I had it on with this skirt and boots on Friday night for a friends surprise birthday party and then I wore it with jeans and these sneakers on Saturday when we went out to watch the basketball game at a bar and grab sushi after.
I had actually been looking for a longer black cardigan because I know how versatile they can be (especially as the months warm up some) and when I saw this one I knew it was perfect.  It was the material that sold me.  I mean, chenille?!  It feels truly amazing!  [wearing an xs, it does run big FYI]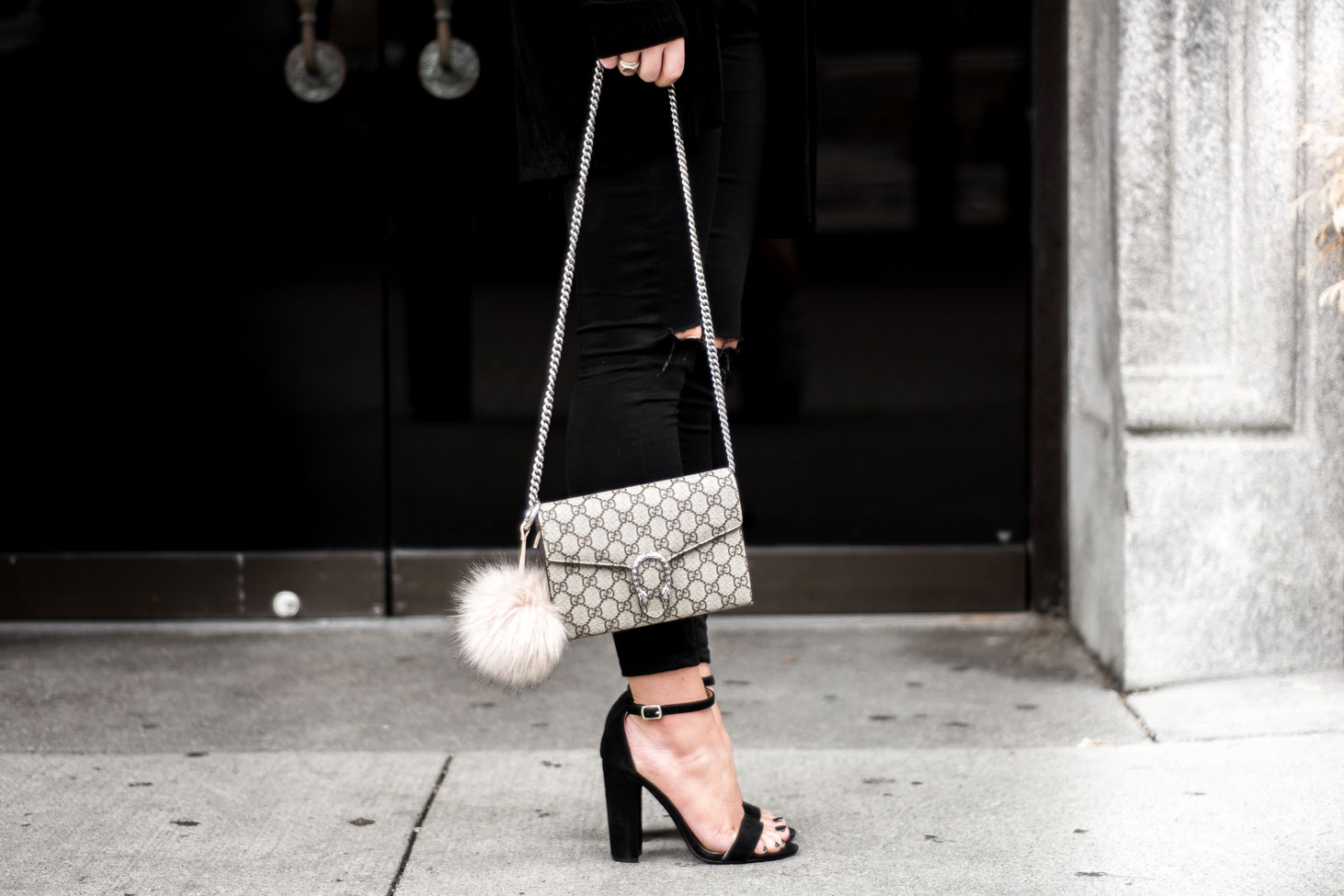 Oh and these heels?  They are the BEST.  Under $100, can be dressed up or down, and they come in tons of colors.  I love the simplicity of them.
I am definitely beginning to get the Spring bug so get ready to see some warmer weather items on Weeeknd Wishing in the future.  && we're actually headed to Miami on Friday too so I can't wait to share that with you all!