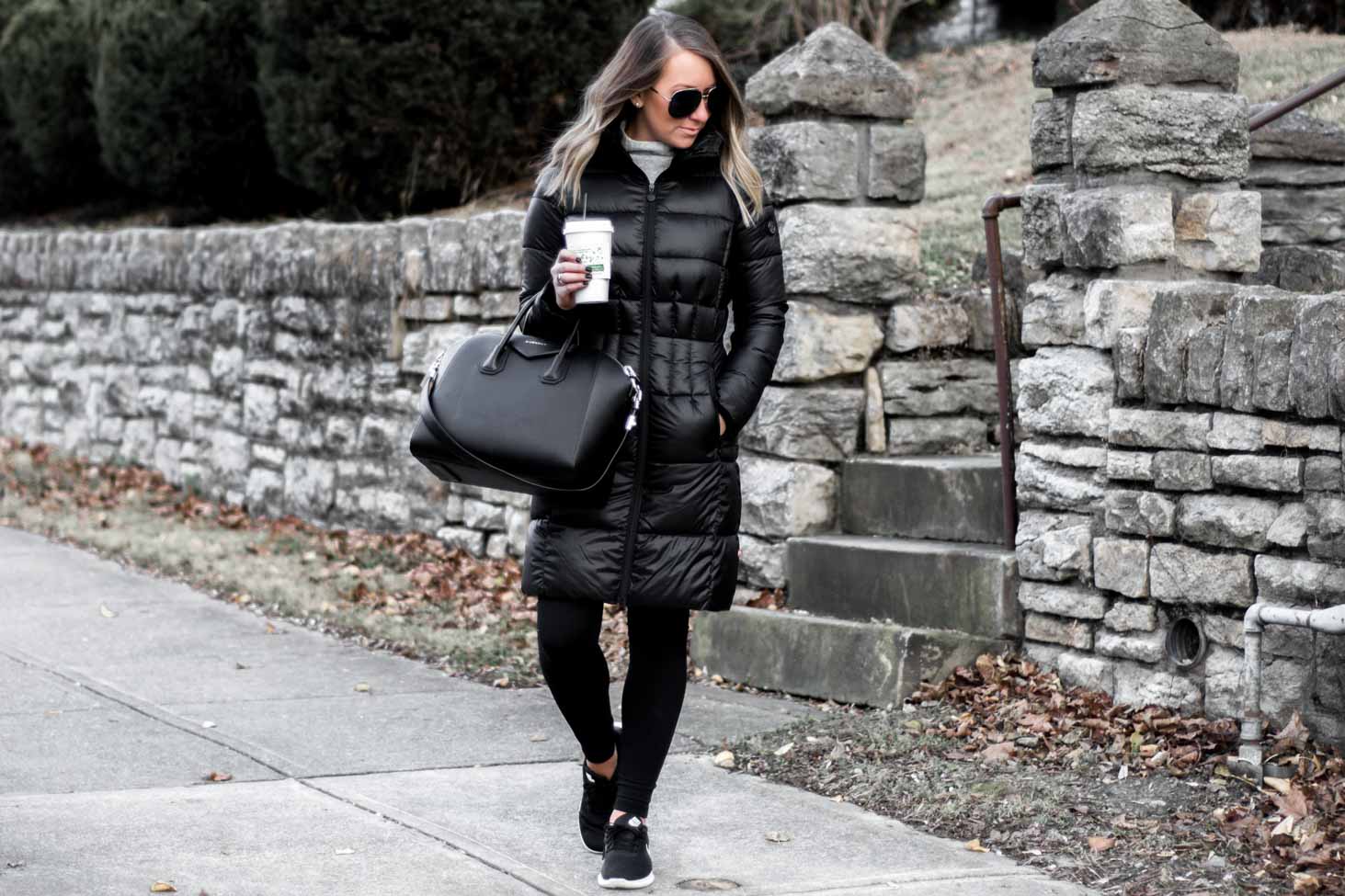 Coat || Leggings || Sweater || Nikes || Sunglasses || Handbag, similar here || Lips || Rings || Earrings
I had been on the hunt for a long coat like this for a while & I am SO glad I found this one!  It checks all the requirement boxes that I had in my mind.  It's down so it's super warm.  It's packable–even comes with a little pouch that you can fold it down and stuff it into for travel.  It's got a ribbed knit cuffs at the end of the sleeve to keep the cool air out.  It's got a high collar (which I love).  It's really soft to the touch, kind of buttery!  && it's on SALE right now and comes in petite sizes.  Done & Done! [wearing an xs]
I also love it in the color they call soil/black.  If I already had a black casual coat then I would have gone for that one.
This is the first time I have purchased from brand.  It's called Bernardo and I was super impressed with the quality at this price point.  I also love how they keep in mind the sillhoutte.  Some puffy coats can seem like a big pillow case on, but this one has front and back darts at the waist.
Oh and I can't forget to mention this sweater–it's PERFECT!  So soft and the length is great.  [wearing a 4 US Fits like a 0-2]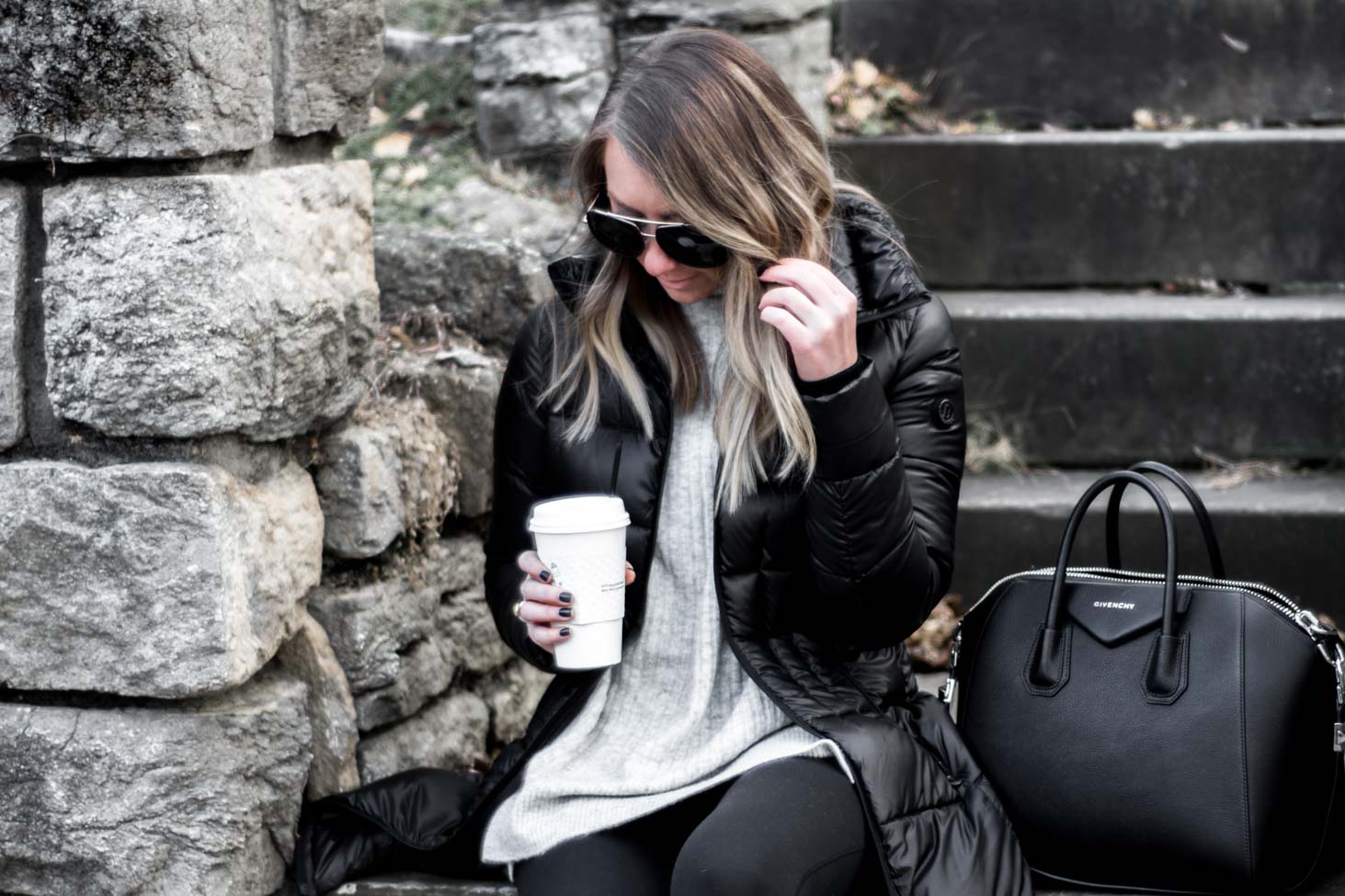 These Quay Sunglasses are new too and they're on sale right now!  Snag them while they are still in stock.  I'm ordering the other color today because I love how oversized they are.
We're up in Cincinnatti today for the Santa-con celebration!  We snapped these pics as we got coffee this morning becuase we came up early to get a little work done before a day with friends.  I'll be sharing tid bits of the party on my IG story and snapchat so follow along if you're in the mood!  Cheers!