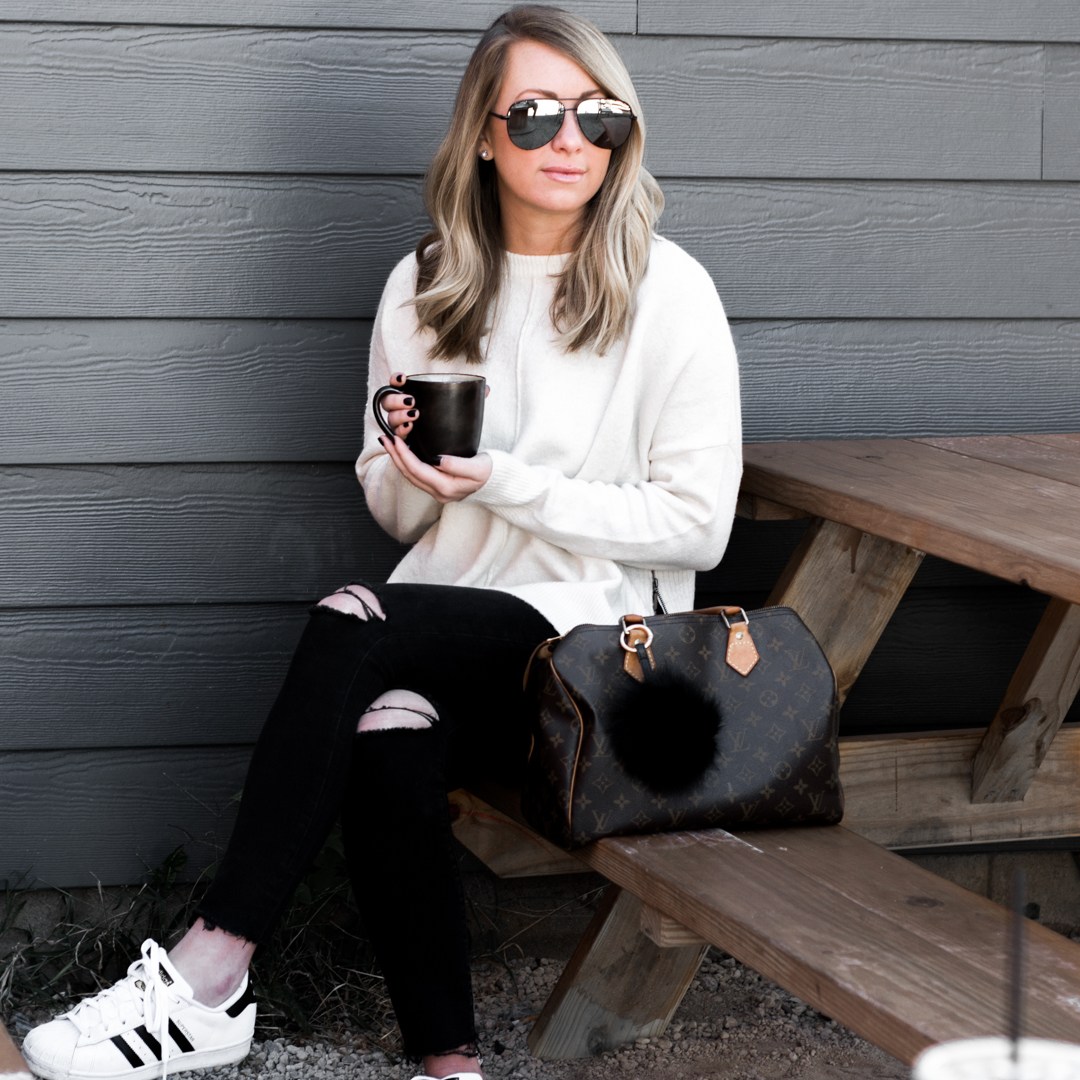 Sweater || Jeans || Sneaks || Sunnies, also found here in other colors || Fur Pom-Pom || Earrings
You all we made it!  Friday, we meet again!
Ethan and I are headed to Chicago this evening to spend the weekend there and I am so excited.  It's been a while since I have been to the city and I can't wait to do a little exploring with my favorite travel partner.  Be sure to follow along on my Instastory–I'll be sharing parts of our trip on there all weekend.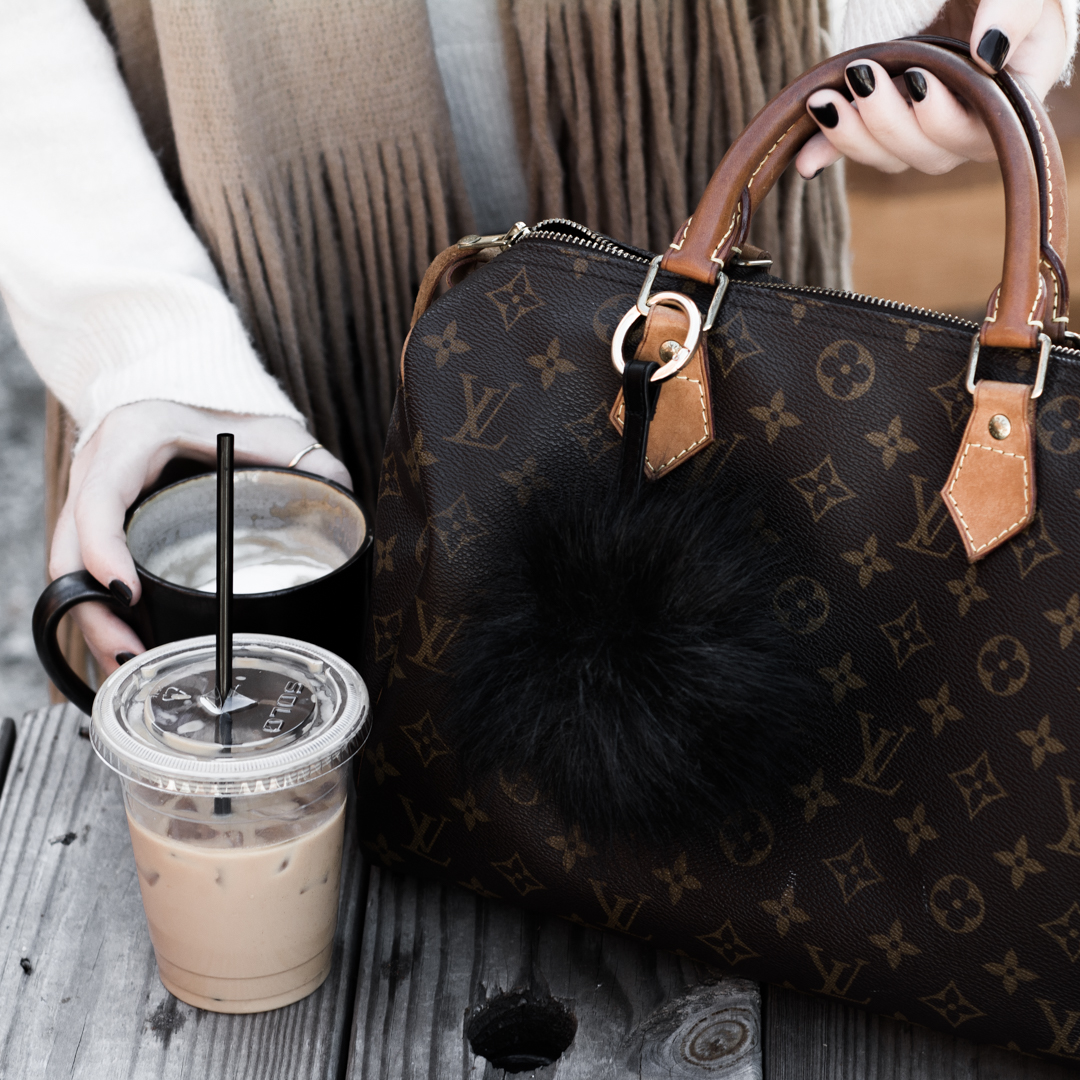 We snapped these photos last weekend when we tried a new (to us) coffee shop in Lexington, Broomwagon.  I couldn't help but throw on my favorite black denim and adidas superstar sneaks–perfect weekend wear in my book.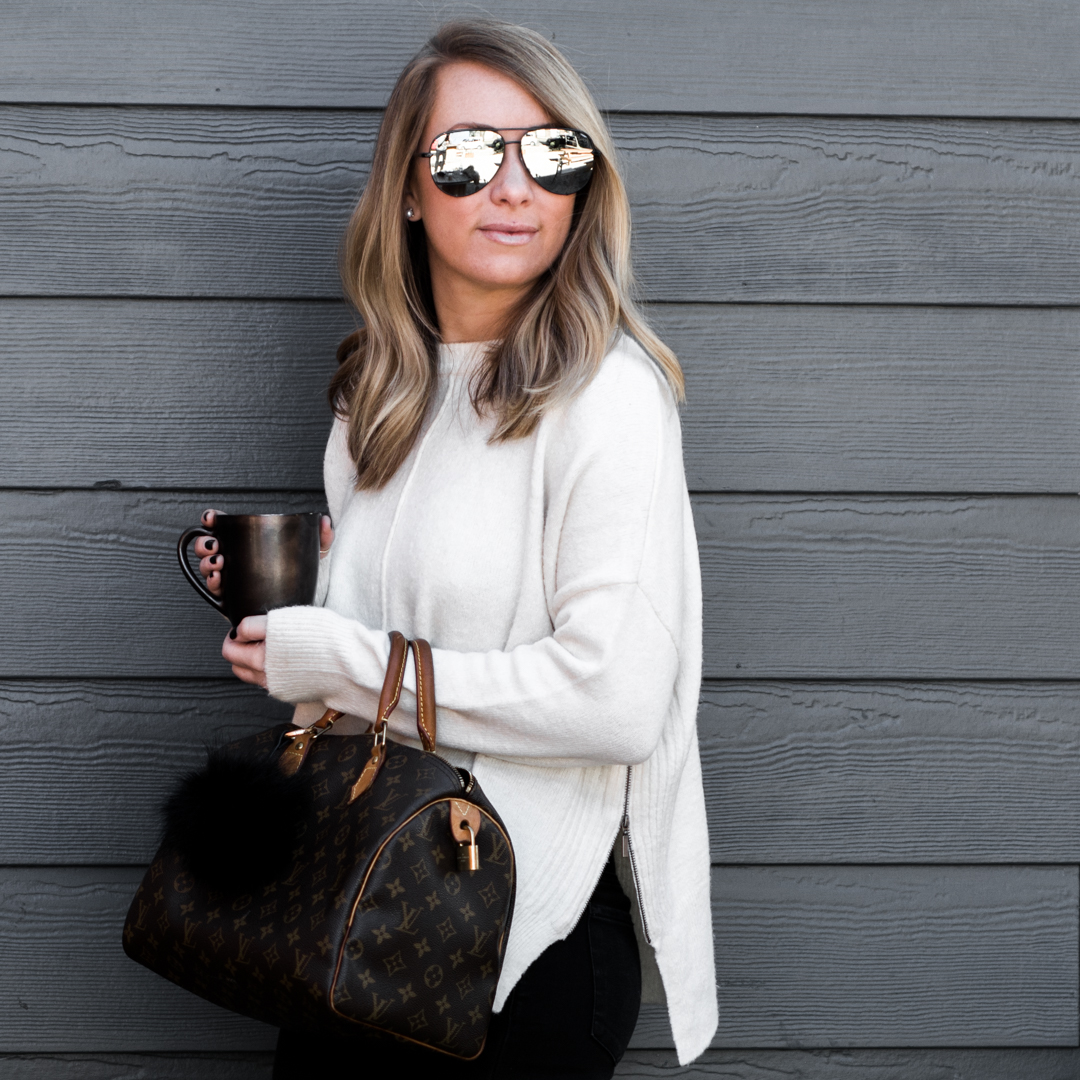 && how cute are the zippers on this sweater?!  I LOVE.  The material is an A+ too because it's so soft.  FYI, it also comes in a grey, muted blue & olive.  I ordered mine in a 4 US (fits like 0-2).
I added a little sass with these Quay High Key sunnies and this fur pom.  Both are on repeat!
Do you all have any fun plans in the works for this weekend?