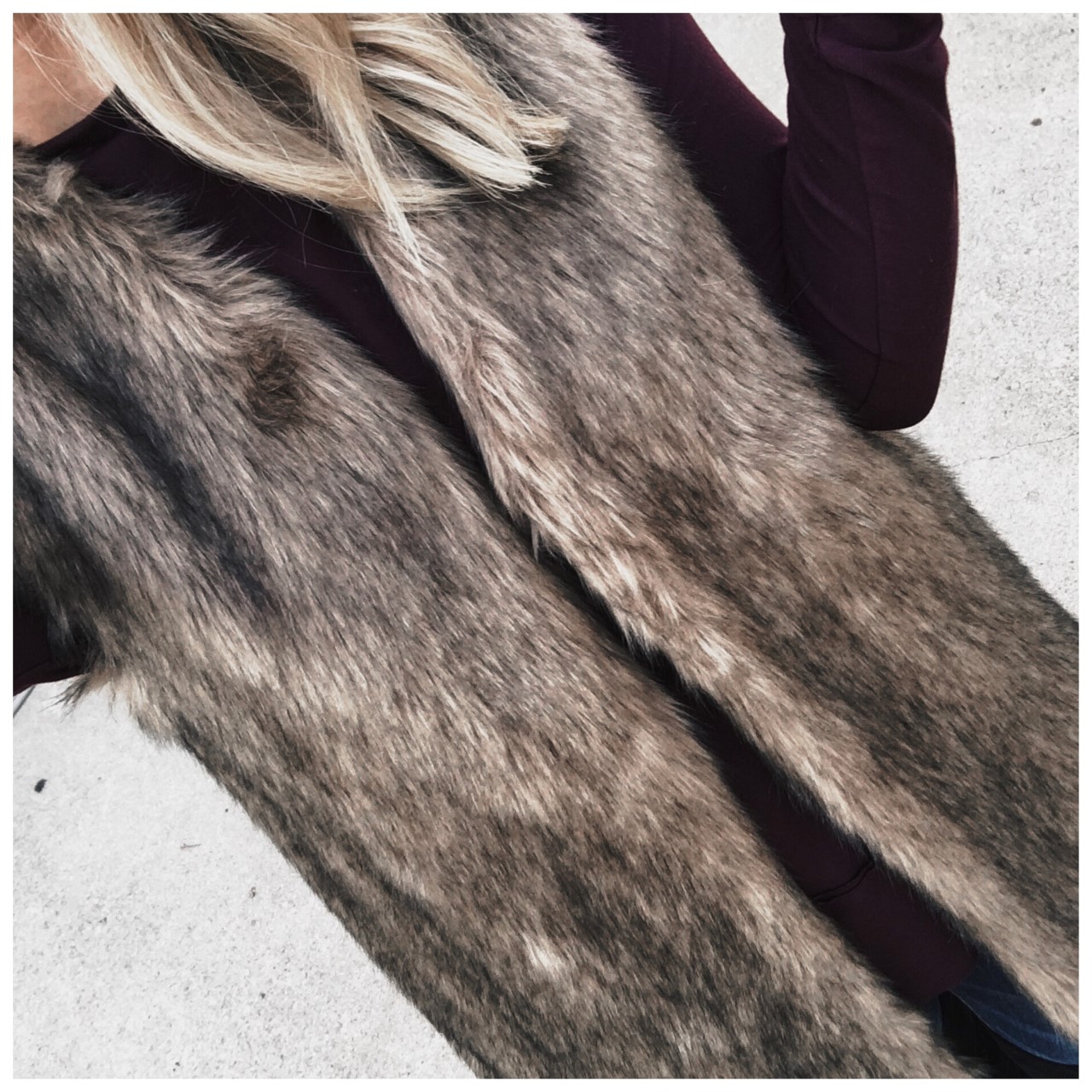 I have been all about the suede and velvet this season but that certainly doesn't mean I am forgetting about my all time favorite texture to wear–faux fur!  I LOVE a good fur vest.  It is so easy to throw on and can instantly make an outfit.  Btw, this is my new favoriteeeeeee tunic to pair with a vest.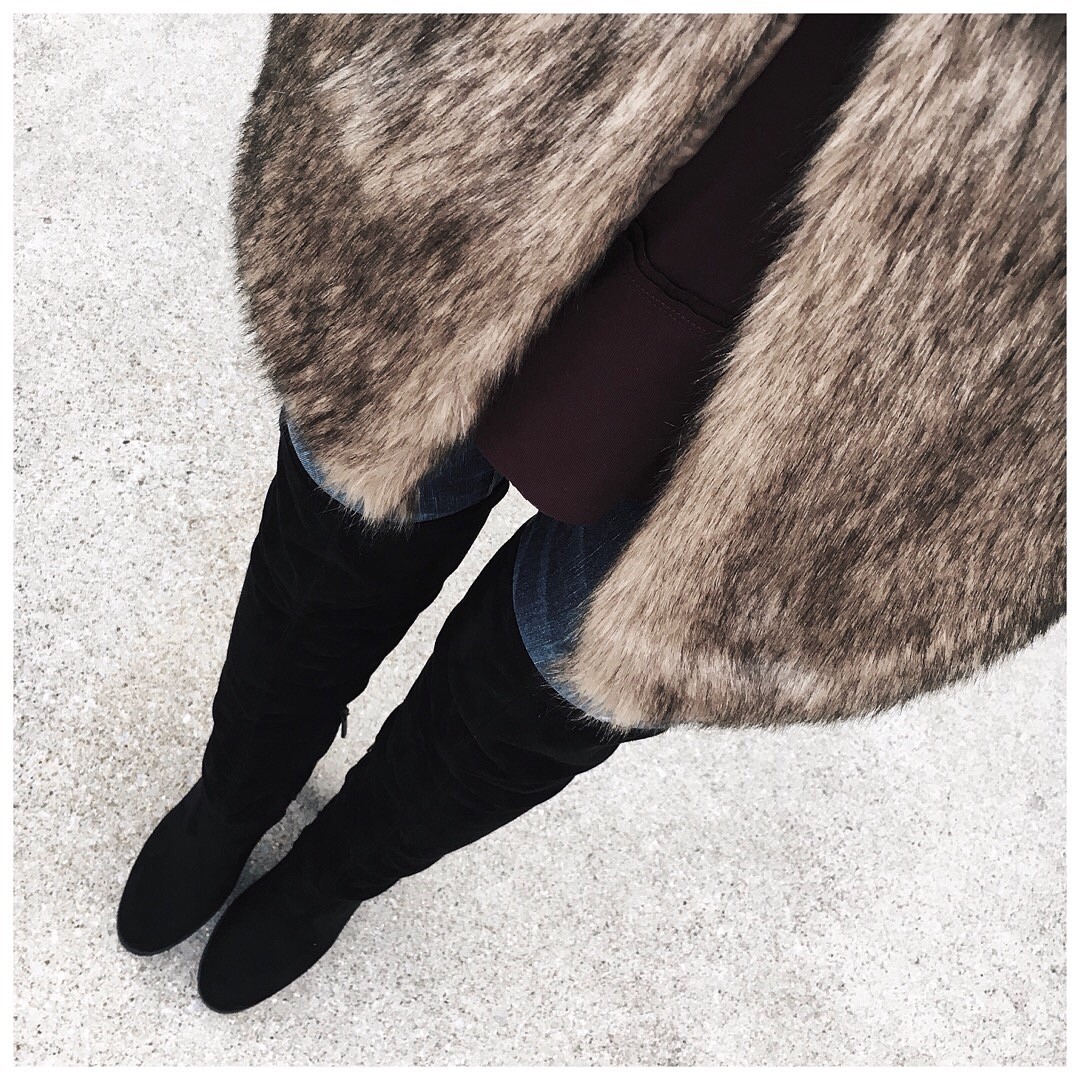 I think they are the PERFECT thing to wear on Thanksgiving day or to a Christmas family get together becuase you can pair with a tunic and jeans or leggings and be chic yet oh so comfy!  [perfect for a day of over-eating]  However that being said, it can be really tricky to find a good one.  You have to consider what length, cut, color & price you want so I rounded up my favorites that are available this year for you all.
Click on any image below to shop!
I just ordered this one and I am super excited for it to come in!  I love the way it hangs in the front and the price made it way too hard to pass up.  I am hoping it will look cute with skirts since its not as boxy as some.  (ps, it says preorder on the site but I ordered mine on Saturday and I already got an email saying it has shipped)  I ordered a small and I will let you all know how it fits asap.
&& this one is next on my wish list because I love how bold it is.  Pair with an all black outfit and large handbag and you are good to go!  I am loving this one too becuase it seems so unique with the texture!
I am also super anxious to jump on the stole bandwagon this year… so I ordered this!  The price point was so much better than other options I had seen and I think it will look great over a black wool coat, black leather jacket and plain grey sweater.
Let me know what ones you end up trying!