Happy Friday loves!  It's time for another one of those perf October weekends with friends & fam! Whew!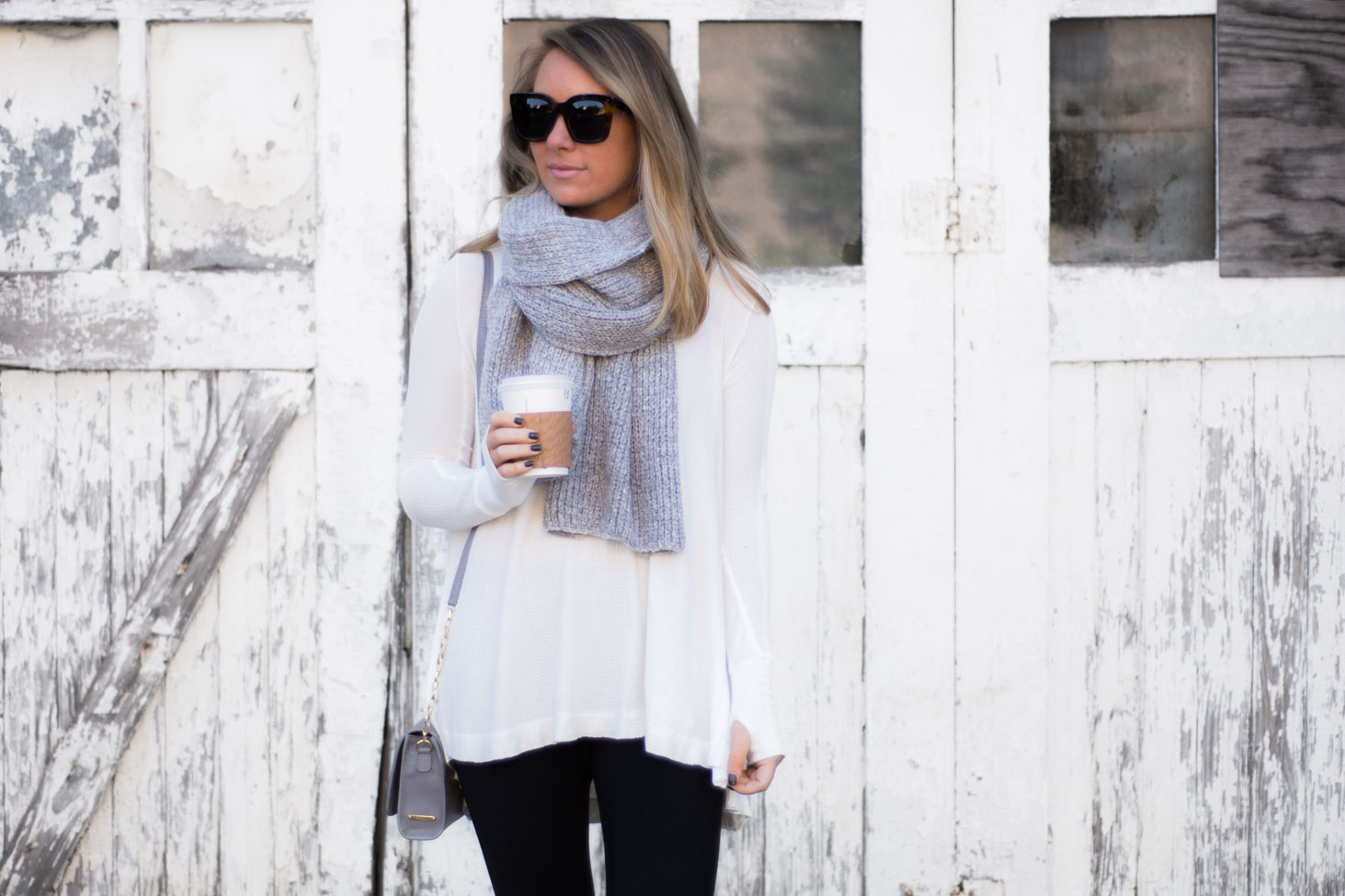 I wanted to share a little style tip for layering that I am 100% on board with–thermal tops!  They are so great because they're thin (so you can avoid a bulky look) but still add in some interesting texture.  I have fallen in love with this one that I wore last Sunday.  We spent the day out at Keeneland but before we headed there we got up and went to Starbucks so we could get this post finished for you all.  I threw on this top and scarf with some leggings and sneaks and I was superrrr content.
I love the soft material and the fact that there are thumb holes!  The top is longer in the back and I sized up to a small.  This made it the perfect length and the arms weren't too snug this way either.  ps–this scarf, you need it.  Really.  So soft and I can't get enough of the texture! I think I may order the cream today… Here's a closer look!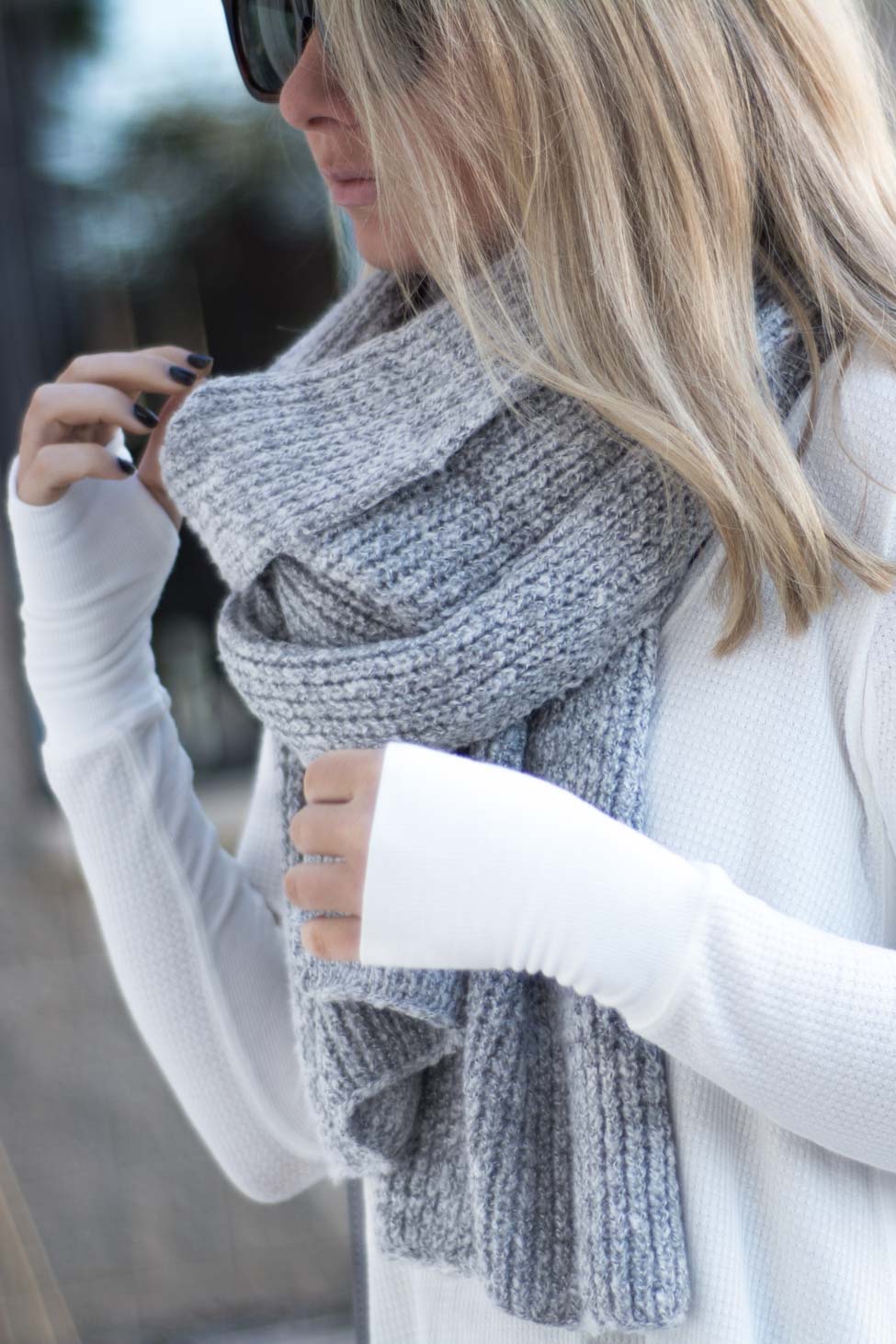 And I feel like I would be doing a disservice to you all if I didn't mention this MAJOR Shopbop sale that is going on.  Today is the last day to shop (it ends at midnight) and it is a great one because you can take up to 30% off pieces that we all love but know hardly ever go on sale.  I'm talking Hunter boots, the leopard Clare V clutch, Stuart Weitzman shoes, Rebecca Minkoff bags, Sam Edelman heels and more!  If I had unlimited funds then I would certainly take advantage and snag this bag (IF being the key in that sentence). 😉 The sale can be really overwhelming because the Shopbop site is huge so I rounded up some of my favorites for you all below.  Everything I picked is a fun but fairly neutral item so it can be worn time and time again.
[click on any item to shop]

Leave me a comment on IG and let me know what ends up in your cart!