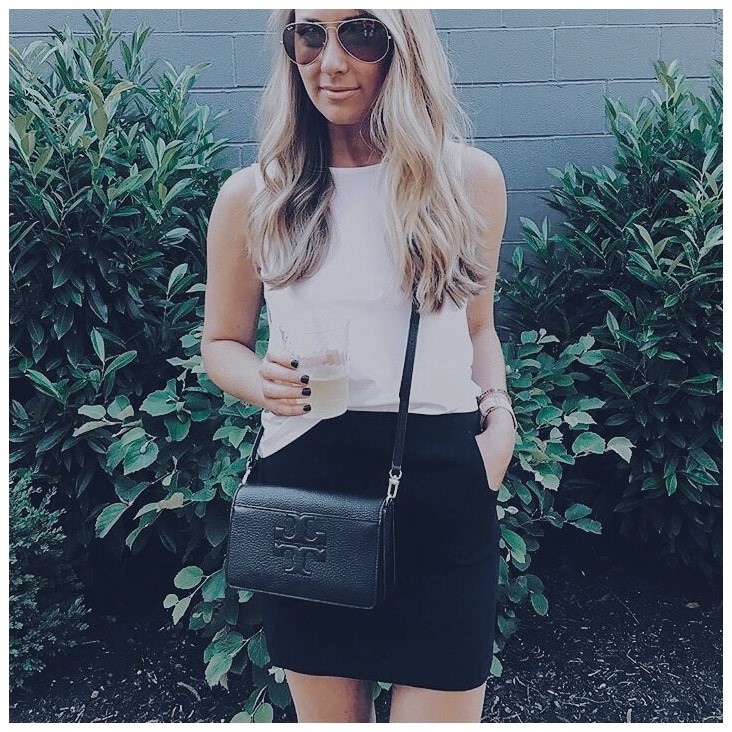 The Tory Burch sale is going on right now and goodies are up to 70% off and ship for free for a couple days–enough said right?  I have snagged a good item or two almost every year during this sale because I love the timing of it.  I am always ready for a new quality item right about now to carry me into Fall.  This year I think the best buys are these cute cross-body bags:
I love how they are structured so you can carry them often without showing wear and they are good neutral colors.  I can't believe they are on sale for only $150!  This one is so similar to the one I have on in the pic above–it would be a great buy.  I am also loving these neutral wedges, this wallet and I am obsessed with these sunnies.  I also think this cosmetic case would make a great Christmas or birthday gift.
Let me know what you all end up ordering!  && keep in mind things sell out during this sale so, so fast.  If you see something you like  don't wait to order.